Diaries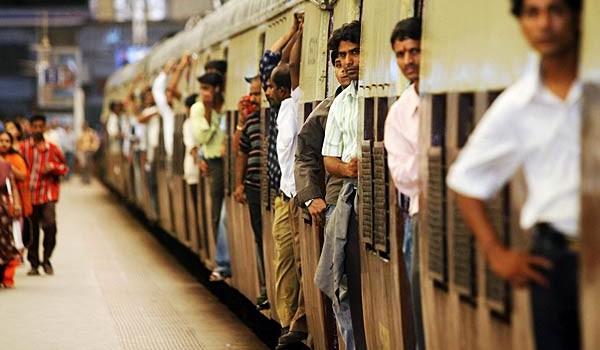 Published on October 12th, 2012
0
'Travelling in Mumbai is horrible'
Journalist Amit Jha writes about what ails his favourite city, and how it compares with other cities he's lived in.
Part V of the 'Away from home' series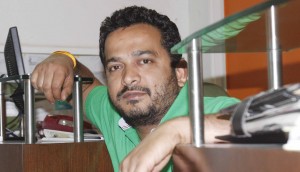 I am a Kalyan resident, and I currently work with The Hindustan Times in Bhopal.
Actually, my journalism career started in Bhopal in 1998. I was employed with the Central Chronicle till 2003. Apart from Bhopal, I have been deputed to Pune from 2008 to 2009, where I was employed with the Sakaal Times.
My move to Bhopal from Mumbai was a rather sudden one. I hadn't really thought about what I was going to do before I left. One fine day in October 1998, I left for Bhopal to my mama's (Prabhat Jha) place in search of a job. Since he was also a journalist before joining the Bharatiya Janata Party, he got me a job as a trainee journalist in Central Chronicle then.
I'll tell you why I left Mumbai. I still remember, it was the last day of Ganpati visarjan. Some of my friends had a big fight during the immersion procession. As both the parties were known to me, I played the mediator between them, but unknown to me, my father and elder brother had come to see what the fracas was about, and they started scolding me. They had thought that I was the reason for the fight. Without listening to my protests, my elder brother slapped me in front of a crowd of 300 to 400 people. I kept mum, and the very next day, I left for Bhopal.
I was a deskie (a person in the editing department of a newspaper, called so because he holds a desk job, as opposed to a reporter's field job) throughout my journalism career. So I was a bit nervous after joining the Hindustan Times in Bhopal as a senior correspondent, in July 2011. The first few days as a reporter were difficult – I was a bit afraid of speaking to IAS officers and ministers for my stories. Also, all my friends of my first stint had left Bhopal. So I had to make new friends.
My days here are busy – wake up by 8:00 am, read the newspapers and leave for work by 10:30 am. Then I attend the daily reporters' meeting in the office to discuss the stories to be filed on the same day. In the afternoon, I visit various offices that are important to the news beats that I cover. I return to office in the evening, file my stories by 9:30 pm, leave for home, have dinner and then read some book before retiring for the night.
I have stayed at Delhi, Patna, Goa and Gwalior. Some of the lanes of Patna don't let you miss Mumbai, like the Boring Canal Road. Goa is a paradise. Every Indian should visit Goa once. Delhi, though the national capital, is a very harsh city in every sense – be it the weather or the behaviour of people. And the auto drivers there a bunch of cheats.
Bhopal is a clean city, with good weather. It is a city of huge lakes. People are nice, too. The only thing I hate about Bhopal is that there are very few restaurants here, so there are limited options for eating outside.
I miss the crowd, the zeal of Mumbaikars, the vada pav which you can get at any given time in Mumbai. But travelling in Mumbai has become too horrible for words, much like the quality of life… 80 per cent of people living in Mumbai suffer from diabetes and many other lifestyle ailments. When I first came to Mumbai in 1980, the taps were always full for 24 hours. With low pressure, water is available for only an hour daily.
I do come Mumbai regularly as my parents, wife and sons stay there. After having stayed in a few other Indian cities, I honestly feel that Mumbai has no match anywhere in the country. If only something could be done about how crowded it is…
Amit Jha is a 36-year-old print journalist with editing experience.
Diaries is a weekly series of stories on an issue. The 'Away from home' diaries are stories of Mumbaikars who have left the city for a space of time.