Diaries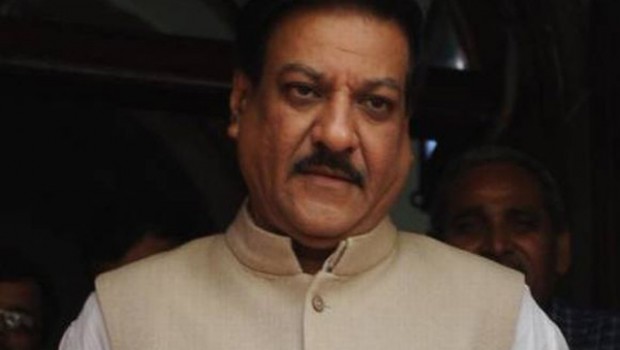 Published on December 25th, 2012
0
Politician of the year
Prithviraj Chavan learnt the ropes very quickly in Maharashtra. He was a key player in the State's politics this year.
by The Editors | editor@themetrognome.in
Part 5 of the Yearender Diaries
Prithviraj Chavan took over as Maharashtra's Chief Minister at a really tumultuous time in the State's political scene. The other Chavan – Ashok, of the Adarsh Housing Scam – had just been removed as CM, several names in the Government were tumbling out of the closet for their complicity in the Scam, and the Congress urgently needed to appoint a new, squeaky clean CM.
The question was: who was non-controversial enough to take over the CM's post?
Reportedly, Prime Minister Manmohan Singh was upset over the idea of sending his trusted lieutenant, Prithviraj Chavan, to head Maharashtra. Chavan had been Singh's main troubleshooter for the longest time in Delhi, but the decision was finally made and Chavan left for Maharashtra.
Says a Government official who worked with Chavan when he first assumed the CM's office, "He actually wasn't well-versed with Maharashtra and its ways. He didn't know most of the State's politicians, apart from the very prominent ones. It took him a while to match the faces to the names."
Satish Lalit, the CM's chief PRO says, "He came from a very structured working background in Delhi, where everybody met him only after prior appointment. Over here, people just barge into ministers' offices, and any appointments happen by sending a visiting card to the CM five minutes earlier. He (Chavan) found this really strange." Adds another official, "He still does not like to meet people all the time, but he has made his peace with it."
Those in the know will testify that Chavan works very late nights – Satish says his staff works till 10.30 pm daily – and that he watches the news on TV till the wee hours of the morning, before sleeping awhile and waking up for a game of badminton before starting work. "I have not seen too many politicians in his position keep abreast of the latest happenings the way he does," Satish says. "He is always reading and researching; I think this comes from his BITS Pilani background, but there is no denying that he is uncommonly astute and a very quick learner."
There is no doubt that Chavan has not only learnt the ropes of a gigantic State quickly enough, but he has also become a dependable face in Maharashtra politics at a very testing time – the Congress in the State is increasingly at loggerheads with its ally, the NCP (despite Chavan's good ties with NCP chief Sharad Pawar), the irrigation scam is still an unresolved issue that Chavan will have to answer for sooner than later, and he is said to have several enemies within his own party. There are also rumblings, on and off, about him being recalled to Delhi.
Overall, this year belonged to Chavan, with a number of important decisions and incidents to his credit. He took a couple of tough decisions that impacted the builder lobby in Mumbai, but overall, showed remarkable keenness to drive foreign investment to the State. Another development that can be credited to him was the long-pending Indu Mill land transfer early this month. But his biggest achievement this year was the total secrecy he and his office maintained over the hanging of 26/11 terrorist Ajmal Kasab till it actually happened; this made Chavan an instant celebrity all over the country, with the media marvelling at the two-week silence over the operation. His Government was also credited for its efficiency during the mammoth funeral for Shiv Sena chief Bal Thackeray in November.
Observers say that Chavan has mastered the trick of being highly visible while at work, without appearing to do so, and that he knows how to capitalise on an issue and muzzle his detractors.
Besides all of this, there's something about the man that inspires confidence. He is tremendously fit at age 65, he is a sharp dresser, he is extremely articulate (he switches easily between Marathi, Hindi and English, unlike most State politicians) and he is not known to pass flippant comments or be anything but politically correct. "You have to read between the lines when you're speaking to him," says an official. "He is not given to verbosity at all. And if something false or derogatory is written about him in the papers or shown on the channels, he doesn't get rattled by it."
One thing people do fault him for, however, is that he almost always reaches late for any event. "He is always late," chuckles a journalist. "But it seems that he is constantly working, always travelling, sometimes covering two or three places in a day."
'Diaries' is a series of stories on one theme. The Yearender Diaries seek to capture the most telling moments, happenings and people in the city this year. Watch out for Issue of the Year tomorrow.
(Picture courtesy jaimaharashtranews.com)