Diaries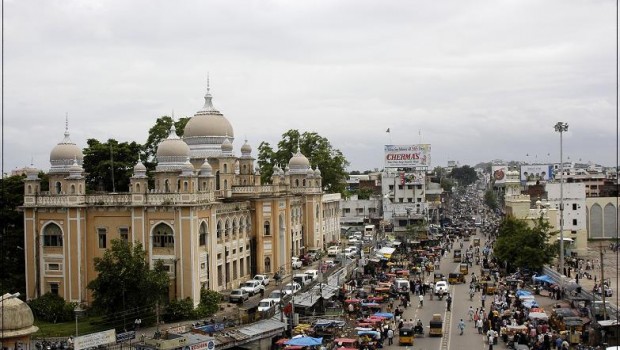 Published on October 12th, 2012
0
'Hyderabad's best-kept secret is its weather'
Berges Malu moved to Hyderabad last year. There aren't many pretty girls in Hyderabad, he says, and regionalism supersedes development there.
Part III of the 'Away from home' series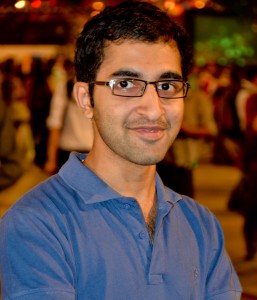 I've spent over 20 years of my life in Mumbai. I was born in Mumbai. I studied at St Xavier's School (at Fort) and then at KC College. I've been in Hyderabad for over a year now.
I left Mumbai last year, in July, for Hyderabad to pursue my Masters Degree in Political Science. I got admission in a central university, which is among the best in the country.
The initial move to Hyderabad happened almost overnight. I got admission on July 16, 2011 and I was asked to join class the very next day. So I didn't really have the time to think about the move, and that I was leaving Mumbai, so much. The one memory I do have though, is at Mumbai airport; my flight was delayed due to the rains and the rains in Mumbai were massive that day, you could barely see the wingtips! But Hyderabad was sunny and fine!
My first week in Hyderabad was crazy! Thanks to the delayed flight, I didn't get a hostel room for all of the first week. Then began a few days of the Telangana strikes, and I had to spend the next few nights with friends who worked at Google. I wasn't very excited about that.
Hyderabad is a great city, it's got the charm of a small town but the features of a major city. The food is good as well, but Hyderabad's best-kept secret is probably it's weather. Save for the summer months of April and May, Hyderabad has a very moderate dry climate, it's very pleasant. Which makes me very whiny when I get back to Mumbai and find how sweaty it is!
But there's not much to hate about Hyderabad. Sure, this city literally shuts by 11 pm, the lack of cabs is unnerving for the first few months you're here, and there's a serious lack of pretty girls here! But nothing serious enough to incite dislike.
Oh yes, I surely do miss Mumbai! The fact that I can walk around south Mumbai at any point in time, I have some really close friends there and there's an entire atmosphere of having fun and being carefree that isn't quite present in Hyderabad. Mumbai is brilliant! Its people are so energetic, its culture is very warm and its politics, very intriguing. There are multiple issues out here in Hyderabad, especially the development issues which are sidestepped and instead regional or religious issues are given more attention, that's a bit disconcerting.
If given a chance to shift outside of Mumbai permanently, I would certainly accept it. Mumbai is a great city, but I often find exploring other cities is a lot of fun, and it widens your horizons. I'm going to get done with my MA degree and look for a job before I move to another country to pursue another degree.
Berges Malu is a south Mumbai resident. He is currently pursuing an MA in political science at the University of Hyderabad. When he isn't pretending to study, he tries to be the neighbourhood superhero. 
 Diaries is a weekly series of stories on an issue. The 'Away from home' diaries are stories of Mumbaikars who have left the city for a space of time.