Swaad 'Anu'saar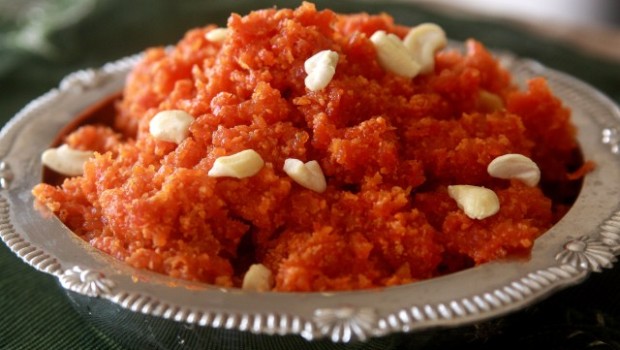 Published on January 15th, 2014
0
Sweet somethings for winter
Try these three wonderful feel-good sweet recipes for the winter while you enjoy the lovely cold weather in aamchi Mumbai.
by Anurita Gupta
For all those (non-Mumbaikars) scoffing at Mumbai for its winters, scoff no more, because temperatures here have dipped to 13 Degree Celsius this week. And while Mumbaikars are enjoying the cold nights and crisp breezes till nature decides to turn the AC off, let's also relish some of the must-have sweet concoctions this nippy season.
Gajar ka halwa: All Indian mothers specialise in this very comforting sweet dish. It's simple yet it tastes pretty different in different households and restaurants. My granny used to keep the halwe ki kadhai aside in the morning and it used to be ready in the evening. The aromas of desi ghee and elaichi used to waft through the corridors of the bungalow while we kids would wait impatiently for our respective gajar ke halwe ki plates. My naani's recipe was quite traditional but I am giving you a fast Mumbai-style recipe that can be made in half an hour flat.
You will need: 8-10 red carrots (in season these days), 4 tbsp of desi ghee, 2 big cups of full fat milk, a handful of blanched and cut almonds, 10-15 raisins, a handful of cashews cut in half, a small spoon of cardamom (elaichi) powder, 1 cup of sugar and the magic ingredient of mawa (khoya) and some silver wark if you like.
Wash, peel and grate the carrots coarsely. Now in a thick bottomed pan heat pure ghee and add these carrots. Saute for a 5-6 minutes and then pour in the milk along with a pinch of the elaichi powder. Stir on medium flame for 10 minutes while the milk thickens and carrots lose their bite. Now grate the mawa in and add the sugar along with it. Stir continuously until the sugar melts. Now you can choose to keep this halwa on a slow flame for as long as half an hour to an hour but 10-15 minutes are also more than enough. More cooking time usually means more taste. In the end, sprinkle all the dried fruit on top and serve super hot. Yum!
Badam khajoor ka doodh: This concoction has the prime ingredients of almonds, dates and lots of love mixed in milk.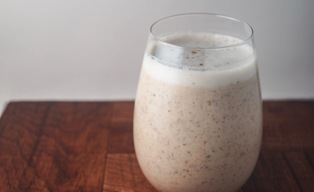 The world over, there is a common belief that there is nothing like a glass of warm milk and a book on cold winter night. While Mumbai may not see much cold weather, no one can take away the coziness of this beverage. All you need to do is crush 5 almonds and add to a hot pot of milk along with 4 pieces of sweet sharbati khajoors. Add a spoon of sugar to it. Now let the milk simmer for 15-20 minutes until it evaporates a little and catches a bit of colour from the dates. The consistency of the milk would now be a bit like slurry. Pour some in an earthenware tumbler (mitti ka kasaura) and enjoy it sip by sip while you read through your favourite love story!
Aate ke laddu: This is another sweet dish that not just has winters wafting through its aromas but a lot of childhood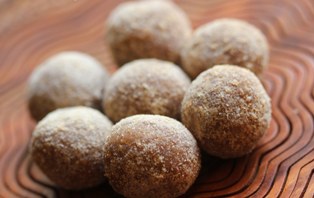 memories as well. All you need is 4 cups of wholewheat flour (atta), 2 cups of sugar, 1 ½ cup ghee, 1 tsp of cardamom powder, 2 tbsp each of slivered almonds, chopped cashewnuts, raisins and a teaspoon of chironji. In a thick bottomed pan roast the atta with ghee on slow flame. Keep stirring continuously so that the roasting happens uniformly. In the meantime, make 2 ½ thread sugar syrup (2 ½ taar ki chashni). Take the syrup off the flame and mix all the dried fruit and atta properly. Now shape the mixture into laddus and cool completely before storing them in air tight jars for the rest of the winters. With everyone eating the first batch of laddoos, you may not need jars after all…ha!
Honestly, whether it is winters or not, you can always enjoy these dishes that are clearly comfort foods that are prepared with a lot of effort and of course, love. Have a happy winter!
Anurita Gupta is a media professional who is passionate about two things – food and radio. Her love for all things food makes her a foodie with a cause.
(Pictures courtesy whatscookingmom.in, www.vegancooking.com, www.ruchikrandhap.com)