Swaad 'Anu'saar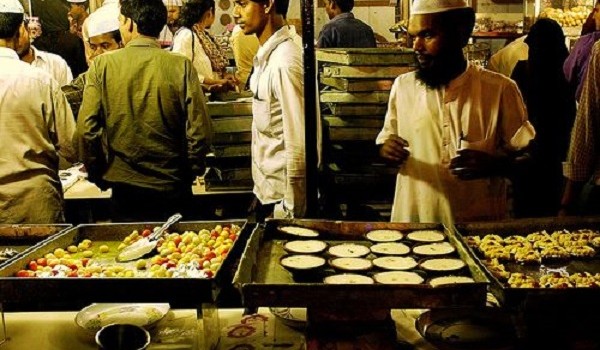 Published on July 19th, 2013
0
Ramzaan feasting in Mumbai
We list five go-to joints for amazing Ramzaan food and drink – and the journey starts from Mohammad Ali Road.
by Anurita Gupta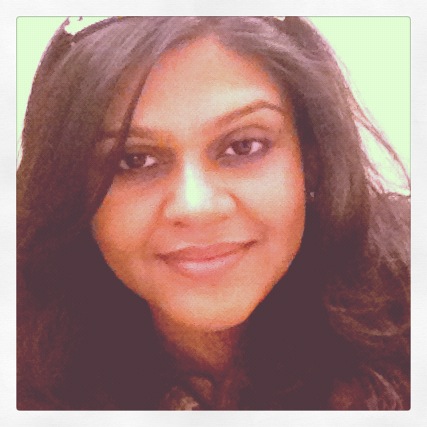 This entire holy month is supremely special for one and all irrespective of religion and culture. This is also because, along with the whole month of fasting, there is the feasting to look forward to!
In Mumbai, the mecca of Ramzan food ought to be this wonderful street that stretches between Nagpada Junction and Minara Masjid right under the famous JJ flyover – Mohammad Ali Road. The moment you think of this street, you start imagining skewers of assorted kebabs in a cloud of charred aroma, complemented by the 'desi ghee ki khushboo' coming from the big metal kadhais frying up fluffy malpuas and jalebis.
If you are a true foodie, you will not resist visiting Mohammad Ali Road at least once during Ramzaan, when this place wears a beautiful hue of green sparkle, thanks to the bright lights adorning the area. From seekh paranthas, kheeri kaleji to phirnis and mawa jalebi, you are sure to enjoy a feast but you have to be sure to visit the right places for a complete gastronomical experience.
JJ Jalebi Corner: Just when you take a few steps into Mohammad Ali road, there is the famous JJ Jalebi store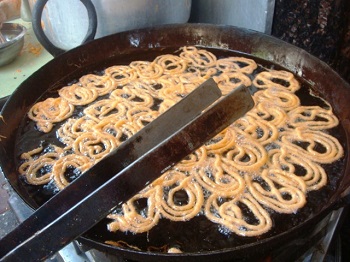 doling out the most divine jalebis, that look a bit different from the regular orange ones. These are unique Ramzani sweet meats called mawa jalebi. They are darker, fluffier and a bit more chewy than the regular ones, but supremely delicious.
One look at them and you know why they are sold out first at this popular eatery that was named by the owner, Haji Chhote, after the famous JJ flyover in the independence year of 1947. This place also serves brilliant malpuas with the option of single and double egg. The difference is in the size and the fluff. You can enjoy them with freshly-made rabri as well. The specialty of JJ Jalebi Corner is that all its sweets are made in desi ghee with a special ingredient, 'chiraunji' in their batter, which adds the much-needed crunch amongst everything sweet. Enjoy it before your fast begins so the calories last you the day, but if you are not fasting, like me, then a single egg malpua and a little bit of jalebi should suffice.
Al Rehmani Restaurant: Situated diagonally opposite JJ Hospital, this restaurant wears a bit of a dingy look but if you can go past that, you shall discover a treasure trove of gastronomy in the form of daal gosht, mutton biryani and the most succulent and delicious roasted chicken leg.
The mutton masala and chicken kadhai are not for the faint hearted, as you would find lots of oil on the surface but that is because there is clearly no compromise on the taste of the food you get here. A unique dish on offer here is the deep fried seekh parantha that is served with mint leaves and green chutney, something I seriously  recommend. With its super efficient service, Al Rehmani is easy on the pocket yet great on the taste (minus the excessive oil and the ambience).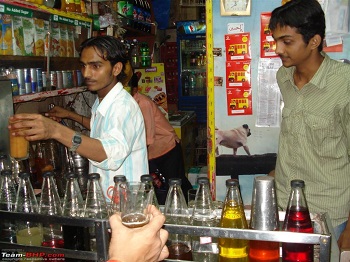 Idris Cold Drinks: After much eating comes a time when you crave something to drink. Idris Cold Drinks at Pakmodia Street, Bhendi Bazaar is worth a try. Known for home made sherbets, this place has some unique flavours on offer. Started in 1987, this joint specialised in the masala drink 'Rimzim', which is 'Jaljeera' for the North Indian in me. The young owner proudly recommends their Variyali (saunf or fennel) drink but I would honestly steer clear of it!
However, their milk shakes are a different story. You can try the traditional kesar elaichi and the modern butterscotch flavours. Also, their 'Idris special' is a rose sherbet made from rose petals – it's surprisingly refreshing! What's unique is that this place sells syrups they make themselves, and their drinks have a hint of soda too. Idris Cold Drinks is worth a try on the Mohammad Ali gastronomic journey.
Surti 12 Handi: Right after Mohammad Ali Road, there is Bohri Mohalla's pride and joy, Surti 12 (Baarah) Handi that serves up the most amazing nihari. Traditionally known for an astonishingly unique bhel that is a concoction of meats and gravies that come from 12 handis and served with khamiri roti (sour dough bread), this joint is now run by the grandson of Hafiz Ismail, Naeem Surti, who has been forced to cater to the changing times where people do not prefer to mix their meats.
Although the 12 handis have now been reduced to 9, the style of cooking still remains the same. There are swarms of people standing outside in the evening waiting to lap up the out-of-the-ordinary feast as the mohalla exults in the aromas of various meats. For the month of Ramzaan their specialty is the nalli nihari (beef bone marrow in gravy) which is served with goat and cow trotters and other special meats as well. Really heavy on the heart but brilliantly comforting for the soul, one has to visit this place for its share of history, too.
Tawakkal Sweets: For everything malai, there is Tawakkal Sweets, at Bohri Mohalla. Their most popular ones are mango and balck currant malai flavours. As usual, this place sees a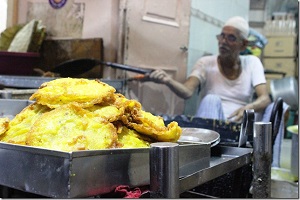 lot of rush with people usually taking parcels for everything, from malai to huge jalebi packets.
I personally love their phirnis. Soft and creamy, they have the most delicate flavour. Their blueberry malai is another favourite.  You can get your hands on their heavenly gulab jamoons and other traditional bohri sweet meats as well, such as Aflatoon, puff sweet samosa and malai puff.  Their khaja barfi is also very popular.
With that I conclude the culinary journey of the most delectable Ramzaan food and drink, hoping that you would surely visit these places irrespective of the traffic snarls and the rain. Happy feasting!
Anurita Gupta is a media professional who is passionate about two things – food and radio. Her love for all things food makes her a foodie with a cause.
(Pictures courtesy www.buzzintown.com , www.finelychopped.net, www.team-bhp.com)