Swaad 'Anu'saar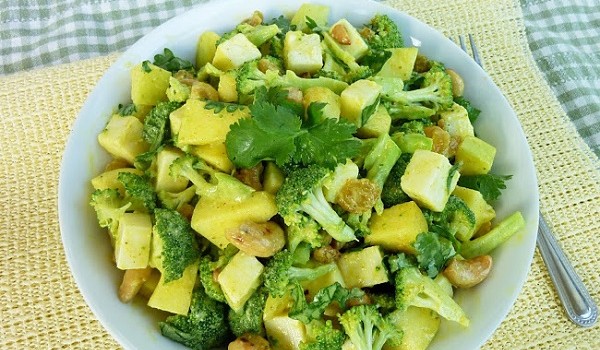 Published on September 17th, 2013
2
Detox recipes for the festive season
Now may be a good time to sneak in a bit of detox and heal our bodies the natural way.
by Anurita Gupta
Most Hindus are currently still in an enforced vegetarian state, starting from Shravan. The purpose of Shravan is to help people stay away from pungent foods like onion and garlic and all meats, fish and poultry so that they can concentrate on everything 'satvik' (all foods that bring us back to our 'satva,' our unique essence). A satvik diet comprises water, cereal, grains, legumes, vegetables, fruit, nuts, unpasteurised fresh milk and dairy products like curd, paneer, ghee and honey.
Here's a list of detox satvik recipes that you can try:
Drink up: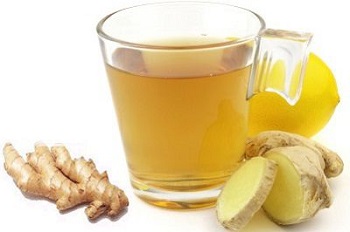 – Ginger honey basil tea: Ginger being a natural astringent is at the top of the list of satvik food. Basil (tulsi) doesn't just have a holy significance, but it is also known to rid the body of chronic ailments. Combine these two with some organic honey and tea leaves. Make a nice brew and enjoy.  All you need is an inch of ginger, 2-3 leaves of basil, a teaspoon of honey, half a teaspoon of tea leaves and a cup of water.
Boil water in a pot. To this, add the tulsi and tea leaves and turn off the flame. Cover the pot with a lid and let the ingredients infuse for 5 minutes. Thereafter, add honey. Strain and serve. This brew is especially good for sore throats and tummy bugs. It is also said that if you have a fresh leaf of tulsi every morning on an empty stomach, it builds your immunity manifold, especially against the common flu.
– Amla and tangerine smoothie: Amla or the Indian gooseberry is known to be the most effective in cleansing our breathing machinery and the heart, and it is very useful in curing hyperacidity, eye and skin-related diseases. It is also known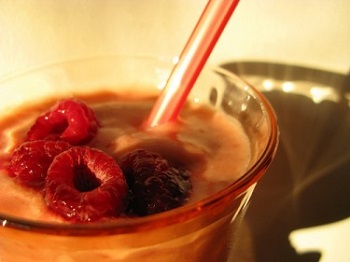 to delay ageing. Tangerine or the mandarin orange is a very high source of vitamin C, and it helps absorb iron better. Plus, it's a great antioxidant. The other ingredient in this recipe is curd, which is naturally high in the good bacteria – lacto bacillus – that is great for the stomach, too.
To prepare this smoothie, you will need two big spoons of natural yoghurt (dahi), one big Indian gooseberry de-seeded, and one tangerine, peeled and de-seeded. In a blender, whizz all these ingredients to form a smooth puree. You can also add a bit of honey and flax seeds powder in order to improve the taste and up its nutritive value. Drink up within a minute of making it. This one is a super effective formula for a bug- free tummy and a healthy skin.
Snacks:
– Apple pear and paneer salad: Shravan aside, this salad can be a sure shot hit at the parties. Apple and pear are both rich sources of iron and potassium along with being very high sources of fibre, thereby making them very good aids for digestion and better heart function. Paneer is a fantastic source of unadulterated protein. The dressing of this salad is specifically made in apple cider vinegar that zaps bad cholesterol.
Take one juicy apple and pear, peeled and de-seeded, and 2-3 chunks of paneer. Use some slivers of ginger, honey and mint leaves. In a bowl, cut thin slices of apple and pear, toss them with some hand-mashed paneer and mint leaves. In another bowl, pour 10-15 ml of apple cider vinegar, a little bit of honey, ginger and an optional ingredient of mustard sauce (homemade). Add salt and pepper to taste, and mix. Now drizzle this on the cut fruit and enjoy!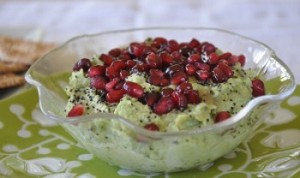 – Hummus with pomegranate topping: Chickpeas are considered satvik and are an incredibly rich source of protein and other minerals. Mixed with tahini made of another satvik ingredient, the 'white til', it makes for an amazing detox snack.
Take 250 grams of boiled chickpeas (drained). Keep aside ¼ of the chickpea water. You will also need 3-5 tablespoons lemon juice (depending on taste), 1 1/2 tablespoons tahini (til paste), 2 cloves crushed garlic, 1/2 teaspoon salt and 2 tablespoons olive oil. In a blender, put together all the ingredients except the water from the chickpeas. Whizz for 3 to 5 minutes and check for consistency. Keep adding the liquid bit by bit until the mixture is smooth but not watery. Take the hummus out in a bowl, drizzle some extra virgin olive oil over it. Sprinkle pomegranate seeds, sunflower seeds and a good helping of coriander. Enjoy it with a roti made of whole wheat or barley instead of the usual pita bread.
Try one of these recipes along with a liberal helping of raw fruit, lentils, sprouts and vegetables (excluding their root) for a week and see the change not only on the weighing scale but in your skin and mood as well!
Anurita Gupta is a media professional who is passionate about two things – food and radio. Her love for all things food makes her a foodie with a cause.
(Pictures courtesy b4tea.blogspot.com, www.vanilla-and-spice.com, www.ordinaryvegan.net, superfoodprofiles.com)