Swaad 'Anu'saar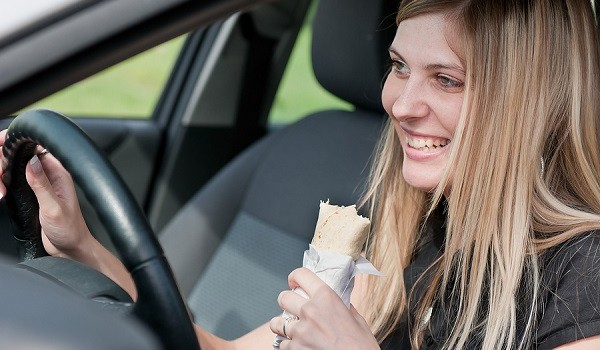 Published on May 25th, 2013
0
Break that fast
There's something called a 'dashboard breakfast' getting popular among busy people. And it's not doing them a bit of good.
by Anurita Gupta
'Subah ho gayee mamu', the radio rings in a new day and you yawn back into a morning slumber only to 'sleep think' the deeds of the day. You mentally start processing your work day: files, Facebook, presentations, lunch meetings and before all that, What To Wear?
But between all this, are you also thinking: Breakfast? I am sure not. Robert Heinlein said, "One should not attend even the end of the world without a good breakfast." Par log toh apni mummy ki nahin sunte, Robert ki kya sunenge!
No wonder then, I see so many people driving to work in the morning with one hand on the steering wheel and the other holding a sandwich. This phenomenon has become so common that psychology has given it a very apt term – 'dashboard breakfast'.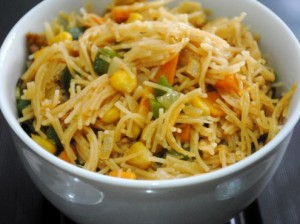 Dr Anjali Chhabria, renowned Mumbai-based psychiatrist speaks about this lifestyle trend thus: "The culture of 'dashboard breakfast' is very common in urban cities where there is no time to stand and stare. A leisurely breakfast is unfortunately considered a waste of time. In the morning, people have so many things to do. While driving the car, attending work calls and trying to have a breakfast at the same time gives you stress even before you start your day."
This means that in our bid to be a Jack of all trades, we have learnt to robotically plan the day but we've forgetten to fuel it with a hearty breakfast.
To me, breakfast is a joy. It is merawala time with my choice of food that is guilt-free, with no added tension of counting calories. I start thinking of the aloo ke paranthe with home-churned white butter happily sitting on top, meethe dahi ki vaati, kaanda poha, vegetable upma, idli with fresh nariyal chutney, freshly-squeezed orange juice, French press coffee, and masala chai.
And then there are the firang days filled with fresh waffles with blue berry compote and maple syrup that the husband proudly makes, or lustrous cheese scrambled eggs with burnt garlic twirls and parsley on top, hot brown bread, soft butter in a dish, strawberry jam, and yummy sausages and ham.
I am so grateful that breakfast has always been a celebration in my house from the very beginning! Whether it is indoors while the July rains tap dance on the windows, or in the light winter sun enjoying the company of my extended family, it is one meal that really gets the ball rolling for the day, not just physically but emotionally as well.
Dr Chhabria very rightly explains, "The minute you start your day, you should spend some time with yourself. Breakfast is, in fact, a good time to gather your thoughts and be in touch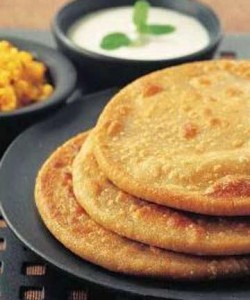 with your innermost feelings. That helps you to become a collective calm self which will make you rather successful, in comparison to someone who is always rushed like a headless chicken."
So the effort to save those 15 minutes in order to spend them on a Powerpoint Presentation may not really be a wise decision. That is precisely the reason why I am not going to give you some quick fix, ready-in-a-jiffy breakfast recipes because I don't think our first meal of the day deserves that. It is called breakfast because it comes after at least 10 hours of fasting after the night before dinner. It ought to be treated with respect otherwise, like our own shastras say, we become what we do while we eat. Just think – do you want to be a bag of nerves who is always pressed for time or a calm, positive and confident human being who enjoys life?
The choice is yours.
Anurita Gupta is a media professional who is passionate about two things – food and radio. Her love for all things food makes her a foodie with a cause.
(Pictures courtesy www.parentsociety.com, honestcooking.com, www.tarladalal.com)