Swaad 'Anu'saar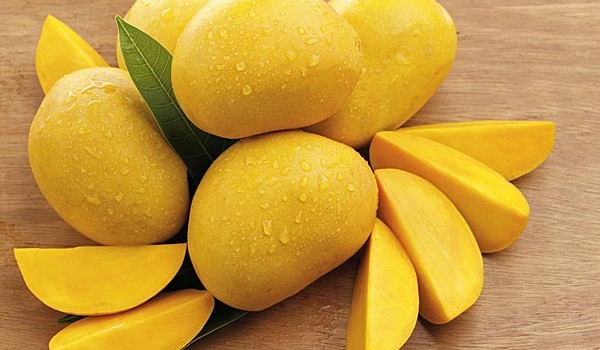 Published on June 1st, 2013
0
A very sweet mango story
Everyone has a childhood tale attached to mangoes. This lovely fruit can also be used in several unique home recipes.
by Anurita Gupta
Aam ke aam, guthliyon ke daam. This famous muhawara is my favourite, not because I care what it means but simply because it has aam and guthli in it. India is the biggest producer of the mango in the world, and it goes without saying that this fruit is a very special one, indeed.
Talking about the sheer joy that the mango brings, famous psychiatrist Dr Sanjay Chugh says, "The mango satiates our senses at many levels. The sense of sight is gratified with the beautiful orange-yellow colour of the fruit, the sense of touch is fulfilled while holding its soft flesh, and needless to say, the sense of taste is rewarded with the incomparable flavour of this fruit which is eaten in copious amounts and is available in many varieties."
Scientifically known as 'Mangifera Indica', the mango, in all its glory, is found extensively in southern Asia. It is known to be very high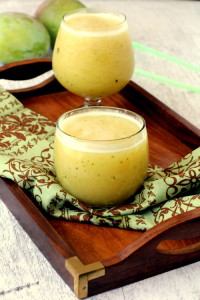 in probiotics, vitamin A and C, and other essential nutrients like potassium and copper. It is known to be a very strong antioxidant, since it is really high in polyphenol flavinoids.
Childhood tales
I think mangoes are also so special to us Indians because they have a whole load of nostalgia attached to them, just like old photos! As kids, all of us have been part of or have heard an 'aam chori ki kahani'. My aam ki kahani is from my childhood when we would visit my naani whose house had a backyard with close to 15 varieties of mango trees. My naani very proudly used to tell us how one can identify a 'langra' and a 'totapuri' and how 'alphonso' is wrongly thought of as the best of the lot while the humble 'dusshehri' should be crowned with that glory.
Naani was supremely possesive about her bagiya ke aam. While she would enjoy her afternoon siesta, my cousins and I would get together and pretty much rob all the mangoes from the trees while jumping from one tree to the other. It was quite an adventure, considering one of us had a fractured arm and another one retired hurt thanks to a bee attack, but it was fun nonetheless. The whole day thereafter saw parents running to the doctors with the 'injured soldiers' while the lucky ones enjoyed the spoils of the afternoon.
We would make green mango panna, which is extremely refreshing in the summer heat, and mango chutney was also another favourite that used to be an accompaniment to the moong dal chawal that naani used to lovingly make for us.
When in season, you can put mango in any and everything. So whether it is mango dal or mango murabba, it's a universal ingredient. These are a few unique mango recipes: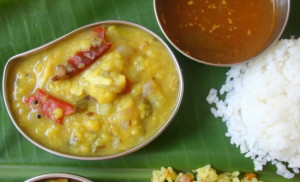 – Mamidikaya pappu (Andhra's mango dal) : This lentil recipe consists of raw mangoes. Pressure cook tur dal with some turmeric till it is soft. Mash the dal and keep aside. For the tempering, splutter mustard seeds in oil, hing and a spoonful of urad dal. Add chopped onion and green chillies and sauté till onions are soft. Now add sliced mango and a pinch of salt and cook till the mango is soft. Finally add to the mashed dal and enjoy hot on white rice (see pic on left).
– Thai mango chicken curry: Use slightly unripe mangoes for this one. Simply soften a few onions and add a packet of yellow curry paste and sauté for 5 minutes. Add coconut milk and then add two diced mangoes to it. Simmer for 5 minutes and then add boneless chicken to it. Keep adding water or coconut milk until chicken is cooked. Serve with sticky rice.
– Chettu manga achar (Instant mango pickle): No need to wait days on end to enjoy aam ka achar. This pickle recipe is famous in Kerala and can be made in a jiffy. All you need to do is cut raw mango with its skin intact into bite-sized pieces. Grind mustard seeds coarsely. Add this coarse powder, salt, some coconut oil and hing to the mango and mix. The pickle should be ready in half an hour.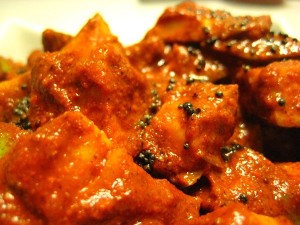 – Punjabi gudamba: This refreshing drink is especially famous in the North, and so simple to make that we would make it as kids. Whistle up a mixture of raw and ripe mangoes in a pressure cooker. Remove the skin and squeeze the pulp along with salt and dried mint leaves in a mixer. Give it a whirl, add water to make a desired consistency. Add jaggery to it and refrigerate for a couple of hours. Enjoy on a hot summer evening.
– Mango-melon soup: This one is unique and supremely enjoyed by our khandaan of 15 people at the table! More on the lines of punch, this mango-melon combo is perfect for the season, especially before breakfast. It is a 'soup' because instead of croutons, you can dunk chunks of mango in this otherwise refreshing juice of honey musk melons and mangoes. You can also make a smoothie by skipping the mango chunks and churning up the fruit with some home-made dahi.
Anurita Gupta is a media professional who is passionate about two things – food and radio. Her love for all things food makes her a foodie with a cause.
(Pictures courtesy www.boldsky.com, www.sailusfood.com, en.wikipedia.org, www.newgourmetrecipes.com)