Soft Coroner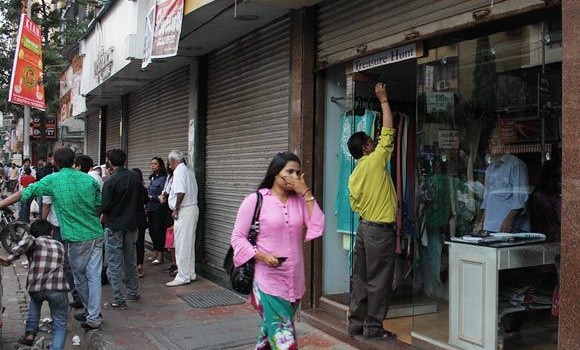 Published on November 20th, 2012
1
The power of aa-darr
Prashant Shankarnarayan writes on how Mumbai decided to stay indoors on Sunday – and nobody was forced to do so.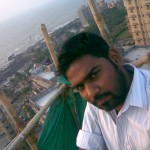 The situation – A total lockdown of Mumbai last weekend.
The observation: The lockdown was spontaneous and done to show respect.
A recent event shook the city to its foundations. It closed down all essential services for over a day, made people sit at home and watch TV, and gave rise to the kind of crowds Mumbai hasn't witnessed in years. Most of those who thronged the streets that day were there out of respect for a leader. The others were forced to wait it out in their homes out of aadar that they were made to show in varied forms. But I believe we're all making a fuss out of nothing. My life and those of the people I know was as normal as it always has been. Let me give you a few examples to show how nothing changed over the last weekend:
#1) Me: Psst…maal hai kya?
Guy on the street: Hai…kitna chahiye?
Me: Ek kilo milega?
Guy: Theek hai…aap zara aage jaake chupke khade ho jao, main leke aata hoon.
This is how I've always bought potatoes from my vendor – I dodge through alleys, hide in the shadows, tiptoe to my vendor and whisper my requirement to him. Similarly, he pretends to be asleep and when I approach, dumps a kilo of vegetables in a bag, eyes still closed. I glance around, quickly throw money at him, and let the shadows take me home. Everybody in my area has always shopped this way – housewives, youngsters, married couples, senior citizens. Nothing changed for us on Sunday.
#2) In front of my eyes, nobody snatched baskets from vegetable vendors and emptied them on the road. There were no onions, cabbages and other vegetables strewn about even as cars passed over them. Simple taxpaying onlookers and thela owners did not stare helplessly at the way their area was converted into a mini Deonar garbage dump.
#3) The shutter was almost down, but people had lined up outside the store. The supplier was selling his stock under the supervision of four policemen. This is how I have always bought milk – under police protection. No wonder I feel safe in Mumbai.
My friends also tell me that nothing happened elsewhere in the city.
#4) My friend stays on the fifth floor of a housing society in the Central suburbs. His ground floor neighbour did not pay him a visit to request him to 'switch off his Diwali lights' hanging on the window. Nobody had threatened the lady and told her to switch off her Diwali lights, and nobody told her to visit all other flats in the building and tell everyone to switch their lights off.
#5) My fiancée informed me that cabbies were not charging Rs 1,500 to drop passengers from the Airport to Santacruz.
#6) Cable operators did not block out entertainment channels in different pockets of Mumbai. Cinema houses, malls, multiplexes did not shut down – people just decided not to watch a movie or shop.
#7) A girl was arrested for updating her Facebook status because it was deemed 'blasphemous'. Even her friend who 'liked' her status message was arrested. Nobody vandalised her uncle's clinic.
On Saturday, nobody blocked traffic going towards Mahim and Dharavi, the media thrashed itself and broke its cameras with its own hands, two buses and a few autorickshaws were struck by lightning at Kalyan and Dombivli and hence got smashed, a neon sign of a closed shop at Bandra suddenly shattered on its own, and stones rained down on BEST buses from the heavens, at Ghatkopar, Pratiksha Nagar, Kamothe (Navi Mumbai) and Naupada (Thane). These were a few reported incidents; I'm sure they did not happen.
Nobody called for a total lockdown. The city chose to sit at home without milk, vegetables, medicines, food, water, and in some areas, newspapers, because the city spontaneously decided, "This is a great day to go hungry and watch the news!" The city was unanimously respectful and chose to go without food and entertainment on its own accord. Nobody was forced to do anything – has anyone ever been forced to down shop shutters or stop plying cabs and autos in this city?
Now excuse me while I go out to get milk. *calls for a posse of policemen to escort him to the milk store.*
Prashant Shankarnarayan is a mediaperson constantly on the lookout for content and auto rickshaws in Mumbai. 'Soft Coroner' tries to dissect situations that look innocuous at the surface but reveal uncomfortable complexities after a thorough post mortem.
(Featured image courtesy www.rediff.com. Picture used for representational purpose only)