Patrakar types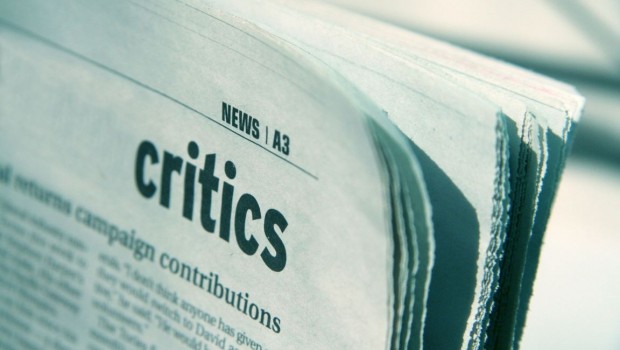 Published on October 13th, 2012
0
Whatchoo talkin' 'bout, Willis?
Do those who condemn the media's standards really know what their own expectations of the media are?
by Vrushali Lad | vrushali@themetrognome.in
In a train to Churchgate recently, gaggles of giggly collegians on every side were mighty excited about the fact that a senior and her two friends had been featured in the entertainment supplement of a daily newspaper. Both groups tore away the main newspaper and made a grab for the supplement inside it, which they pored over as if studying for their exams. When one group got up to alight at Dadar, the newspaper lay forgotten on the seat, while the supplement was still being tossed about.
Meanwhile, a portly uncle in the gents' first class compartment was reading the Shiv Sena mouthpiece Saamna. Half of the front page carried an ad of some sort, while the other half had news of national and city interest, all content similar to any other newspaper that day. Two young men seated opposite him scanned the headlines before declaring, "Main yeh bakwaas paper kabhi nahin padhta."
If a survey were to be conducted, we would find that one of every two newspaper readers thinks The Times of India is a yellow, crappy piece of paid-for newspaper that is shitty beyond words. Both these people surveyed would be The Times of India readers. When asked what they found crappy, the answer invariably is, "What nonsense news they publish, yaar!" No details are ever given, but yet, on Twitter, TOI headlines are routinely tweeted and retweeted.
A leading daily newspaper in the city, (not The TOI) routinely rehashes its own stories and publishes them in a pretty form. Readers can never tell the difference.
Only one daily broadsheet in Mumbai publishes pocket cartoons even on Sundays, when the usual norm is to have a large editorial cartoon on the edit or Op-ed page. It also carries the editorial cartoon. Five marks for knowing which newspaper this is.
Readers routinely diss the media for pandering to advertising. Then most of them participate in contests run by those media and those same advertisers, and rejoice when they win prizes.
Judging from most readers' responses to news content, all politicians are thieves, Mahesh Bhatt is a slimeball, Aamir Khan is a better actor than Shahrukh Khan and Priyanka Chopra's debut music album is doomed before it releases. Similarly, all heritage structures in the city are to be wrapped in cotton and preserved for eternity ("It is our history, after all"), those bowing to union leader Sharad Rao's wishes receive 'cuts' from him, and the Ganesh celebrations were very really noisy, particularly this year.
Readers often start slanging matches with each other on online forums when somebody has the nerve to have an opinion contrary to theirs.
Lastly, this column was written by a pro-Congress, paid writer who has never done an honest day's work in her life. All journalists are like that – they write false news, they take bribes from everybody, and they are heartless, microphone-carrying robots. I tell you, nothing good will happen in our country if this media is there.
Vrushali Lad is a freelance reporter who has spent several years pitching story ideas to reluctant editors. Once, she even got hired while doing so.