Patrakar types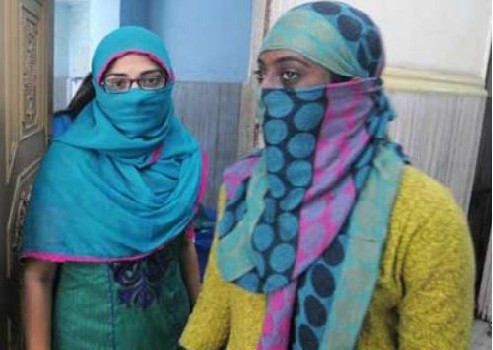 Published on November 29th, 2012
0
Palghar for President!
We're glad Palghar is on the map, and for putting us all in our places through an innocent Facebook post.
by Vrushali Lad | vrushali@themetrognome.in
I am a little baffled. Since when did political parties log on to Facebook? And if they have been logging on, are their FBs different from ours? I ask because if I see a post I dislike or disagree with, I ignore it or say what I didn't like about it. Just last week somebody posted a picture of Lady Gaga that I did not need to see. But my FB did not whisper to me to go the police against my friend for hurting my sentiments (and my eyes). May be that's why I don't understand politics – my FB wall is very lame.
What baffles me even more, and this is very patronising of me, is that it took Palghar, Thane district, Maharashtra, to put the issue of Internet checks and balances on the map. Little old smug city girl me has always believed that the country's biggest movements would always originate from Mumbai or the other metros. Not that I'm complaining, of course – Palghar's young ones haven't exactly been treated well by the police and the political parties, what with two of them already arrested for posting content against the Shiv Sena, and a third in trouble for dissing Raj Thackeray on Facebook.
If I was a Palghar kid with access to Facebook, I would open several accounts and slang out every political party I know, just to see what happens. No, I am not about to do it, because I am not a Palghar kid (see what I did there?) I think I know what would happen – if you think intolerance towards criticism of their party or its chiefs is strictly a Shiv Sena or MNS thing, you've got another think coming.
I am very proud of Palghar. Palghar and its youngsters have shown us the way. In this day and age, it is not a mean achievement to have a Twitter hashtag created after your name, or to have people outrage over your arrest as they sip their coffee in their air-conditioned offices. The day the two girls were arrested, somebody created a fake Shaheen Dhada account as well.
Sure, some ignorant ones are still asking, "Hey, where IS Palghar?", but they're also 'liking' others' call for support, aren't they? And whether we remain unsure of Palghar's geographical location or not, aren't we all secretly thrilled that we can now write and post things with some impunity about the Party That Must Not Be Named, because we can cite those two girls every time somebody threatens us with arrest? Of course, we can't keep shouting, "Shaheen Dhada! Rinu Srinivasan!" while a mob ransacks our office or clinic, but at least we now have something to shout out in our defence.
My vote of thanks goes to Palghar. For giving us a worthy event to include in this year's list of exciting events. For shaking us out of our slumber, induced by some weird idea that nobody outside Mumbai has access to social media. For proving that the Shiv Sena, wherever it may be, is a delightfully predictable political party. And for its two young girls, for innocently saying the things that we were thinking but did not have the courage to think out loud for so long.
P.S.: Where is Palghar?
Vrushali Lad is a freelance journalist who has spent several years pitching story ideas to reluctant editors. Once, she even got hired while doing so.
(Picture courtesy jaimaharashtranews.com)