Overdose
Published on October 21st, 2013
0
Tommy has a request
Jatin Sharma reprints a written request from a canine acquaintance, in view of Diwali that will soon be upon us.
This week I apologise to all of you because I have not written a column. Instead, I have just typed out a letter I received from a dog. Yes, I know it would have been believable if I had said that the letter came from a pigeon or a dove. We have seen them delivering letters and there's even a famous Hindi film song vouching for their good postal skills. But I kid you not – I really received this letter from a dog.
This dog is a stray who meets me every morning when I leave for office. Sometimes I look into his eyes and I can see him mutely apologising to me, and when I see the wet tyres of my car, I know why. Yesterday, this same dog came up to me and delivered a letter. This is what it said:
LETTER FROM TOMMY (that's what Indian people like to call me)
'Hello,
I am Tommy. I am a stray dog from Andheri East. First of all, I want to say 'thank you' to all of those staying in JB Nagar, Andheri East for providing me with food every day. Thank you for the rotis and biscuits that you feed me every time I give you guys a sorry look. It has been amazing chasing your cars and bikes, and I love how you guys are startled every time I spring out at you and bark violently. I just do it for fun. I really never wanted to hurt you guys. You know there is not much we can do as dogs. We just eat and roam around. So we don't have many activities to kill time.
I am writing this letter to Jatin Sharma, as I know he works with the media and writes a column too (that most people ignore). So I am writing this letter to get him to know my views. I hope he makes this go viral. I mean, imagine a dog writing a letter (!), it will definitely get some 'shares'. But I didn't write this letter only to chit-chat: I had a selfish reason.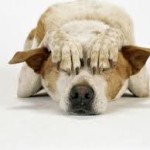 I am scared. Petrified, actually, because I hear Diwali is round the corner.
Yes yes, I know about Diwali being the best festival of India, but you people go a little overboard with the festivities. I know it's also the most important festival that is about lights and new dresses and bursting crackers. But this Diwali I have a request; a request that only asks you to think of me. Every festival has a way to celebrate. It's a celebration of life, we too have a dog festival where on a full moon day, we keep chasing cars after getting drunk. But we never intend to harm any one of you. Yes, we do bite you sometimes, but you can take that as a revenge for kicking us for without a reason.
So getting to the point, please please please don't burst crackers near residential areas. I am not asking you to stop bursting crackers. I am just asking you to take me into consideration. I have very sharp ears, and because of that, any sound is magnified twice when I hear it. When you burst crackers, just be considerate. I have a life, too.
Diwali is a festival of lights. All the simple rituals of Diwali have a significance and a story to tell. The lighting of homes with lights and of the skies with firecrackers is an expression of respect to the heavens for the attainment of health, wealth, knowledge, peace and prosperity. Some people believe that the bursting of fire-crackers indicates the joy that people living on earth, making the Gods aware of their plentiful state. Another possible reason, albeit a more scientific one, is that the fumes produced by the crackers kill a lot of insects and mosquitoes, which are found in plenty after the rains. But the second reason doesn't really hold true in an age where you have vaporisers, mosquito mats and killing raquets to kill mosquitoes.
Could you please not burst crackers this year? We dogs get scared on the nights that crackers are burst non-stop, and we don't know what to do. The sight of fire and the loud sound that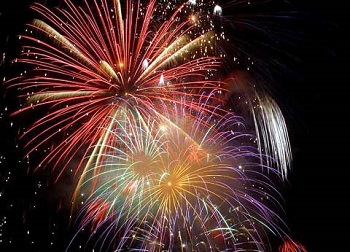 it makes, makes it very difficult for us. We meet with accidents and lose our sense of direction because of all this. Last Diwali, I had to go to a doctor – I had started defecating without my knowledge and had also become very aggressive. The doctor said that it was due to post-Diwali cracker stress.
Once again I request you to please think of us dogs before you fire a cracker this year. If we dogs and other household pets seem useless to you, then at least spare a thought for asthamatic human patients who go through hell during the days of Diwali.
If you promise to support us and not burst crackers this year, then I will ask all the stray dogs around not to chase after your bikes and bite you. I am now signing off because I see somebody throwing a frisbee and I have to go catch it.
Regards,
Tommy Bow Wow'
Jatin Sharma is a media professional who doesn't want to grow up, because if he grows up, he will be like everybody else. 'Overdose' is Jatin's weekly take on Mumbai's quirks and quibbles.
(Pictures courtesy gratefuldogsrescue.org, www.chicagonow.com, www.visithyd.com)