Overdose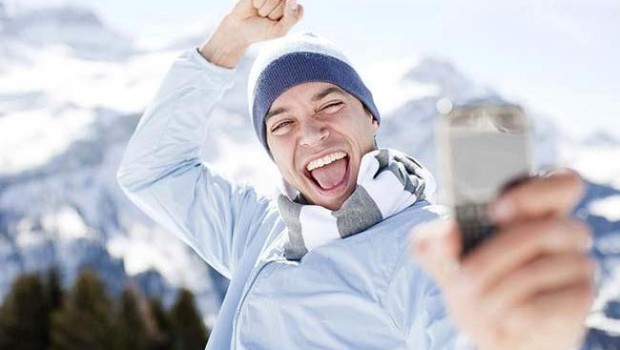 Published on November 19th, 2012
0
The monkey and the cell phone
Jatin Sharma writes on the phone-picture trend that makes us tell the world 'I was there' even during a tragedy.
As a child, I heard my mother use this phrase a million times: "Bandar ke haath mein astara." I always used to wonder how this line could apply in real life. How could someone be compared to a monkey, and how could a little astara in a monkey's hand seem so wrong? My questions were answered 20 years later, more specifically, with the unfortunate demise of Balasaheb Thackeray.
I'm not debating the most controversial man of our political times. Certain 'comics' have joked about him after his death, pundits have spoken about his divisive politics, the layman has spoken about how his entertainment channels were blacked out. Balasaheb's  funeral became the biggest news in the country and everyone in India was glued to their television sets.
But that is not my point. My point is about how indisciplined and insensitive we have become. I assume that everyone who came to Shivaji park came there because they wanted to pay their last respects to the ekta tiger. But I was amused and amazed by the insensitivity that we have started showing as a culture. In the aforementioned phrase, the astara is the cellphone we carry with us everywhere.
Most of those who attended the funeral were more interested in capturing the moment on their phone cameras, rather than just experiencing it live, quietly. Whenever a news camera passed through crowd, the sight of flashlights and video shooting by every person was evident of how the new age astara has turned everything into a big tamasha. Whether it's a birthday party or a funeral, people have stopped segregating things in their minds. All they want is one big photo to show 'I was there.'
Of course, a lot of people would want a picture as a memoir of their leader. But it's not just about this particular incident, it's about cell phones as a whole. People are more interesting in shooting videos than cherishing or taking note of their historic presence there. All they think about is capturing their daily lives in a few megapixels, without attaching importance to them being there in person. The things that they could have seen with their very eyes are being looked at through cameras to show the world later.
Their presence at the very spot is reduced to nothing, because they are watching that particular event through a glass that throws some electrons on a cathode ray tube or lights up some pixels.
And what is more stupid is when people take the very cell phones and click and video-shoot themselves at such events and smile and caption the pics as 'At Balasaheb's funeral, what great fun it was'.
When I die, my last wish would be that no one should carry a cell phone to my funeral – I would take it very personally if somebody was mocking me after I was dead. I would even haunt them later for doing it. But for now, let me just keep aside this astara and get on with celebrating my life in person.
Jatin Sharma is a media professional who doesn't want to grow up, because if he grows up he will be like everybody else.
(Picture courtesy www.visualphotos.com)