Overdose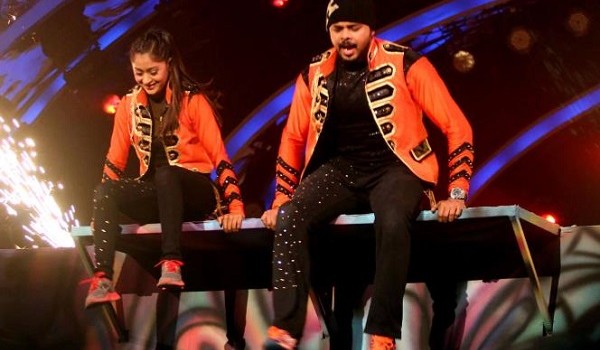 Published on June 9th, 2014
0
Such a forgiving nation
Since when do we forgive criminals and cry for them? Why don't we extend the same courtesy to other criminals?
by Jatin Sharma | @jatiin_sharma on Twitter
Once upon a time someone had said to me, "Indians are born hypocrites!" I remember fuming at the time, wanting to take the man to the top of the tallest building and give him a nudge, so that he would feel the fresh air on his way down.
Don't think badly of me – all of us have killed at least one person in our heads at least once in our lives. But why do I remember this incident today? Because, if I met that same man who said what he said, I would agree with him. I would even shake his hand.
What has really irked me is how 'forgiving' we have become, and in matters that should not be forgiven. Sure, we come from the land of the Buddha and Gandhi, and I am not asking anyone to be violent. I'll tell you what got to me – I saw promos aired by an Indian TV channel, where they showed ex-cricketer Sreesanth dancing away to glory. As per the format of this show, in a few weeks, he will be seen crying on air for votes, there will be a few questions asked hinting about his recent cricket controversy, he will give an 'honest' confession on air, and bingo! All will be well and he will come off looking like a nice guy caught in the wrong place in the wrong time.
How is it logically possible for somebody to be a disgrace one moment, and a TV celebrity the next?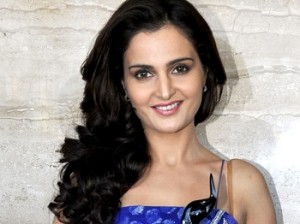 Cynical, much? Not really. Remember what happened with Monica Bedi's appearance on Bigg Boss? Didn't her involvement with gangster Abu Salem acquire a different sheen in our eyes after the show? Today, Monica works in Indian TV soaps, and nobody speaks of her past any more. All is forgiven.
So Sreesanth, after his infamous match-fixing scandal and the subsequent confession (which he later said was given under duress) and then, his cries of innocence, was banned for life from cricket and from representing the country. The matter is now subjudice. He has since got married and is now embarking on a reality TV show stint.
Pardon me, but wasn't this the same guy who was taken to the cleaners by the Indian media when the controversy was at its peak? He was labelled a disgrace, he was completely left out in the cold, nobody had a kind word to say about him, and what's more, all of us collectively revelled in his vilification. And now he's on a TV show. He will surely also make it to Bigg Boss.
And then I ponder the matter some more, and I am less surprised. Sreesanth's career from now on will most likely follow the graph of such other worthies as Ajay Jadeja, Nayan Mongia, and Nikhil Chopra – just some of the names found guilty of match-fixing. They are, however, the most visible faces on TV today when a cricket tournament is underway. Yes, they've done their time, but they were also labelled as a 'disgrace' to cricket. How is it logically possible for somebody to be a disgrace one moment, and a TV celebrity the next?
Entertainment channels will argue that they are not in the business of nation-building. They will always find legal loopholes and ensure that controversial personalities feature on their shows to help garner more ratings.
But, don't the heads of these channels think that somehow, by allowing these match-fixers to rejuvenate on their channels, they are actually supporting past acts of crime? Don't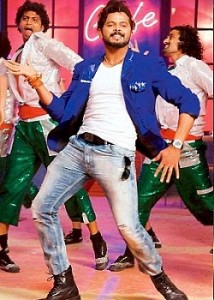 they consider that they are providing a platform for these criminals to try and garner sympathy for themselves? What gives these channels the right to glamourise a crime, present a person as a victim rather than an accused, and try and change the complexion of the crime with added drama thrown in? Is this a good lesson to teach our children – do what you want, and if you get caught, lay low for a while and then show your jhalak in public, amidst tears and applause?
It's utterly sad that as a society, we watch shows that feature these controversial characters and worse, that we look for reasons to forgive them. I am sure Sreesanth must have signed a three-show contract with the channel and he would be looking forward to being trapped in a house with other roommates later this year. I am sure that we Indians will watch his side of the story then too, and have tears in our eyes that we will wipe with a 'towel'. What's more, he will receive many votes from a sympathetic audience.
This is what we've been doing for long – not rewarding the good, and letting the bad go unpunished. Achche din aanewale hain? May be. But for that to happen, we have to stop forgiving criminals, and focus on the good parts of society. If we're letting match-fixers go unpunished today, we might as well let other criminals off the hook, too – like rapists and murderers.
Jatin Sharma is a media professional who doesn't want to grow up, because if he grows up, he will be like everybody else. 'Overdose' is his weekly take on our quirks and quibbles.
(Pictures courtesy tellynewsindia.com, indiatvnews.com)