Overdose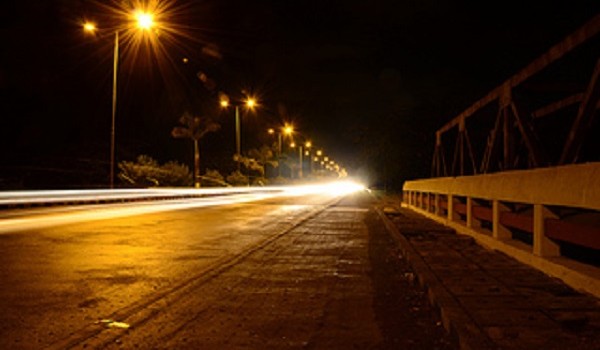 Published on May 12th, 2014
0
An accident and a learning
What happens when somebody jaywalks, rams into your car and then proceeds to play both abuser and victim? Read on.
by Jatin Sharma | @jatiin_sharma on Twitter
It was night. I was driving my car. Ironically, I was listening to the song 'Zinda hoon yaar kaafi hai' from Lootera. I was driving at a speed of 60 kmph and it was 12:40 am, much past the signal timing of the city.
In the distance, I noticed a group of guys coming towards the junction that I was going to cross in another 40 seconds. I started applying my brakes. I expected the group of boys to look in the direction of the incoming cars, but they probably believed that 'Mere baap ka road hai.'
As I got closer to the junction, I started honking and did not much notice my car speed, as I expected them to stop, like any normal person would. They didn't. And while my car speed was reduced to a 5 kmph, one of the guys bumped into the front bumper as he lost his balance.
By this time, I realised that the boys were drunk and hence not interested in watching out for incoming traffic. The second my car touched that guy, another guy let out a volley of abuse and kicked my car window, smashing the glass and leaving me open to further abuse and even a beating. There were about 10 of them, drunk out of their wits, and I was to know an hour later, related to a known gangster and who had the support of a local politician.
The moment my car window was smashed, I put the car in first gear and swerved to look for a cop. This was Mahim junction, and the police is normally on patrolling duty there. I found them at another 200 meters. I took them to the spot, where people had gathered by now and the 10 boys were still there, too. They came over to me as they realised I was back – and started accusing me of a hit-and-run. To which I responded by getting the cops to take them all into custody.
I reached the police station; the police van took an extra 15 minutes. The number of people taken into custody had reduced from seven to three. Before I could forward my case, the first words came from the accused. "Haan, aap ameer ho aur hum gareeb, aapka hi chalega na", they said. "Humare jaat walon ki koi nahin suntan," they added. I was amazed at how these hooligans spoke so convincingly like future politicians.
I insisted on filing an FIR, I didn't care whether the hooligans were history sheeters or not. But all that I got for my effort was an NC. Of course, this also happened because I was handed over a Marathi document that had something mentioning the word 'pratham' in it. And then I realised where most of our troubles with the police stem from – this business of all written communication in Marathi. There is no way that a person not well-versed with the language will follow half of the proceedings in the police station.
That aside, the policemen should have filed an FIR to discourage those hooligans. All I got out of the episode was a little satisfaction when they were beaten up by a policemen dressed in civil clothes, but I also ended by feeling like a fool. Such people are often used to beatings, and their well-built bodies could probably take the punches better than you or I can.
I ended up feeling unsafe and vulnerable, in a city that is supposed to be the frontrunner when it comes to safety and discipline in the country. I confess my city's future looks a little dark and bleak to me right now.
Jatin Sharma is a media professional who doesn't want to grow up, because if he grows up he will be like everybody else. 'Overdose' is his weekly take on Mumbai's quirks and quibbles.
(Pictures courtesy