Outside In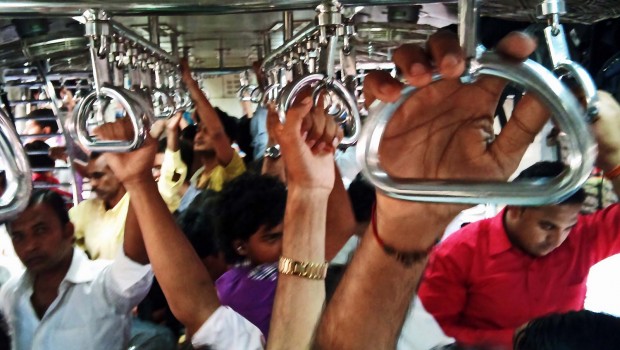 Published on January 24th, 2013
0
"Oh, sorry, but I have to go…."
Is invading one's 'personal space' a phenomenon unique to Mumbai? Shweyta Mudgal found far-flung Cambodia guilty of the same crime.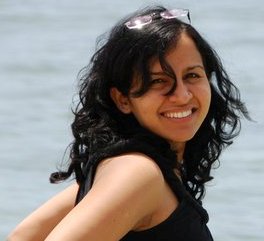 He: "How old is she?"
Me: (looking at Z-star who could easily pass off to be two or older) "A year and a half."
He: "Only one?"
Me: (Wow, is she coming across as such a brat already?) "Yes, she is the only one."
He: When you have one more?
Me: Umm..What? (More like a 'What just happened kind of a WHAT?')
He: You should have more baby.
Me: (Sheepish smile) Sure! Oh, sorry, but I have to go….
And just like that I vamoosed out of the store, dodging for the tenth time probably, another conversation that could've gone down the 'personal' route, in this country full of inquisitive locals – Cambodia.
Each time I'd had this kind of an episode, in the past one week of being here, it had always been with a local I'd just met. Not even two minutes into the conversation, I'd been asked when I was planning on having Baby No. 2. Interestingly 'If' I was planning on it or not, did not seem like an option. And my answer had always been an amused, reassuring, "Sure!" after which I'd fled, hoping to become a face in the crowd of crazy two-wheeler traffic on the busy streets of Cambodia.
The Khmer (Cambodians) are a simple, warm, happy, self-contented, generous lot. An immensely likeable clan that seems to have no apparent notions of modern-day personal space invasion. Perhaps it's their genuine innocence; being a by-product of a culture that is largely untouched by Western exposure, thus bereft of modern-world spatial concepts, such as personal space. They nonchalantly inquire off of strangers; information that in most cultures, may be regarded as personal and hence, not-to-be-revealed. They are not trying to probe, they are just following what they think is the acceptable course of social norm.
Growing up in India, one masters the art of answering all sorts of personal questions; about one's own life and even that of others sometimes. Hubster notes, it all starts when strangers/random neighbours feel the need to inquire about your (and your neighbours) examination scores. On the non-academia side there are the "When are you getting married? When are you having kids? When is your little daughter going to have a brother or a sister?" kind of endless inquisitions that one is faced with, depending on what stage of life they are at.
To a point, I could handle this inquiry into my personal life while I lived there (mostly by virtue of a theory of diversion – routing the conversation to another topic altogether, gradually fleeing the scene with a time-constraint excuse. "Oh Sorry Uncle, but I have to go…." It always works!). And of course, it helped that I was brought up being answerable only to my parents (as against in some other cases, the extended families/elderly neighbors etc), which made it really easy to disregard, sometimes impolitely so, any such over-the-top inquisition.
The line between a personal question and a public one; questions that should not be asked v/s those that can be, is a blurry one. And since public speculation in India is always at an all-time high, how one deals with these can sometimes matter.
Moving out of India to the United States threw this enormous gush of personal space in my face. Perhaps much more than what I needed. Here, neighbors didn't care who I was, who I went out with or what I wore. The only time they'd acknowledge me is when we were forced to spend some time behind closed doors together – in elevators. (Although I have taken many an elevator ride, up Manhattan high-rises, with quiet, screen-staring copassengers, who will just not talk! Carrying around an animal or a baby helps break that ice, I've noticed). While this 'I am-too-busy-to-care-about-you' attitude can be largely liberating, at times, it can also make one miss the friendly next door Aunty who could bring you comfort food when you're sick and home alone, taking back some personal dope from you in return.
Having spent the last decade of my life in my city of true liberty – NYC, has naturally altered my patience with respect to answering personal questions. Occasional trips back to India from there, over the years, would be short and sweet, although they did entail some brushing up of the art of fielding personal inquiries.
But now, with my current 'tri-city-living-cum-global-nomad-lifetsyle', various cultures of the world fling themselves upon me regularly, causing a confusing juxtapositioned web, that in classic Hindi movie dialogue-of-dislocation style, makes me go "Main kahan hoon?" every other week. And so, I am caught off-guard when a trip to some foreign land throws at me more intimate questions than what I've faced growing up in India.
Even now, there seems to be only one best exit strategy – my most tried and tested theory of diversion, followed by an "Oh, sorry, but I have to go…."
A Mumbaikar by birth and a New Yorker by choice, recently-turned global nomad Shweyta Mudgal is currently based out of Singapore. An airport designer by day, she moonlights as a writer. 'Outside In' is a weekly series of expat diaries, reflecting her perspective of life and travel, from the outside-in. She also blogs at www.shweyta.blogspot.com.
 (Picture courtesy stockpicturesforeveryone.com)