Outside In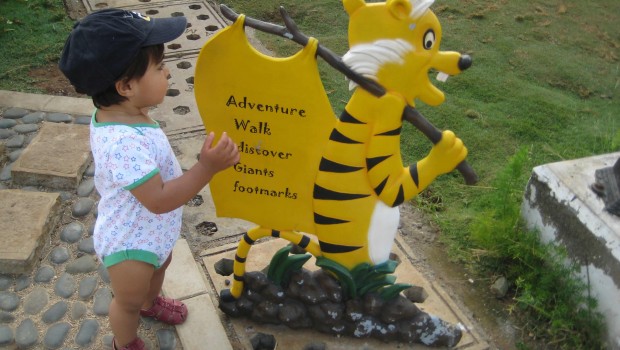 Published on March 14th, 2013
0
From 'building gardens' to building gardens
Shweyta Mudgal bats for pocket-sized green spaces in cities, which could transform the way Mumbai works, plays and indeed, relaxes.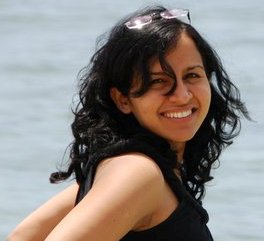 When growing up in the 80s, in a co-operative housing society in Four Bungalows (in Mumbai's Andheri West area), one always went 'down' to play. Our building, like most others built at the time, had a common recreational area, inappropriately termed as the 'garden'. I say 'inappropriate' because, while it would always start out as a garden, this space would eventually succumb to the perils of constant foot traffic by the building's younger residents, who used it to play everything from catch-and-cook to cricket.
For most of our formative years, this garden was anything but the 'green lawn surface' that it had started out to be. My clear memory of it is of a huge, central, roundish-oblongish-shaped, reddish-brown coloured area (on account of the soil in it), in which the little kids played their little games by day, and where the older ones held their night-time box cricket matches.
While small-scale outdoor games like playing marbles and spinning tops warranted flat surfaces such as concrete pavings, the garden's spacious, landscaped terrain lent itself beautifully to team-oriented, physically-intensive sports such as football and cricket. Being centrally-situated, the living room window of all the 51 flats in the building looked down upon it, thus making it a perfect site for parental supervision aka snooping (the merits and demerits of which can be substantially argued thereof).
The 'building garden', as it is colloquially referred to in Mumbai lingo, serves as the first outdoor recreational interface that a mini Mumbaikar interacts with, easily adapting it to become his or her playground. Even today, since a majority of the city dwells vertically, in densely-packed residential buildings/housing societies, the concept of private front yards is naturally non-existent.
In such a scenario, communal 'building gardens' often double up as yards-cum-playgrounds for the city's young ones. In the case of certain buildings, where the garden is off-limits for play (on account of its new role as a parking lot), one can still find children riding their bikes or scooters around it, manoeuvring their way through other strolling residents, circling its periphery. These 'building gardens' of Mumbai have always been central anchors of playtime for the young, and a personal pocket of open space for the elderly.
Mumbai also has its own share of neighbourhood parks, termed as 'pocket parks', that can be found scattered over its urban and suburban areas. Pocket parks (as the name clearly suggests) are small pockets of green spaces, open to the public, found interspersed within a city's fabric, usually occupying small plots of land. These are not the types where one can play football or cricket (although lack of square-footage has never really hampered a desi cricketer!), but certainly the kinds where a game of ludo or scrabble can be enjoyed, if the weather permits. They operate more on the mantra of social relaxation – providing green horizons, benches to sit on, walking/jogging tracks and sometimes children's play areas. At times, they may have a small monument or an art project housed in them, or even include partial weather-proof areas such as gazebos. They function as passive oases of cool and quiet, providing a source of welcome relief to the citizens in an otherwise hot and boisterous city.
New York City is a perfect example of an urbanised landscape that has over 250 comfortable pocket parks and public spaces, some with waterfalls, seating (movable tables and chairs as well as fixed bench-type seating), coffee kiosks etc. Most people intricately interact with these urban retreats by passing them to or from work or stumbling upon them when walking around their own neighbourhood. These serve the immediate local population as well as the transient tourist/visitor population.
In a residential neighbourhood, one can see locals resting here in the afternoons, reading their newspapers, supervising their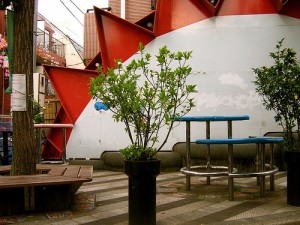 playful children or engaging themselves in a game of chess, whereas in an office area, these become prime properties for lunch spots. In touristy areas, these offer an opportunity for shoppers to put down their shopping bags and rest awhile before continuing along, while for some passers-by, these provide a sense of visual relief in the scale of an otherwise towering concrete and glass jungle that is the city. Some of these pocket parks are privately owned, such as Gramercy Park, which is selectively accessible only to the people residing around it, who pay an annual fee towards its maintenance and have a key to it. The general public is not allowed in – although the sidewalks of the streets around the park are a popular jogging, strolling and dog-walking route.
Philadelphia provides a classic example of how pocket parks fight urban decay and crime. Resident groups here are revitalising their communities by reclaiming vacant land and establishing mini-parks there. This has not only helped them revive their blighted and desolate neighbourhoods, but has also spurred property sales on surrounding streets. Unattractive, neglected pieces of land that lacked the interests of developers in the past have successfully metamorphosed into small food-production urban farms that yield vegetables and fruits in the summer.
Pocket parks have been providing green spots of quiet refuge in otherwise urbanised cityscapes all over Europe as well. At times, they have evolved as urban transformations of wastelands, while at others they have come up as retrofits of a vacant lot or have been built into a new development project. In Denmark's capital city Copenhagen for example, pocket parks are part of a larger strategy that aims to create green spots and connections in the city.
Copenhagen aspires to become the capital city with the best urban environment in the world by 2015. Enhancing their urban green is one of the tools they plan to employ for reaching this vision. The municipality plans to establish 14 pocket parks throughout the city before 2015 and plant 3,000 trees to create green streets and connections, in the hope that 90 per cent of all Copenhageners by 2015 can walk to a park, a beach or a harbour bath in less than 15 minutes.
In Tokyo, pocket parks – known as tsuji-hiroba – provide an even more compelling service. Designed with underground water tanks, the miniparks act as community meeting spots during emergencies such as fires or earthquakes.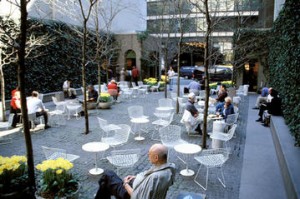 In highly urbanised areas, where real estate prices are usually soaring through the roof and open space is always at a premium, pocket parks are excellent options for creating new public spaces without large-scale redevelopment. Unlike larger, traditional parks such as Central Park in NYC or Sanjay Gandhi National Park in Mumbai, which are meant to serve the whole city, pocket parks are meant to serve just the people of the neighbourhood or even those of the street or the block.  Usually tucked away in inner-city areas, these specks of green contribute towards urban regeneration, providing areas where wildlife such as birds can establish a foothold. Unlike the public aspect of the city's larger parks, pocket parks are designed keeping in mind the context of the neighbourhood or even just the lane that they are located in. Besides serving the local community, they also have the potential to benefit the overall urban climate. Communities with parks that meet their needs within walking distance are less likely to drive out of the city for nature experiences, thereby reducing pollution and traffic. Furthermore, pocket parks can potentially relieve pressure on the larger parks, thus allowing flexibility to devote larger areas of the parks to habitat and ecological functions.
In NYC, I have often seen pocket parks don various hats – they serve as perfect venues for summer fairs and community gardening efforts, second-hand thrift stalls and farmers markets. They swing little children on their carousels at times and intrigue passers-by enough to spend a few minutes staring down at engrossing games of chess. They make an ordinary sandwich seem gourmet because it's being eaten outdoors on a park bench. They celebrate the sunshine and the afternoon breeze, much-needed after being cooped up in an air-conditioned conference room all morning long. They inspire creative tweets, because one types sitting under birds that are literally tweeting. They serve as perfect meditation spots and reading areas with the best kind of light to read in. Sometimes they come accompanied with the sound of water, that provides one with a transitory sense of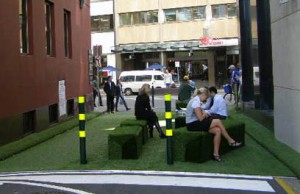 escape from the city din. They inhabit innocent squeals coming from babies swinging in glee, that on a day going badly at the office, serve as perfect reminders of one's real priorities in life. They let strangers sitting next to each other bond, albeit momentarily, in perfect harmony while syncing their heads to the tune of the saxophone played by the street musician.
In Mumbai, along with their universal roles of climate control and providing a green thumb to society, I envisage pocket parks as microcosmic representations of their communities, reflective of their culture and chaos. I imagine them housing Ganpati pandals in August with as much vigour as Christmas trees in December. They would throw community iftaar parties with as much enthusiasm as Lohri festivities. Here, neighbours could screen their own local film festivals through 'open-air movie nights', complete with picnic blankets and popcorn. Everyone and their driver would be welcome. Lovers would hold hands with aplomb, without having to fear unnecessary probing. At dawn, the park would host devoted yoga-aficionados and at dusk, serious star-gazers.
Pocket parks in suburban Mumbai neighbourhoods would double up as schools for street kids, giving them a more secure location for learning, as against the city's footpaths, where they are presently located. Where possible, these pocket parks would evolve into mini urban farms giving gardening lessons to children, teaching them to grow their own herbs, vegetables and even fruits.
Pocket parks situated in office areas would function somewhat akin to outdoor culture cafes, providing free wifi for Mumbai's office-goers. They would have ample areas of shade to reinvent Mumbai's lunch breaks by bringing people across class, caste and creed together, to eat on long communal tables. They would transcend into multi-function culture hubs – commissioned and run by the city – open to the public, year-round, free-of-charge. These would showcase art installations, local music, street performances and jamming sessions, and provide a breeding ground for undiscovered talent. Occasionally, these pocket parks would host hawker fests/food bazars, on the lines of the 'fun-n-fair' concept that we all grew up with, where high-end restaurant stalls would be set up side-by-side with street-food vendors selling vada-pav/bhurji-pav/bhel puri and what-have-you. Every pocket park would plan and publish its own agenda in the form of a calendar of public events. One would have the option of walking into a pocket park to work, rest, read or simply sit and stare, watching the city go by.
These pocket parks, whether located in Mumbai's suburbs or in its office areas, would frame the quintessential postcard of this city's spirit. They have the potential of being our largest socio-urban experiment yet – for the people, by the people and most importantly, of the people! After all, a city has the capability of providing something for everybody, only because and only when it is created by everybody, isn't it?
A Mumbaikar by birth and a New Yorker by choice, recently-turned global nomad Shweyta Mudgal is currently based out of Singapore. An airport designer by day, she moonlights as a writer. 'Outside In' is a weekly series of expat diaries, reflecting her perspective of life and travel, from the outside-in. She blogs at www.shweyta.blogspot.com and confesses that she could not stop the utopian urban designer in her from taking over while writing this post. 
(Pictures courtesy momaboard.com, pps.org, flickriver.com, streeteditors.com)