Enough said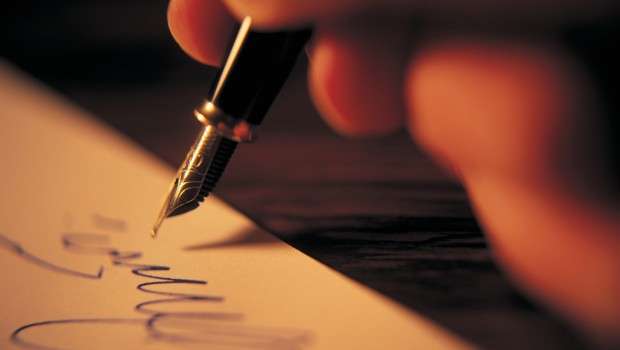 Published on January 20th, 2013
0
Writing as therapy
Humra Quraishi explores why writers write – and why some of their best work comes out in times of stress.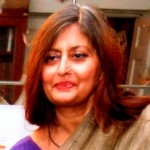 While we hear of some new therapy being discovered or practiced in some part of the world on an almost daily basis, we have lost sight of the very word – therapy – and what it actually implies and means. In fact, each city in this country should host a regular get-together of authors and poets and writers. Give it any name of your choice; after all what's in a name! Full credit should go to the Jaipur Literature Festival for taking the lead, and in these last couple of years, cities like Hyderabad, Mumbai, Chennai have also begun hosting their very own Literature Festivals.
Why can't other cities and towns follow suit and host such meets? Probably they'd have to catch hold of a sponsor or two and a few willing writers who wouldn't mind organising the event. They needn't be large meets to begin with, and within a year or so, they could be broadened in scope and reach.
For years I been writing that if the jailor janaabs could try therapy on hapless jailed inmates, there'd be little need of those disciplining sessions that are sometimes conducted in prisons. In fact, if diary-writing be made available as an option to inmates in hospitals, jails, asylums, refugee camps, night or day shelters and other such places, then their stress-related symptoms would lessen, since writing has been proved to have the potential to heal.
In this connection, it is pertinent to remember the words of Mulk Raj Anand, who said that writing helped him recover from a series of severe nervous breakdowns. He'd once told me, "Each time my love affairs failed, I suffered a nervous breakdown and the only thing that helped me recover and brought me some relief was writing. My meeting with Sigmund Freud just after my first nervous breakdown in 1927 helped me to some extent, but it's actually writing novels that helped me towards total recovery."
Assamese writer and Jnanpith Award recipient Indira Goswami was also one of those writers who did not shy away from pouring out her heart into her writing, and from admitting that after her husband's premature death that left her a young widow, the writing process anchored her and helped her regain the confidence to move on.
Writing has rescued several other writers as well. As poet-writer JP Das said, "Once, when I was going through terrible depression, I had engaged myself in translating some of my old love poems and it had a cathartic effect on me…I do not know if writing heals, but sometimes when I am not able to tell something which is weighing on my mind to anyone, I have written a poem or story about it and that has helped…"
Little wonder that JP Das is one of those bureaucrats who had the grit to take premature retirement from the Indian Administrative Service to become a full time writer. Recipient of the Saraswati Samman and the Sahitya Akademi Award, Das says that the  turning point in his life came around 1979-1980 when he was awarded the Homi Bhabha fellowship to do research on the paintings of Orissa, which he'd later published in the book Puri Paintings. "Those two years set me thinking along a broader perspective. I'd enjoyed that sense of freedom to the extent that I decided to quit the Administrative Service and take to full-time writing.'
During an earlier interview, Srinagar-based engineer-poet Syed Anwar Owais had told me that the best literature comes out of turmoil. "I have seen troubled times and my mind has had its share of trouble. Yes, the best literature comes out of social or personal turmoil. Doris Lessing wrote The Golden Notebook when she was under great strain. Poets such as Robert Graves were produced by World War I and were called war poets. Karl Popper's The Open Society and its Enemies is a war work.'
On a personal level, I consider some volumes and the verses they carry as healers of a lasting kind. Some truly great works, some lovely poetry, all of them have helped me survive several everyday struggles, and some very harsh times.
Humra Quraishi is a senior political journalist. She is the author of Kashmir: The Untold Story and co-author of Simply Khushwant.