Enough said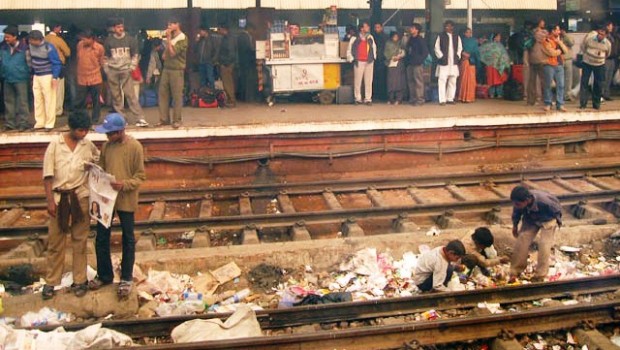 Published on March 2nd, 2013
0
Why the Railway Budget makes no sense
Humra Quraishi describes her adventures with the Indian Railways and wonders if travel basics would ever be taken care of.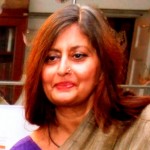 Whilst reading my daily Thought For The Day a few days ago – Blaise Pascal's ' Small minds are concerned with the extraordinary, great minds with the ordinary', I muttered aloud that this thought seems to fit rather well with Railways Minister Pawan Kumar Bansal's rail budget.
Typically, the Rail Budget comprised big announcements of bigger trains, especially from his home town Chandigarh, complete with hackneyed tricks of modern-day technology (he was trying to sound technology savvy, I think) without paying attention to the grim fact that e-bookings and reservations are beyond the reach of most of his countrymen. But the Honourable Minister doesn't seem bothered to look into ground realities. Nor does he seem particularly concerned about the dangers lurking for rail passengers – no, not in the form of terrorists, but rats and cockroaches and stray dogs in and around train compartments.
Mind you, I am not talking of slow passenger trains but those special ones – the Rajdhanis and Shatabdis. I really want to see what the Minister's new wonder – Anubhuti – will be like.
I'm not much of a traveller; the last time I took the train was the Lucknow-Delhi Shatabdi and the Delhi-Ajmer Shatabdi. There were rats in the coach and the railway staff's only solution seemed to be to play hide-and-seek with them. We tried putting our feet in a high-alert (and higher-than-ground-level) posture, but you know how it is. After a point, you forget to remain so tense, only to be reminded by another darting rodent. We remained restless for long hours. As if that wasn't enough, several well-fed cockroaches arrived on the scene, sniffing around the food trays that nobody would bother to take away hours after we'd eaten.
Then there were dogs on the platforms. Not one or two, but several loitering around as though it was their home territory (which it probably was). I was dismayed to see how the railway platform of the capital city was stinking with the filth and the animals around.
The Honorable Railway Minister should undertake a train journey one of these days, one of those unannounced and 'spontaneous' ones that his ilk is so fond of taking in the presence of press photographers and news channels, so that he can see the mess in the Indian Railways for himself. It will be even better if he carries a bag or two, preferably containing valuables, and experience for himself the many thefts taking place on station platforms. During one of our journeys, one of our handbags was cut into and left bereft of the last rupee tucked within its interiors; we rushed to the police station situated at the end of New Delhi Railway station, only to hear the paunchy policewallahs tell us that it was next to impossible to retrieve the stolen stuff. Very philosophically they added, "Madam, what is gone is gone."
Mr Bansal, it is spring…that time of the year when there's supposed bahaar in and around your bungalow, but do try and move out from your gardens and take a stroll on the railway platforms. Just like in your Budget speech, I am certain that you will utter some more of those moving couplets you regaled us with a few days ago, but this time, you may genuinely feel what you say. If you do take such a trip, be sure to watch out, apart from the filth and the mess, for the little children, some of them battered beyond recognition and several others made to beg. Look out also for the many unscrupulous activities that take place in the Railways' premises. But no, don't go as a minister with those sepahis and chamchas hovering around you, but as an average Indian who travels without security convoys.
Humra Quraishi is a senior political journalist based in Gurgaon. She is the author of Kashmir: The Untold Story and co-author of Simply Khushwant. 
(Picture courtesy bryansander.com)