Enough said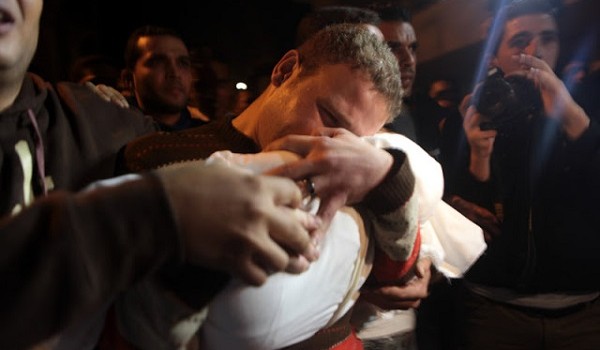 Published on July 26th, 2014
0
Why are we silent on Gaza?
Not only is India and its Government not reacting to the Gaza killings, it is punishing protestors here in brutal ways.
by Humra Quraishi
It is a strange situation – the country says nothing about the ongoing crisis in Gaza, where the death toll has already reached over 600 people, but it quickly quashes any form of protests.
I would like to know why security forces killed an unarmed 14-year-old om the Kashmir Valley. The boy was protesting against Israel's brutal killings of Palestinians in the Gaza settlement. At least the young boy had the courage to speak out on a subject most of us are silent on. But what happened? He got killed for exercising his basic right to protest.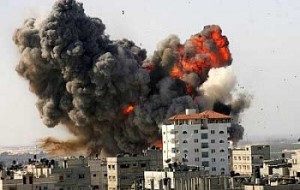 The bigger question is: even as besieged Palestinians in Gaza are killed, why is the world so removed from their pain? Where is our human instinct to react to genocides of this scale? Of course, why talk of the world when our own political rulers are not outraged enough?
Minister of External Affairs, Sushma Swaraj, has already categorically stated that the Government will not react to the current Israel-Palestine crisis. Why? Is Israel such a major force in the Indian scheme of things? Is it donating or selling arms technology to India? What is its hold on the Government?
Throughout a long career in journalism, I have been interviewing Palestinian envoys and the severe crises their countrymen have been facing for decades. One of the first Palestinian envoys to India, Dr Khaled El-Sheikh, was a member of the Al-Fatah movement for freedom before he joined the diplomatic service. The turning point came for him when his 18-year-old nephew was killed by the Israeli occupation forces, leaving him devastated. He was succeeded by Osama Musa, a former Air Force Chief of Palestine who was a blunt speaker. After Yasser Arafat's death, he had said to me, "We are occupied, slaves to the masters – Americans and Israelis – to such an extent that we had to take permission from them to bury our leader Arafat.
He had spoken about America's role in the long-simmering situation. "Can't America see the killings taking place on a daily basis? Without America's support, Israel is zero. Israel cannot survive a day if America does not support it."
In the mean time, how about if we in India protest in a non-violent way and shun Israel-made goods?
Humra Quraishi is a senior political journalist and the author of Kashmir: The Untold Story and co-author of Simply Khushwant.
(Pictures courtesy 972mag.com, todaysinsightnews.blogspot.com)