Enough said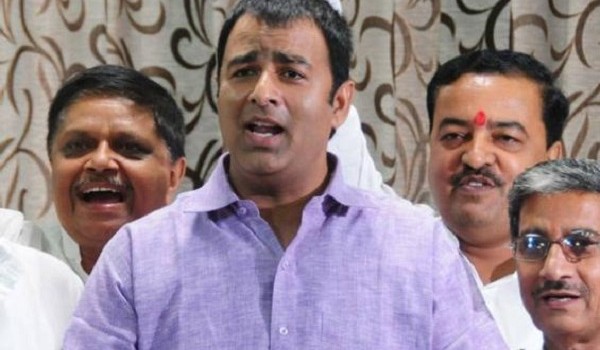 Published on August 30th, 2014
0
Where we reward those who must be punished
Honest voices trying to shed light on atrocities are muted in our country, while blatant criminals are given Z Security.
by Humra Quraishi
This sure is a strange phenomenon. What is the logic that prompts successive Governments to reward criminals with immunity and protection?
Take the case of Sangeet Som (in picture above), one of the main accused in the 2013 Muzaffarnagar riots. The newspapers say he is due to get Z Security by the establishment. It seems to me that today, all one requires to be protected is to belong to a Right Wing organisation.
Does this mean that our laws are to be used only for commoners such as you and I? If you're a politician in India, you could commit abominable acts of criminality and not just be left untouched, but also subsequently garlanded!
And then there is the story of Shubradeep Chakravorty.
Shubradeep (in pic on right) was a New Delhi-based journalist who later became a documentary filmmaker. He passed away here on Monday this week.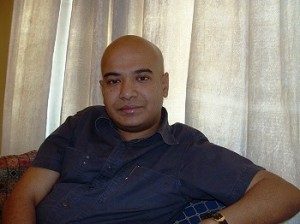 I had met him and his wife Meera soon after he had made the controversial documentary After The Storm. The documentary focussed on seven young Muslim men who had been jailed on terror charges, only to be proven innocent and later acquitted from various courts. However, by then, they had been ruined on every possible front.
The documentary also highlighted how the men did not receive any compensation from the Government. I remember a comment that Shubradeep made on the sidelines of the film, "These seven (in the film) are a small number. At one 1,000 innocent young Muslim men could be jailed in India, implicated with terror charges on their heads…"
Last autumn, soon after the Muzaffarnagar riots, he and Meera had travelled extensively in the area, making another startling documentary, In Dino Muzaffarnagar, on the 'political truths' behind the incident. As was to be expected, the documentary ran into trouble from the start – it was banned after an initial screening at Mumbai's Prithvi Theatre, then refused clearance for screening by the Central Board of Film Certification (CBFC). He applied to the Film Certification Appellate Tribunal (FCAT) against the CBFC decision, but that was also turned down.
Shubradeep was not one to give up, and he was determined to fight the "gagging order on the film by the Modi establishment." However, the stresses of the case caused him to suffer a brain haemorrhage and he slipped into a coma, finally dying at a young 42 years of age this week.
I hope his widow, Meera, carries on his legacy and tries her best to show his documentaries to a larger audience.
Humra Quraishi is a senior political journalist based in Gurgaon. She is the author of Kashmir: The Untold Story and co-author of Simply Khushwant.
(Pictures courtesy www.thehindu.com, www.flickr.com)