Enough said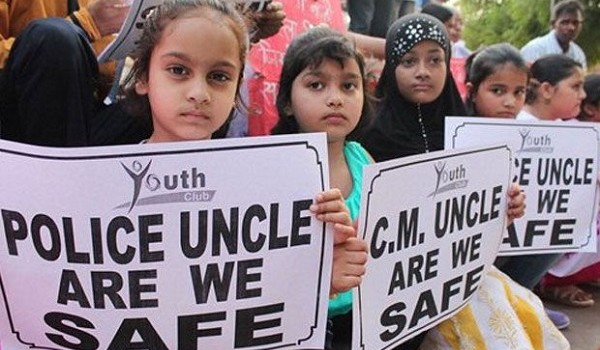 Published on June 7th, 2014
0
When protectors turn rapists
Where are we supposed to go for help, if cops themselves are involved in rapes, or in covering up crimes?
by Humra Quraishi
Rapes and gang rapes. Sexual maniacs on the prowl. Perversion from all quarters.
This has been the story of our country for a good while now.
But what shocks one is this truth: in the Badaun gang rape and murder of two minor girls, cops were involved. There are increasing cases of protectors turning rapists, or helping to shield the accused. To top it all, ugly politics enters into an ugly situation.
And to all those who are currently claiming that women outside UP are safer, let me say this: stop deluding yourself. Even when we were recovering from the Badaun news, came the news of a young female bus conductor in Mumbai who was beaten up and her clothes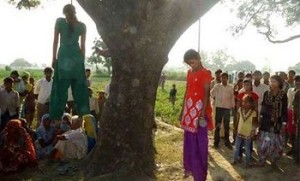 torn by an irate commuter. There have been a few other rapes in other parts of the country too.
While we try to grapple with these facts, with the almost illogical desire of rapists to hurt, to wrest power over a woman by any means possible, it is becoming clear once again, that it is not about being a young woman or old, or being scantily dressed or covered from head to toe. It is not about her perceived 'boldness' or demureness, about her social standing or her education. Perverts and rapists don't see all these factors.
I suppose some strict rule of law will be brought into place only when the powers that be are directly impacted in some way. Let any of our women ministers or top women cops walk alone, unescorted on the country's streets, especially after dark, and let's see how many make their way back home unmolested and left in one piece. And with riots breaking out sporadically in the country, the security of women and children is further jeopardised, because these two groups are targeted first.
And why won't this perversion go unchecked, and indeed, permitted to rise? Our cops are busy shielding most of the accused, especially if they are influential persons. If not cops, some accused are shielded by politicians, who may even reward them in the future with positions of power.
And yet, our ideas of 'progress' and 'development' continue to be confined by our notions of how many skyscrapers our cities build or how many highways. Is there any sense in talking about development when our police force is so desensitised to the needs of the people it is meant to serve? Can we speak of progress when children are subjected to sexual assaults, and there's no avenue of help for them? What gives us the right to look optimistically at our future when we pretend we can't see beggars on the street, or hear the cries of a woman beaten on the road?
When are we going to stand up and demand that our cops protect the innocent?
Humra Quraishi is a senior political journalist based in Gurgaon. She is the author of Kashmir: The Untold Story and co-author of Simply Khushwant.
(Pictures courtesy centreright.in, www.deccanchronicle.com)