Enough said
Published on June 29th, 2013
0
When aerial surveys don't help
What do our politicians try to accomplish by taking aerial surveys of disasters? Shouldn't they be on the ground, helping?
by Humra Quraishi
No, Sir, aerial surveys won't do in the Uttarakhand region. You cannot view disasters from so far away, from such a safe place. You have to be there, amongst your people.
It's disgusting how VVIPs are touring the devastated region in a detached manner, even at this stage when thousands have been killed. And it's more than disgusting to know that even now these political creatures are conducting aerial surveys. As representatives of the people, they ought to be right there on the ground, ferrying essentials, supplying food and medicines or even helping in the rescue operations.
But they opt to sit far away, in safe environs, and write bogus speeches. I have a feeling that these same speeches are routinely used and re-used in every successive calamity; it is possible that professional speech writers have penned these speeches, conveying the right dose of sorrow and political statement, while leaving room for minor changes, as the calamity may be.
Another disaster struck the Kashmir Valley recently, and it also attracted its own set of VVIPs. During their two-day visit to the Valley, one hoped that Prime Minister Manmohan Singh and UPA chairperson Sonia Gandhi would visit the families of those sitting in the ruins of their homes, shattered by the recent earthquakes that had hit the Kishtwar/Doda region. Seemingly no speeches were written for that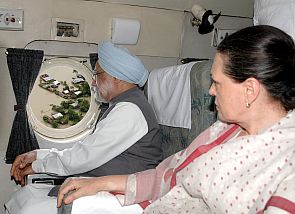 interaction, for none were made. Also, there were no statements from the duo on the recently re-opened case of the 1991 mass rapes that took place in Kunan Poshpora, the village of Kashmir that was witness to several women were raped in one night. Till date, the tragedy has been camouflaged and watered-down in several ways, but today, the villagers of Kunan Poshpora are no longer scared of a backlash and what the establishment can do against their vocal protests. The villagers are boldly speaking of how those rapes were completely hushed up by the Government and its agencies.
There has also been complete silence on the rape and murder of two Shopian women – Aasiya Jan and Niloufer Jan. The two young women were murdered in 2009, but till date, have received no justice. The culprits have not yet been arrested, and there has been no hue and cry over the cover-ups in the investigation. I recall, during the summer of 2010, when family members of those two women wanted to meet Prime Minister Manmohan Singh, who was on a two-day visit to the Valley, they were not just halted but also detained in a police station located in the very heart of Srinagar city. They were released only after the PM had left the Valley. And this is not a lone example – this happens every time a top politician visits the area and the naïve ones looking for justice want to meet them.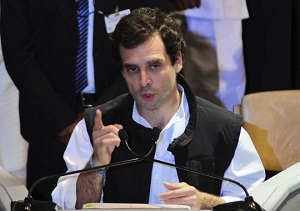 At times I wonder: why can't these announcements of special packages be made from New Delhi? Why should these 'leaders' travel all the way when they cannot meet or interact with the commoner? Anyway, these packages mean little for the average citizen, since their benefits rarely reach the masses.
In fact, each time a VVIP from Delhi schedules a visit in the Valley, there is a mood of gloom that quickly spreads. For the average citizen knows he has to sit indoors, ordered to stay away, traffic is moved or halted – everything comes to a standstill while the visiting dignitary is there. If our politicos are not going to actively help the people, why should they hamper their movements?
Humra Quraishi is a senior political journalist. She is the author of Kashmir: The Untold Story and co-author of Simply Khushwant.
(Pictures courtesy www.deccanchronicle.com, www.theunrealtimes.com, www.indiatimes.com, blogs.reuters.com)