Enough said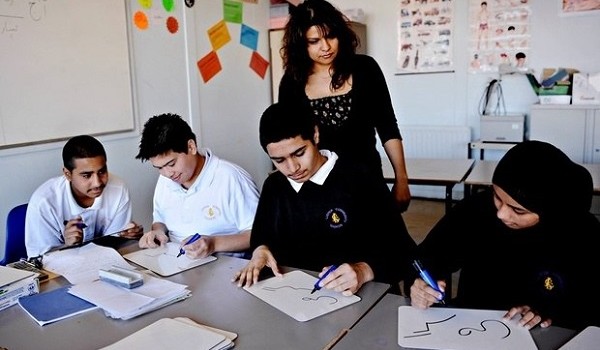 Published on March 14th, 2015
0
Urdu for the soul
A recent study proves that reading Urdu and Urdu couplets could aid brain development, even help in staving off dementia.
by Humra Quraishi
Will our politics never settle down? Are we condemned to be in a constant state of flux? Going by what is happening in Delhi and Kashmir, one would have to agree that things are not going well for the country. One trend to emerge from all of this is the new 'fashion' of politicians going on retreats, either to introspect or to get back their health. So while Rahul Gandhi 'retreated' to introspect on the future of the Congress party, Delhi Chief Minister Arvind Kejriwal decided to get away from the capital to help settle his blood sugar levels. Every day we are entertained with pictures of him in the media, either practicing yoga or some natural remedy for his cough and cold, so at least it seems he is getting what he signed up for.
Arvind's battle with diabetes will be a much simpler one, I'm afraid, than the battle of facing what is happening in the AAP at the moment. Brewing revolt, too many ambitious party members and a host of information leaks are plaguing the AAP. While Delhi watches in suspense about development unfolding every day, there is another battle brewing in Jammu and Kashmir, where opportunism recently joined hands and came to power. Till last autumn, I noticed that the saffron brigade was flourishing only in the Pampore region of the Kashmir Valley, but now it seems to be spreading everywhere. The BJP has not been able to grab any plum ministries in the State Government, but the RSS has now got an opportunity to spread its network. Don't be surprised if, within a year, you hear of RSS shakhas and RSS-run schools spring up in the Kashmir Valley. The saffron will go much beyond Pampore from now on.
Moving on from these mind-boggling developments to some mind-clearing ones.
A recent study by the Lucknow-based Centre for Biomedical Researches (CBMR) reveals that Urdu can save our brains. Published in a recent edition of the international journal, 'Neuroscience Letters', the study states that reading the Urdu script and Urdu couplets helps in brain development. It is a detailed report that outlines how reading Urdu couplets and reciting them helps in controlling emotions, cope with stress and even delay dementia. It is also helpful for children with learning disabilities.
This means that reading Urdu could have large implications for one's mental faculties. What's more, Urdu couplets are steeped in passing and romance, so reading them is doubly enjoyable!
I would go as far as suggesting that Urdu be introduced as one of the prime languages in our primary schools, however, I am also aware of how this sentiment will be attacked with communal propaganda. But why see Urdu as a language of the Musalmaans of this country? Let State Governments introduce it in schools as a pilot project and let every child, irrespective of religion, learn to read it. There is nothing religious about Urdu, just as there is nothing religious about any language. Urdu derives many of its words and phrases from different languages such as Hindi, Braj, Persian, Sanskrit and Arabic. In that sense, it is a connecting language – and in today's times, don't we all need that connection with each other?
Humra Quraishi is a senior political journalist based in Gurgaon. She is the author of Kashmir: The Untold Story and co-author of Simply Khushwant.
(Picture courtesy www.theguardian.com)