Enough said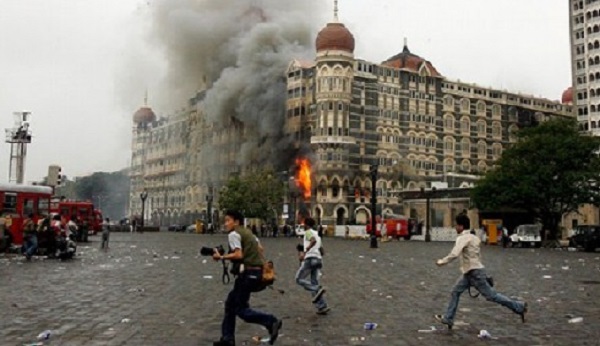 Published on July 13th, 2013
0
Two books, two important issues
Why you need to read a new book on terrorism and ten volumes on India-Pakistan relations, both released this week.
by Humra Quraishi
With terror gaining ground in the country, this book probably comes at an appropriate time. Terrorism Explained: A Graphic Account is not a typical tome on terrorism acts, but is packed with illustrative visuals and several backgrounders that serve as vital basics to understanding today's terror acts.
Authored by academic Ram Puniyani (he was with the IIT, Mumbai earlier), the book has illustrations by Sharad Sharma, founder of the World Comics Network. Terrorism Explained: A Graphic Account was launched in the capital city this week. As Ram says, "Our book deals with the theme of terrorist violence, globally and locally. It narrates some of the major events related to terrorist acts, goes on to discuss the stereotypes associated with terrorism, takes up the genesis of global terror with politics of oil, takes up Hindutva terrorism and the ideology guiding that…"
He adds, "While acts of terror have been recorded in recent history from the last several centuries, this phenomenon has come to prominence from the ghastly tragedy of 9/11, 2001. With this, the American media popularised the words 'Islamic terrorism', and worldwide, this propaganda against Islam and Muslims picked up. Al Qaeda, a product of US policies to control of oil wealth in West Asia, has been the major tormentor of people and its worst victims have been people of India and Pakistan.
"Parallel with this, the likes of Sadhvi Pragya Singh Thakur and Swami Aseemanand also came up with the goal of 'Bomb for a bomb' and for pursuing the politics of Hindu rashtra. It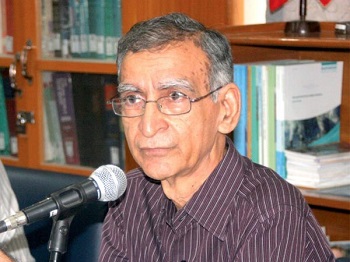 focusses on the definition of terrorism, and the genesis of Al Qaeda through indoctrination in the specially set up madrassas by America in Pakistan. The phenomenon of Osama bin Laden and his support by US is presented in the book."
The book also takes a look at the theory of 'clash of civilisation' and its fallacies. The series of blast from Nanded 2006 to the Ajmer and Malegaon blasts are also analysed. "The book demystifies the phenomenon of terror and shows that terrorism has nothing to do with religion but there are political goals behind the same," Ram says.
Another 10 volumes have just been released on Indo-Pak relations, encapsulated in India-Pakistan Relations 1947-2007. They have been put together and edited by Avtar Singh Bhasin, who has worked in the External Affairs Ministry. It was after his retirement that he published a series of volumes on India's Foreign Policy.
These 10 volumes are one of the most detailed and significant works on the subject, covering each aspect from the political relationship to defense issues, the nuclear factor, trade and financial issues, borders, minorities and evacuee property and of course, foreign  policy.
Humra Quraishi is a senior journalist based in Gurgaon. She is the author of Kashmir: The Untold Story and co-author of Simply Khushwant. 
(Pictures courtesy www.anonlineindia.com, muslimmirror.com)