Enough said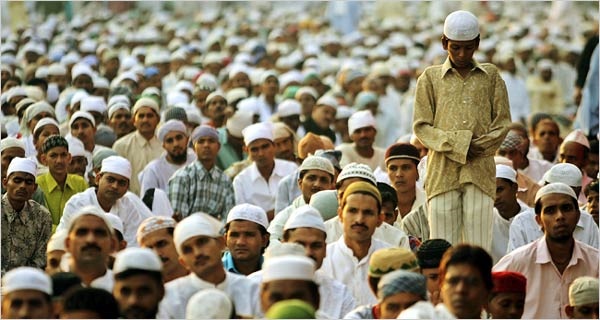 Published on May 3rd, 2014
0
Being a Muslim in today's times
A book on Muslims in South Asia and an attack on a Muslim woman bring burning issues to the fore.
by Humra Quraishi
New Delhi is currently the stage for several heated political debates, even as the summer rages on. Unlike the elections of yesteryears, however, there are less intellectual discussions on parties and their politics, and more debate along two extremes – either you are Right Wing or you are not!
This week I attended the launch of Being A Muslim In South Asia, a new book launched by the Vice President of India, Hamid Ansari. The volume, edited by Robin Jeffrey and Ronojoy Sen, published by Oxford University Press, focusses on the Muslims of the subcontinent – the 500 million Muslims who live in Pakistan, India, Bangladesh and Sri Lanka, and who constitute roughly one-third of the world's Muslims.
The book takes a look at the everyday lives and aspirations, also the challenges and struggles that Muslims face. There is a look at routine aspects of daily life, to a focus on stark ground realities. I quote this line from the book, "Too often in recent years, they have been unfairly associated with terrorism, as anyone with a Muslim name who has passed through a Western airport will attest."
Speaking at the launch was the well-known historian, Professor Mushirul Hasan (in pic on right), who spoke of the present-day political realities that Indian Muslims face, and the possible dangers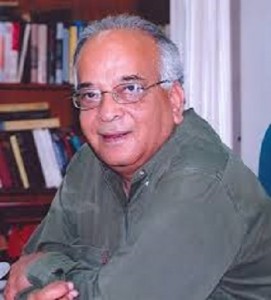 that could abound in case a Right Wing-backed Government takes centrestage. He spoke about some of those apprehensions and fears that the minority community of the country is experiencing and could face in the coming months, as the winds of change sweep the politics of the country…
Last Monday, on the afternoon of April 28, the well-known activist Shabnam Hashmi and her team were attacked in Rae Bareli when they were distributing leaflets brought out by JAVAB (Janvadi Vichar Andolan Bharat), barely 100 metres from the Gadaganj Police station. Shabnam and her associates were attacked by a gang of about 20 hoodlums who snatched all the leaflets and abused Shabnam in the most foul and sexist terms.
At the police station, Shabnam had to argue with the SHO, telling him that nobody can be stopped from exercising their right to free expression and that he had to file an FIR against the attack on her and the threats of rape and sexist abuses. The SHO did not register an FIR and did not give her a copy of her complaint.
And this is what happens every day in the country!
Humra Quraishi is a senior political journalist based in Gurgaon. She is the author of Kashmir: An Untold Story and co-author of Simply Khushwant.
(Pictures courtesy www.pakistankakhudahafiz.com and www.rina.in)