Enough said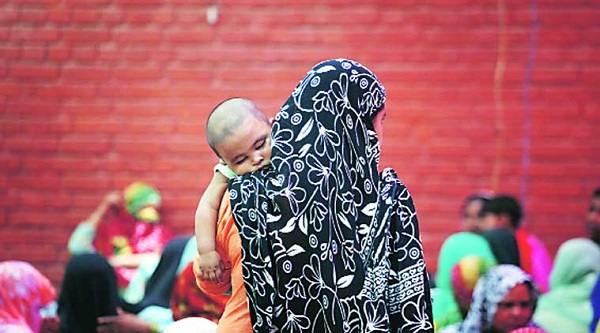 Published on June 7th, 2015
0
It happened in Atali…
The Modi Government needs to take note and action against those perpetuating the several attacks on minorities in the country.
by Humra Quraishi
I am disheartened by the continuous discrimination and displacement of Muslims in the country. The very latest in this strings of incidents was last week's violent attacks against Muslims living in Atali village in Ballabhgarh, Haryana. Though this village is located barely 20 km from the national capital, there was no end to the plight of the Muslims here, whose homes, shops and vehicles were torched by militant mobs.
No arrests have yet been made, and the affected families are sitting in the police station premises, scared of moving elsewhere. The names of the attackers have been put in the FIR, but nobody has been arrested yet. Are these attackers from the Right wing brigades and protected by the State?
The making of Atali
Muslims comprise 10 per cent population with about 600 votes and are mostly landless labourers with some being well off. Hindus comprise all castes.
They too are underprivileged, however, a significant number of them have good land holdings and are well placed. There are seven temples in the village, including a madiya (a tiny one room temple) that has large open space. About 100 feet away from the madiya stands an uncompleted mosque with erected pillars but no roof. In 2009, Hindus raised objections to the building of the mosque saying it was the Panchayat land, while Muslim said it was Waqf land. The dispute went to court.
In March 2015, the Court gave a judgment in favour of Muslims (The Hindu, May 30, 2015). As Muslims planned to start the work on the incomplete mosque, Hindus aggressively opposed the idea.
I quote Delhi-based social activist Khadeejah Farooqui and Professor VK Tripathi who visited this village. "May 25, 2015 was a nightmare for the people of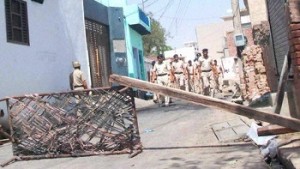 Atali, a village 12 km from Ballabgarh in Faridabad district of Haryana when sectarian violence drove 400 Muslims to Ballabgarh Police Station for shelter.
"On May 25 evening, a mob attacked the Muslims, injuring many seriously, and ransacking and burning many homes. Two hours later, police arrived and took a few hundred of Muslim men and women to Ballabgarh police station for safety…On May 30, both of us visited the area. We reached Ballabgarh police station at 1.00 pm. About 150 people from Atali were sitting under the trees and a similar number of women underneath a shamiana in sweltering heat.
"Their faces reflected pain and dejection. Some were still in hospitals. Women were particularly shocked and worried about their belongings and animals. People narrated their tales of horror but showed anxiety to return to their homes. They wanted the attackers to be arrested and a compensation to be paid. Some said that Central Government Minority Minister Najma Heptullah or her nominee visited them and promised help but nothing happened. We learnt that a meeting was being held to bring peace in the village. We talked to the police but they could not provide details of the incident.
"At 2 PM we left for Atali. We walked through the village and talked to a cross section of people. There were police men stationed all over. As we reached Tali temple, we met a group of people playing cards while many elderly people watching them and talking. We talked to them for half an hour. They said there was no court judgement on the mosque. Muslims were forcibly building a mosque on panchayat property in the vicinity of temple which they could not allow. One old man said, 'Only two poor Muslim families came in the village in 1947. We gave them shelter as workers. Then they called their relatives and settled them in the village, thus increasing their population."
We enquired how much land holdings they had. They said, "Nothing. We give them work." Some listened to our appeal for sanity and respect for working classes while most others looked indifferent.
"Wherever we went we were struck by the dominant thought that the Hindus actually believed that the village belonged to them and the Muslims must accede to their wishes. A working class man or woman has the foremost right to live in the village irrespective of his or her religion or caste. Hating them, terrorising them and killing them is deep injustice. Six days after the incident, there was still hardly any repentance in the village. Fear of survival looms large on the victims. Unless we find a solution to this mindset, Indian villages can not survive the corporate onslaught that is bent to ruin them."
Humra Quraishi is a senior political journalist based in Gurgaon. She is the author of Kashmir: The Untold Story and co-author of Simply Khushwant.         
(Pictures courtesy indianexpress.com, sikhsiyasat.net)