Enough said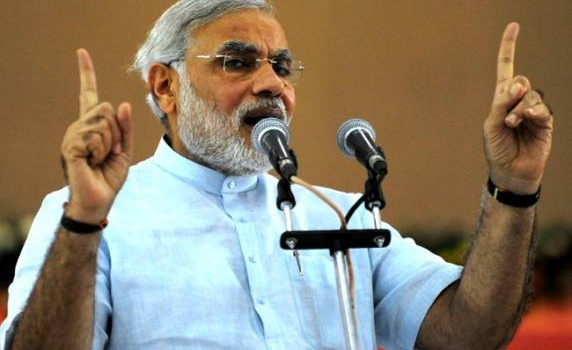 Published on November 17th, 2012
0
Did Modi really develop Gujarat?
Humra Quraishi writes on a few startling findings that point to mishandling of funds and incompetence from the Modi government.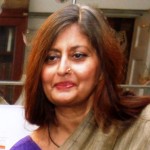 Correct me if I am wrong, but even the angrez didn't indulge in the multiple divide and rule  strategies that are being used in our country today, by those in positions of governance. No  rebellion, big or small, is being allowed to take place, as counter-punches are rapidly thrown in as hurdles. No heated discussions are taking off as the Rakhi Sawants of the world are dragged  in as distractions in all forms and sizes. Naturally, no headways are made in important cases as other skeletons tumble out…
I'm not sure who is supporting whom and why, and why not. But one thing is becoming clearer as each day passes – there seems to be a rather systematic build up to get Narendra Modi to the    centre stage, right here at the Centre. May be even a foreign hand is lending hidden support to these efforts, considering that Modi has begun to get welcoming nods from several foreign  quarters to come and visit. Obviously, no quarter, foreign or otherwise, functions without bigger vested interests in the background.
Apart from wondering what will happen to the country if Modi is brought at the Centre, I am also wondering what will happen to those who are still labouring under illusions of development that are now synonymous with Modi. As the electioneering mood picks up in Gujarat, some  hard facts are spilling out in earnest.
To quote Ahmedabad-based Jesuit, Father Cedric Prakash,  who has worked hard to unearth facts and figures related to Modi's purported development works, "Modi's talks on 'cost  of  development' deserves scrutiny. The ruling party is burdening the State Exchequer with liability of crores of rupees every day. Even through the RTI route, it is difficult to arrive at the total of wasteful expenditure. The State's debt as on 31st August 2011 was Rs 1,13,939 crore.
"As per the Report of the Directorate of Economics and Statistics for the 2011, per capita income of Gujarat is Rs 63,961, the average poverty alleviation rate for the country as a whole is 1.5 per cent per year whereas it is 1.7 per cent in case of Gujarat. The percentage of poor people in the State is 23 which, speaks volumes about the state's development model.
"Again, only 43 per cent of households get water at their doorstep in rural areas, only 16.7 per cent villagers get clean water, 67 per cent of village families do not have toilet facilities, 30 per cent villagers are faced with malarial fever in epidemic proportion, and Gujarat ranks No 14 as regards infant mortality rate. In short, after all its talks on development, Gujarat has been able to achieve a 48 per cent target as far as Human Development Indices are concerned."
Father Cedric also quotes the CAG Report on Gujarat for 2011. "In this report, there are many startling details about corruption, mal-administration, clumsy and faulty administration, improper and imprudent misuse of Government funds etc. This report was tabled in the Assembly only at the last moment and that too after intervention of the Governor. No scope was left at all for debating the report in the State assembly," he alleges. He offers these facts from the CAG report as well: funds earmarked for education of dalits were not fully spent for over three years, the Government purchased gas at higher prices and then sold it to Adani and Essar at cheaper prices, irregularities of Rs 1,100 crore are believed to have taken place in Sujalam Sufalam schemes, State's revenue deficit in the year 2008-09 was Rs 10,438 crore and Rs 15,074 crore in the year 2010-11.
Father Cedric also addresses this major finding: the Gujarat State Petroleum Company Ltd. (GSPCL) in collaboration with Canada's Global Resources Company ventured into business of drilling petroleum from the Krishna – Godavari basin. In this partnership, the Canadian Company had no share in the losses of GSPCL. Drilling in K-G Basin was a failure. Yet, the CM created a media hype by riding a helicopter to the drilling rig. Though the entire effort incurred huge loss, the Canadian company was given a 'share in profit', which never existed. "Thus, poor taxpayer of the State was looted and a foreign company was handed over a huge bounty. It is believed that in this entire process, scam of over Rs 5,000 crore had taken place. The Government, which boasts of being No. 1, has shown total lack of finance management."
By the end of the year 2000, he says, "There were 3,000 large scale industrial units. At the end of 2010, the number has increased to 9,000. Substantial amounts of government money is spent for setting up the CETP and in spite of not getting desired outcome, no care or caution is exercised in adding new and more industries. This type of industrialisation will cause huge damage to the environment to which the Government turns a Nelson's eye."
Humra Quraishi is a veteran journalist and author of Kashmir: The Untold Story and co-author of Absolute Khushwant.