Enough said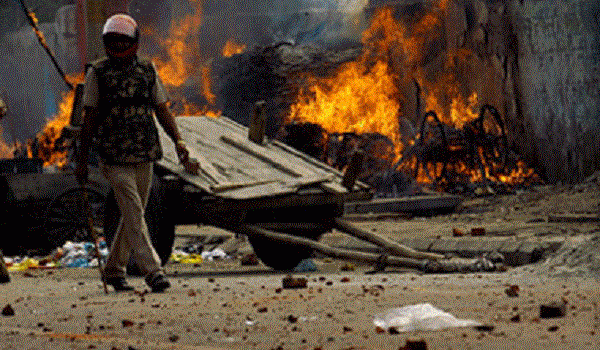 Published on November 1st, 2014
0
Why Delhi hasn't had communal clashes for years
The recent communal tensions came as a shock to one and all, given the illusion about the 'peaceful' years in between.
by Humra Quraishi
There have been no incidents of major communal violence in and around Delhi for years now, especially after the Babri Masjid demoltion. After the demolition, several Muslim-dominated areas like Seelampuri and adjoining places were affected, with large numbers of Muslim youth being rounded up by the police.
Thereafter, there haven't been any riots in Delhi, and there are some significant reasons for this. For one, a large percentage of the Muslim populations resides in its own mohallas and bastis – these include Old Delhi, Okhla, Jamia Nagar, Zakir Bagh, and West Nizamuddin. Also, they do not have the grit to speak out if any wrongdoing does take place, given the fact that they are systematically, increasingly sidelined on the political, business and education fronts. They must think it is just safer, for survival, to adopt a second-class positioning. After all, who really got punished after the communal riots in Muzaffarnagar? The victims actually lost their homes and everything else dear to them, but the culprits were later 'honoured' by the establishment.
Another disturbing truth to emerge in recent months is that several Muslim families have been made to 'exit' their ancestral villages, in several villages in and around the national capital, and in particular where there have been only a dozen or so Muslim families – which have then been persuaded to 'leave peacefully'.
Despite knowing about these undercurrents, last week's communal clashes in Delhi's Trilokpuri came as a big shock. Thinking about it later, I wondered why I was so stunned – going by how the BJP and the RSS normally stress their dominance by manufacturing riots and then pretending to control them, it was an incident that would have come sooner or later, especially with the Right Wing becoming stronger by the day. Who will the affected people complain to?
Humra Quraishi is a senior political journalist based in Gurgaon. She is the author of Kashmir: The Untold Story and co-author of Simply Khushwant.
(Picture courtesy firstpost.com)