Enough said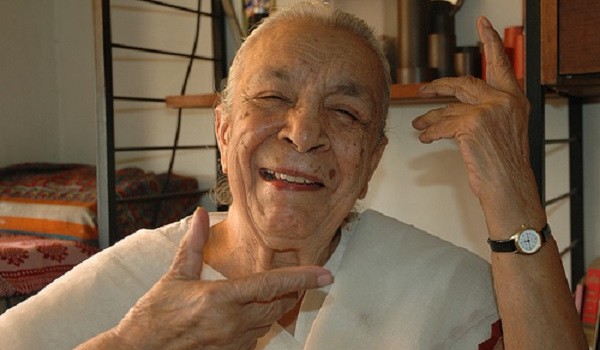 Published on July 19th, 2014
0
Dastangoi with Zohra Sehgal
Zohra Sehgal, the country's longest living actress had seen a turbulent, traumatic life, but always emerged smiling, energetic and vivacious.
by Humra Quraishi
I have very fond memories of Zohra Sehgal.
Zohra Sehgal, probably the country's longest living actress, was defined by her feisty personality, her talent, her grit and her sheer outspokenness. The legendary lady died last week, a couple of months after celebrating her 102nd birthday on April 27, 2014.
On the occasions I interacted with her, I was impressed by her spontaneity, and her disarming habit of talking about even in her personal life. What impressed me even more was that she always told these details in the dastangoi (story telling) format, chatting informally as we'd known each other for years.
She never shied away from revealing the details of the financial lows she experienced after her husband, Kamleshwar Sehgal, killed himself. His death left her and her children traumatised, and brought a highly turbulent phase to her life. At that juncture, Pandit Jawaharlal Nehru helped her and her career move on.
Thereafter, she left Bombay to reestablish herself in the UK, only to return to New Delhi a few years later. Back in India, she embarked on another long phase of work, struggle and more twists and turns in the tapestry of her life.
I've always wondered – in the age of biopics and the fact that the film industry is always looking for good subjects, why hasn't anyone made a film on the life and times of Zohra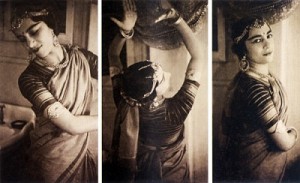 Sehgal yet?
A few years ago, in the summer of 2012, the book Zohra Sehgal: 'Fatty' was released. It is written by her daughter Kiran (former spouse of artist Jatin Das) who is an accomplished dancer, and offers a deep look at the life of Zohra Sehgal.
I quote from the forward of this book: "When someone asked me to write a book on my mother, I wondered, 'What can I write about her? She is my mother and that's it.' Most important, I am not a writer – far from it. I can only dance and nothing else! Then the seed was sown and I kept thinking about it as days went by.
"That was in 2006 – almost six years ago. My mind travelled in reverse gear to my childhood; with her, my father Kamleshwar Sehgal, and my brother Pawan, in 41 Pali Hill, Mumbai (then Bombay). What a happy family we were. Her strictness, my father's laughter, the get-togethers with the neighbours, my friends and I running all over the place, going to school and of course to Prithvi Theatre with her. My first dance lessons and training were with my mother and I learnt a lot from watching her 'dance'…
"I have written this book not as a historian or as an experienced writer but as a daughter who has been with her mother throughout her mother's ups and downs, her struggle, her tragedies and her several moods! My mother has also been a great friend to me. We've had our fights, disagreements and criticism of each other – more her than me – our jokes on ourselves and on others. It has been wonderful. On 27 April, 2012, my mother Zohra Sehgal completes a hundred years of excitement in dance, theatre, films, television and this journey we call life. She exclaims, 'I have hundred years of history in me!' Congratulations, Ammi!"
Humra Quraishi is a senior political journalist based in Gurgaon. She is the author of Kashmir: The Untold Story and co-author of Simply Khushwant.
(Pictures courtesy workdoneinphotoshop.blogspot.com, www.rediff.com)