Enough said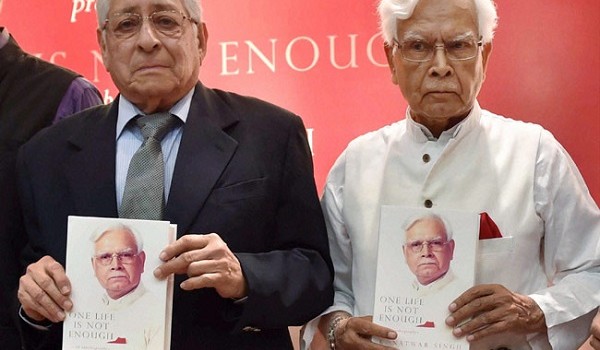 Published on August 16th, 2014
0
Books are our only pleasure
In times as turbulent as the ones we live in, only the reading habit can divert us and provide much-needed hope.
by Humra Quraishi
There is so much to write, so much to think about even as I write. I wasn't even too sure about where to begin this column – should I write about the few positives in our country, or talk instead of the destruction in West Asia?
Then I thought – I'll write on the positives. God alone knows we need to focus on the positives in these turbulent times.
This year is Mulshi Premchand's 134th birth anniversary, and there is a series of events lined up to celebrate the life and times of this writer, here in the national capital. Even as I muse over Premchand's contribution to the collective Indian psyche – he wrote endlessly on human relationships amidst an unchanging social fabric – I realise that the biggest source of happiness and positivity for us humans today, is reading.
New Delhi is witnessing at least one book launch a day, and this trend is sure to accelerate with the onset of September, when literary festivals will slowly begin. Recently, the capital was witness to the launch of two new books – a volume on Khushwant Singh to mark his 99th birthday (he would have turned 99 on August 15), and aptly titled 99. The book is a collection of his essays, stories and poems.
The other event was the launch of Srinager-based writer and academic Shahnaz Bashir, who has written his debut novel, The Half Mother. I spoke to the author (in pic on right)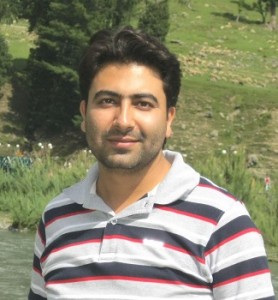 about the book and its title, and he said, "The story grew up within me. I had always been thinking of writing a small non-fiction piece on disappearances in Kashmir. I thought that every loss in Kashmir was getting lost in the general database of facts and statistics.
"The loss was, and still is, becoming dangerously normal, that, for example, if people do not die, the way they die here, it will be abnormal. That if you write the stories of the disappeared as small newspaper reports maybe a hundred times over, it would look like a normal daily report, and then this normality enters into our psyches. It seems somewhat normal that this person disappeared, that that mother is looking for her son, that a wife is going to be remarried because her husband and couldn't be found, so forth.
"And then this is my writerly politics to expand the fact as much as possible because I think that so much that is happening to us is not only unheeded but also internationally ignored. We have only statistics, you know, so I believe it is really important to expand it as much as possible and that expansion can largely be done with fiction. In fiction, you would not only write about what actually happened but you would be able to write it much better, that how it happened that happened. And that is how The Half Mother happened," he explained.
Then there was the launch of Kunwar Natwar Singh's book, One Life Is Not Enough. The autobiography was bound to create a stir. Given Singh's background as India's former External Affairs Minister and a diplomat who had interacted with the Who's Who in international politics, he obviously has had a long career in Indian politics. He was part of the Congress Government till the Volcker Controversy erupted in 2005, which led to his resignation from the Manmohan Singh cabinet. The man's writing lineage is also an interesting one – over the years, he has authored several books, such as The Legacy of Nehru, Tales From Modern India, Yours Sincerely, My China Diary, and The Magnificent Maharaja, among others.
At the launch, Natwar spoke at length about the significance of the Congress party in a secular democracy as ours. I am still pondering over this view that there is no alternative to the Congress party for this country.
Humra Quraishi is a senior political journalist based in Gurgaon. She is the author of Kashmir: The Untold Story and co-author of Simply Khushwant.
(Pictures courtesy indiatoday.intoday.in, Shahnaz Bashir)