Enough said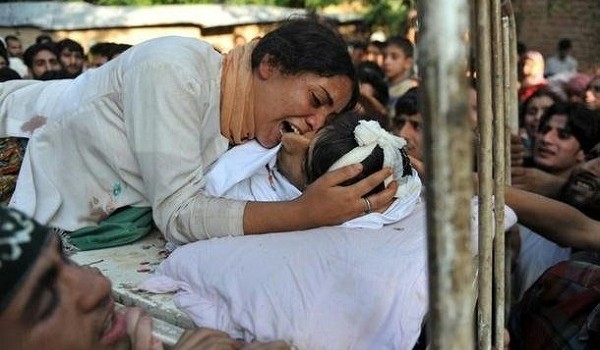 Published on November 22nd, 2014
0
Are we looking at new realities in Kashmir?
An already battered Kashmir Valley is about to set the stage for a political battleground in the days to come.
by Humra Quraishi
How many more will be shot dead in the Kashmir Valley before the powers that be decide to take some firm action? Within two days of the Macchil verdict, where five Army men were sentenced for killing civilians in a fake encounter, comes the news of yet more killings – a teenager in Kulgam and a carpenter in Handwara.
Last fortnight's killing of two young men by the Army in Chattergam is still haunting the locals. How brute and barbaric one must have to be to open fire on a car full of defenceless youths. I often wonder: would these same Army men kill commuters and car drivers in Mumbai or New Delhi if they didn't halt or brake when signalled to? How is the administration still allowing these murders done in the name of 'security' and upkeep of law and order?
Is this some new form of governance, where you demand subservience by force? After all, it is easy to implement. Plus, you can show your 'concern' later by announcing monetary compensations for the victims' families.
I wonder what lies ahead for Kashmir. In the coming days, the political rulers of the day will descend on the Valley in droves. Naturally, any normalcy in the region will be shattered by endless traffic regulations, more curfews and lockouts, and lengthy speeches that promise a lot but say nothing at all.
The Kashmir Valley was never in the grip of a communally-tainted Government, and there hasn't been a Hindu-Muslim divide as much as anyone would want us to believe. But with Fascist forces spreading all over the country, it is just a matter of time before such a divide is actively created and deepened.
And all this, while the region still limps back from the brink of hell after being ravaged by floods.
What will happen to Kashmir in the coming days, I wonder…
Humra Quraishi is a senior political journalist based in Gurgaon. She is the author of Kashmir: The Untold Story and co-author of Simply Khushwant.
(Picture courtesykashmirvoice.org. Image used for representational purpose only)