Enough said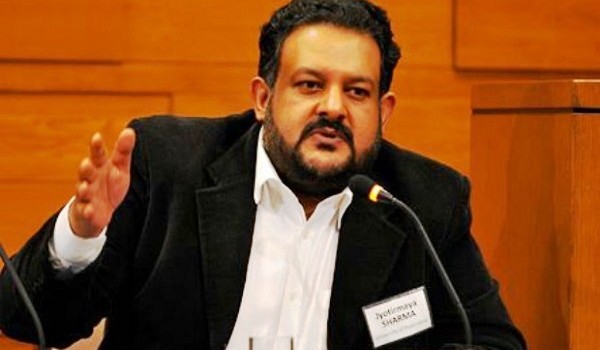 Published on June 14th, 2014
0
Another 'victim', another time
This is the story of Jyotirmaya Sharma, a professor attacked by Right Wing goons in 1993 because he 'looked Muslim'.
by Humra Quraishi
As the details of the daylight murder of the Pune-based techie Mohsin Shaikh (in pic on left) by a Right Wing brigade came in, I was reminded of another such incident that had taken place in Mumbai earlier – only it ended with the victim surviving death.
The victim, professor Jyotirmaya Sharma (in pic above), had been brutally attacked, allegedly by a group of Shiv Sainiks, simply because he 'looked like a Muslim'!
Jyotirmaya had told me about the incident on a previous occasion, but after Mohsin's killing in Pune, I got in touch with him again to know all the details. He is a well-known academic and author, the Professor of Political Science at the University of Hyderabad and has authored three books on Hindutva, the RSS and the making of a Hindu rashtra.
This is what Jyotirmaya had to say: "I had returned from London and had joined the New Delhi-based CSDS as a Research Fellow. Though the rest of my bags and suitcases had arrived, those containing my books were stuck at the shipping company's office in Mumbai. So I had to travel from Delhi to Mumbai to get them back.
"I landed in Mumbai and hired a taxi to reach the shipping company's office. It was on January 10, 1993, and riots were erupting in Mumbai. Soon, my taxi was stopped by a bunch of Shiv Sainiks. While the taxi driver fled, these goons caught hold of me – because of my beard, they thought I was a Muslim. I kept telling them my name and showing them my passport, but they kept beating me, saying my passport was fake and so was my name.
"They were so certain I was a Muslim…when I told them I could recite the Gayatri Mantra, they said even Muslims had learnt the Mantra. Finally, one of them told me to recite the Gita. I did and they let me off. By then, I was badly thrashed and my shoulder was dislocated."
He never complained to the cops, even as the city burned and a Canadian Sikh was killed on the street because somebody thought he was a Muslim. But Jyotirmaya continues to keep his beard to this day. "One can't give in," he says. One has to keep on resisting. You cannot be bullied by these Right Wing fanatics. Today they say, 'Don't look like a Muslim'. Tomorrow they will say, 'Wear only saffron robes'. Where will this end?" he asks.
I have been to Mumbai just once, in the winter of 2006. While commuting in the city, I saw several young women, many of them college students, moving about in hijabs or burqas. I asked some of them if it was okay for them to 'stand out' as Muslims. One girl, Hasina Khan, said, "I am without a veil, but my college going sister insists on wearing a hijab. She says wearing a hijab makes her feel protected…"
I also learnt that more middle class Muslim women in Mumbai wear veils and burqas. As Rehana Mubeen Khan and Safia Khatoon Abdul Khaliq told me, they cover their heads because they feel it's the way a dignified woman ought to look. "What's wrong in us showing our identity? We keep to ourselves, to our own community people. It's safer that way," they said.
Humra Quraishi is a senior political journalist based in Gurgaon. She is the author of Kashmir: The Untold Story and co-author of Simply Khushwant.
(Pictures courtesy timesofap.com, www.cbc.ca)