Cinema@100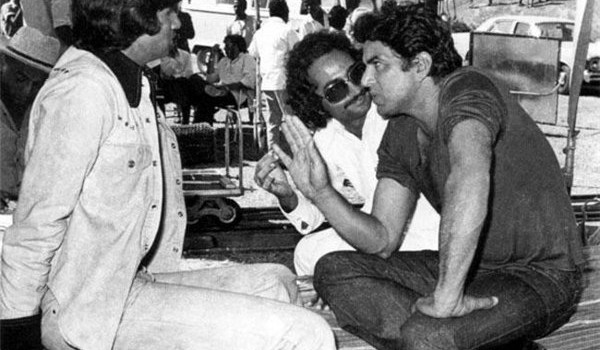 Published on June 12th, 2013
0
When Dharam paaji changed clothes on the roads
Up to the 1980s, Indian film stars would change in makeup rooms or people's homes or even in secluded woods. Vanity vans didn't exist till the late 1980s.
by Jatin Sharma
Vanity vans are an essential part of film stars' lives today. Why just film stars, even starlets shooting for music videos or ads get their own vanity van these days, depending on the production house and its budget.
Shahrukh Khan's vanity van costs almost the same as the budget for a small movie: a whopping Rs 3.5 crore. It has all the facilities that a little house can provide: an air conditioner, a refrigerator, an oven, a master bedroom, massage seats, and many more that one could never imagine were fitted inside what is, essentially, a vehicle.
Salman Khan's vanity van took about seven months to be designed and finished as it had to be customised for the Khan. His van even has a ramp that allows his car to get in and out.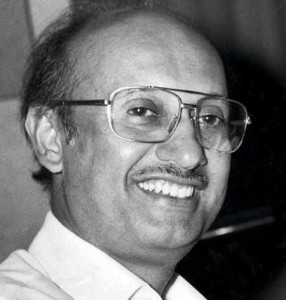 Though you'd think that vanity vans have been around forever – after all, how would one dress and put on makeup and rest in between shots, if not for a vanity van – you would be suprised to know that yesteryear megastars like Rajesh Khanna, Madhubala, Dev Anand, Raj Kapoor, Hema Malini, Dharmendra and Amitabh Bachchan spent most of their careers without a vanity van. In fact, the first vanity van came to Bollywood in the late 1980s when Manmohan Desai (in pic on left) gifted one to Amitabh Bachchan.
This information was shared by the ever-charming Dharam paaji when I interviewed him during the promotions of Yamla Pagla Deewana, in which he starred with his sons Sunny and Bobby. Dharam paaji revealed lot of things about the Hindi film industry, and one of them was interesting story about what stars and indeed, all actors, did before vanity vans became the norm in Bollywood.
I asked him, "How did the stars manage before vanity vans?"
He replied, "Whenever the shooting was in the studio, we would share makeup rooms. We would get an individual makeup room if we were that important. And whenever we used to go to shoot outdoors, we would ask the production people to form a circle and change our clothes on the roads or behind the trees, sometimes."
In the case of female actors, he said, the story was even more interesting. "They would go to people's houses in the vicinity of the shoot. And if the location was not closer to the shoot, then a four-pole tribal tent would be erected, where the actress could change. Five or six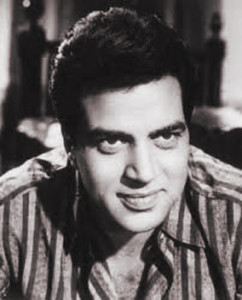 production people would provide security for her."
He added that makeup would be done on the road or in the production bus, whose actual purpose was to shift the film equipment and crew from spot to spot.
"It was Manmohan Desai, the director and producer who was a visionary. He got the first vanity van for himself as he had a back pain. (In it, he is learnt to have fit a bed, a television set and even a mirror to watch the TV even with his back to it!) And later he got the first vanity van for his star Amitabh Bachchan. All the other stars of Indian cinema then got exposed to the luxury of a vanity van, and realised they could enjoy some privacy if they had a vanity van of their own. Now, of course, everybody has one."
(Pictures courtesy pawanpipalwa.blogspot.com, www.gomolo.com, www.funrahi.com)