Cinema@100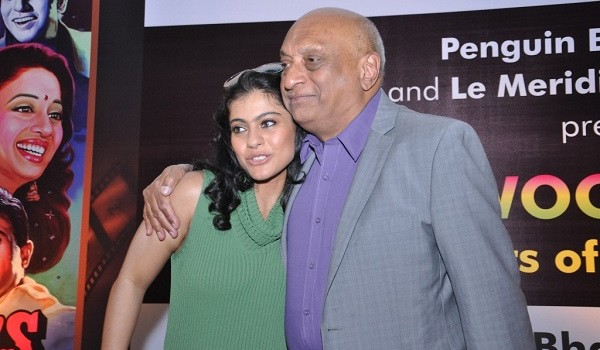 Published on August 14th, 2013
0
'There is more sleaze in Parliament than in Bollywood'
Author, lawyer and former diplomat Bhaichand Patel speaks on his fasination for Bollywood, acting in films and cinema's leading ladies.
by Humra Quraishi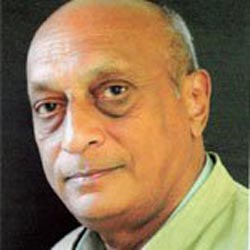 Bhaichand Patel is a Fiji national who lives in New Delhi. This former lawyer-turned-UN diplomat is today better known as an author and editor. He has edited two books – Chasing the Good Life – On Being Single and Bollywood's Top Twenty; Superstars of Indian Cinema. He had previously written a non-fiction book, Happy Hours, The Penguin Book of Cocktails and recently launched his very first novel, Mothers, Lovers and Other Strangers, which is set in Mumbai and Bollywood.
These are excerpts from an email interview:
Your home has photographs of some of the leading heroines of yesteryears. Also, a year back, you edited a volume on Bollywood. Very recently you launched your debut novel, Mothers, Lovers and Other Strangers which has Bollywood in the background. Why this fascination for the film industry?
I grew up in a small town on an island in the middle of nowhere, Fiji. The only recreation available to us as children were sports and the movies. At one time, I saw three or four films a week, both Bollywood and Hollywood. I fell in love with Madhubala at the onset of puberty. Movies have always fascinated me. I am somewhat of an authority on Hindi films made in the 1940s and 1950s. My previous book was on twenty top stars of Bollywood, beginning with KL Saigal and ending with Kareena Kapoor.
Who are your closest friends in the film industry?
I am close to the Samarth family. While I did not know Nutan, I knew her mother Shobhana Samarth and her sister, Tanuja, is a close friend. I have known Kajol from the time she was sitting in a corner doing her homework. I was touched that she (Kajol) came all the way to Delhi for a few hours to launch my last book.
Shyam Benegal, Kumar Sahani, Mani Kaul and Saaed Mirza are filmmakers of my age group. We used to hang out together in our younger days. I knew Salim Khan, father of Salman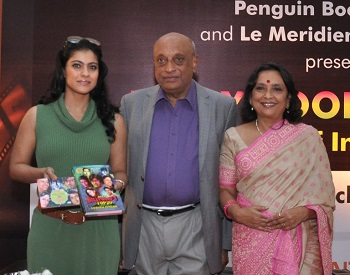 Khan, when he was a struggling young actor, fresh from Indore. Later he became a successful script writer as part of the Salim-Javed team.
I have many journalist friends in Mumbai who write on Bollywood. When I practiced law in Bombay we had people like Dilip Kumar, Dev Anand and Meena Kumari as our clients.
If you are offered a film role today, say the role of a father, would you take it?
I am so desperate to act, I am willing to dress in women's clothes and do a belly dance if a filmmaker asks me to do that to get a role. It won't happen. I can't act to save my life! The role of the heroine's father would be a godsend, especially if I get to cuddle her!
There is a dark side to the film industry. Comment.
Some of the nicest people I know work in the film industry. It is the only industry where your caste, religion or background does not matter. If you have talent as an actor, director, musician, or technician you will succeed. As an actor in a lead role it helps to have good looks. But looks alone won't take you far. If you are not talented, no amount of strong connections will help you.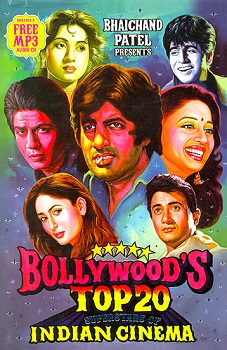 Of course there is a dark side. There is sleaze in Bollywood, like everywhere else. I don't think there is more sleaze in Bollywood than in our Parliament. There is, of course, the infamous casting couch where actors, male and female, have to sleep with someone to get a role. But most actors don't indulge in that.
While the superstars are paid crores of rupees, the vast majority in the industry are paid a pittance, sometimes not at all. It is not easy to succeed in Bollywood with so much competition from so much talent. My novel, Mothers, Lovers and Other Strangers, draws on the darker side of Bollywood.
What are your thoughts on actor Jiah Khan's suicide and Suraj Pancholi's involvement in the issue?
Jiah's tragic death is a good example of the pitfalls of the industry. She was lucky in that she got the lead role in her very first film. That too, opposite Amitabh Bachchan! Afterwards, it was downhill all the way for the poor girl. There are hundreds out there like her, hanging on for a chance to get a break and they never get it. They are sometimes too ashamed to return to the small towns they came from. They often end up in pathetic situations. Sometimes it ends even more tragically, as was the case with Jiah. We only look at the leading lady in the front, and forget about the boys and girls behind her in the chorus. Sometimes I wonder what kind of lives they live, how much they earn.
I think it is unfair to blame Suraj Pancholi for what happened to Jiah. He was nowhere near her when she killed herself. Of course they broke up and she must have been emotionally upset. It happens all the time in relationships. Did Suraj have any inkling that she would commit suicide? Did he instigate her to commit suicide? Why blame him for something she did on her own free will? If she could not cope with a broken relationship why blame him?
(Pictures courtesy Bhaichand Patel, victoriamixon.com, www.exoticindiaart.com)