Cinema@100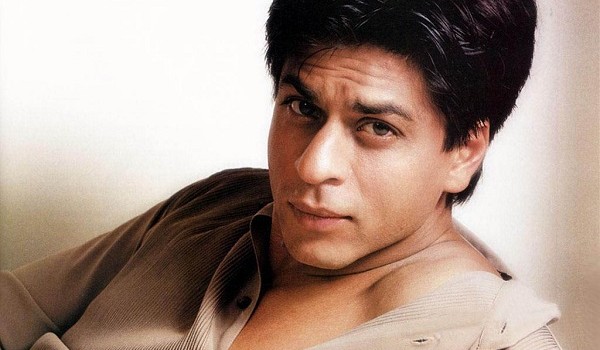 Published on June 5th, 2013
0
The secret world of Shahrukh Khan
One of Hindi cinema's megastars has unfulfilled dreams – impossible as it sounds – and they involve guitars and women.
by Jatin Sharma
While producing a show for UTV Stars, Live My Life, I was meeting people close to Bollywood superstar Shahrukh Khan to get some insights into his life. We were looking to get a glimpse of this Khan's life away from the arc lights. Does he do normal things like the rest of us? What does he do to unwind? What makes him laugh?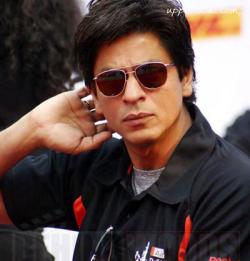 Most importantly, what does one of Hindi film industry's most powerful men dream of? We were trying to get all this and more.
After the work wrapped up, in my head, I started calling SRK 'Dream Khan'. There is something about this star that is different and enchanting.
Those who know him say that his habits and preferences are like that of a child. But he deals with situations like a master. He is disarmingly honest, and he has a wicked sense of humour that catches you off-guard. Proud of his Delhi origins, he is equally at home in Mumbai. And on the subject of home, what we learnt during the shoot was that one could catch this Khan at his honest best in his home surroundings.
We shot a volley of questions at him, he retorted with several smart answers.
Phone disturbing you? Keep it in the bathroom! 
The first thing we understood about him was that he is a family man in the real sense of the term. He would shoot till late at night, sometimes pull an all-nighter, but he would still be up early to drop the kids off at school if they had an examination. He loves spending time with his family so much, that to avoid distractions, he is known to keep his mobile phone in the bathroom! It's weird to some people, but it helps him
not check on his phone all the time.
Sleep-walking with fairies
Another thing we learnt about him was that he won't get into his night clothes till they are perfectly ironed. Yes, he sleeps in crisply-ironed clothes. Apart from this, he liberally douses himself with perfume before going to bed. Reason? He feels that if the fairies come to him while he sleeps, he should smell nice.
Dreams unlimited
When I asked him what his real dreams were, dreams that kept ticking away in his waking thoughts, he confessed to a few things. "I want a jeep like the one in the song 'Mere sapnon ki rani' from the film Aradhana." And then he said, "My dream is to learn to play the guitar." This Khan has strummed the guitar and charmed several of his leading ladies in his films, but in real life, he doesn't know the first thing about playing the instrument. He added that his dream for several years was to learn to play the guitar, and then find women and children (not men) and play for them. "I would just need fuel for my jeep and I would go all over the place playing my guitar for them."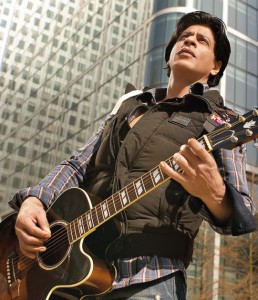 Another dream, he said, was to have a lot of public toilets for women. "I think sanitation for women is grossly overlooked in our country. I want to correct this. And if I can combine two dreams – I would play the guitar outside women's toilets!"
Endorsing Videocon
"As a child, I wanted to watch the football World Cup (he used to be an avid footballer himself). My mother bought the first TV in our house; it was a Videocon TV set. I would watch the World Cup while pressing her feet. So the brand is very special for me."
His other home in Bandra
Not many people know that he owns a penthouse on Carter Road in Bandra, with stunning all-round views of the sea. He told me a story about this house. "It's a lovely house, and you can see the sea from all its windows. It's a stunning place. When my mother-in-law first visited us, she looked at the views and said, 'What's this?'
Very humbly I replied, 'Yeh mera ghar hai (This is my house).'
'Yeh ghar hai? Yeh toh jahaaz hai! (You call this a house? It's a ship!)' she said. I resolved to move Gauri to a house that would remove all misgivings from her mother's mind." And he later bought Mannat.
(Pictures courtesy bestfwallpapers.blogspot.com, donshahrukhkhan.blogspot.com, www.koimoi.com, www.upperstall.com)