Cinema@100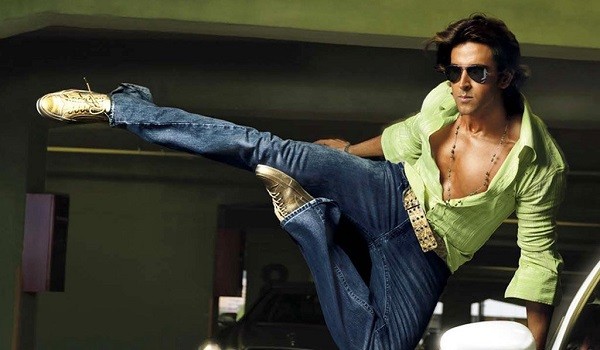 Published on May 31st, 2013
1
The boy who couldn't dance
Everybody on the sets, including Hrithik Roshan, thought he couldn't dance at all. Guess who turned that idea upside down?
by Jatin Sharma
We all have our insecurities. Hrithik Roshan, the man now synonymous with breathtaking dance moves, had his own insecurities, too – he couldn't dance!
From the age of 9 or 10, Hrithik Roshan believed that all the fathers in the world are actors. "I thought every person grows up and becomes an actor," he says. "My father was one, everyone around me was one. I thought this was something you did, that you didn't have a choice."
But as he grew up, his dreams of becoming an actor were also supplemented with the long hours he put in helping his father, Rakesh Roshan, as an assistant on his shoots. He assisted during Karan Arjun and other films. Then, quite literally, a shower changed his life.
"My father's best ideas have come to him while he was having a bath," Hrithik laughs. "He was once having a shower. He was suddenly very excited and started talking about the central idea of Kaho Naa Pyaar Hai. I was hooked, but I said, 'Shahrukh, Salman and others have done these things before. Why would they do it again?"
"And he said, 'They won't. But you will.' And he gave me exactly two months to get ready for the role."
Training days
Though he prepared meticulously for the role, he says he felt the pressure so much that he couldn't sleep the night before the first shoot. "I got up and listened to music on my walkman till I calmed down," he remembers.
He was soon to become known as a dancing sensation second only to the legendary Michael Jackson, but his first dance shoot made it clear to everyone – including Hrithik – that he had two left feet. "The first song we shot for Kaho Naa Pyaar Hai was 'Pyaar ki kashti mein' and Farah Khan was furious with me for not getting it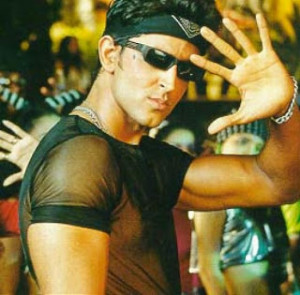 right. Everybody thought dancing and Hrithik were two separate things," he chuckles.
Horribly embarassed, Hrithik took Rishi, the assistant on the shoot, aside and practiced one dance step for about an hour. Then he came back and gave the shot. Suddenly, there was silence on the sets. "Then they all started laughing because they thought I was playing a prank on them earlier. Somebody even said, 'Humko ulloo bana rahe the, ki aap naach nahin sakte!'"
Hrithik just nodded and the shoot continued. "I figured at that moment that dance did not come naturally to me, but it was something I could do if I worked very hard on it," he reasons. Even today, he is known to rehearse a single step for about an hour or two and does not let the camera roll till he feels he is ready.
He still grins at the memory of how he was compared to Michael Jackson for his dancing after Kaho Naa Pyaar Hai became a blockbuster. "When I first read the news in a newspaper, I remember, Suzanne (his wife) and I were laughing!"
Jatin Sharma works in radio. 
(Pictures courtesy mvmsit.blogspot.com, www.myindia.raafatrola.com, www.suvarnaa.net)