Cinema@100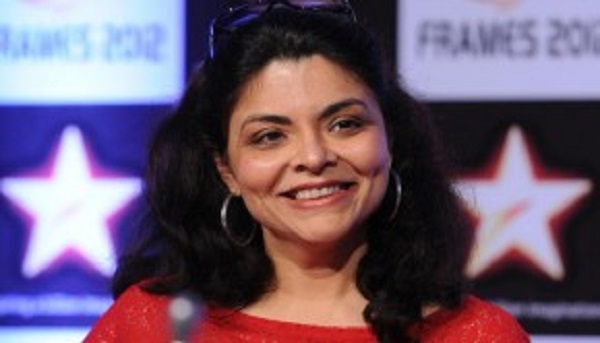 Published on September 6th, 2013
0
"Storytelling can't only be about men"
Scriptwriter Shibani Bathija speaks about women being under-represented in the film industry, and why they should be taken note of.
by Salil Jayakar
As an ex-journalist who largely covered the Entertainment (films, fashion, Bollywood, society/ Page 3) beat for several years, I've had my share of so-called stars throwing tantrums and the Page 3 regulars doing their best to be featured. So, it came as a surprise when a well known Page 3 regular (who once politely reminded me that he was a businessman first) called and asked if I'd be interested in meeting, and featuring Shibani Bathija.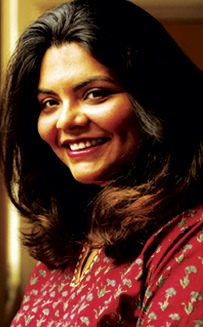 Of course, I said yes. Shibani was then, in a sense, the hottest new kid on the block who had two back-to-back releases with two of India's biggest production houses – Yash Raj Films and Dharma – no mean feat for a scriptwriter, and a woman at that. Shibani's debut film Fanaa – the Aamir Khan-Kajol starrer – released in May 2006 was already a success. Karan Johar's Kabhi Alvida Na Kehna (KANK) released in July and was a critical and commercial success as well. But her biggest hit was the Shah Rukh Khan-Kajol starrer My Name Is Khan (MNIK) in 2010 that broke several box-office records both in India and abroad.
I first met Shibani right after Fanaa released, at Worli, Mumbai (she was writing/working from a friend's flat, if I remember correctly) and spoke to her at length about her "beginner's luck." Said Shibani, "I grew up in South Mumbai and I guess I was sort of running away from Hindi cinema but life has come full circle for me. When you write for cinema, you have to have lived life a bit and learnt a few lessons as well. I've come to it when I was ready." When I met her next in 2010, a few months after MNIK released, she was "elated" yet "reflective."
Fast forward to the present day and Shibani admits that while "Dharma is like home", scripting a story for Bollywood is no easy task. She prefers to write complex stories as compared to the easy breezy ones. "Frankly, in most films, if 'prettiness' was not required as a relief most would do without a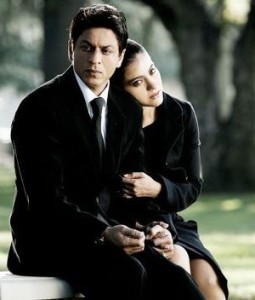 heroine!" she states. Yet, she has been fortunate to mostly work with producers and directors that are quite gender-neutral when it comes to writers. She admits that there certainly is a great under-representation of women technicians in general.
While strong roles for women are occasional, their portrayal has remained much the same. And not enough stories are being told from a woman's point of view. "The portrayal of women as characters of importance and substance has decreased in proportion to the increase of violence and violent interpretations of angst in our cinema. Everything else is a domino effect from that. Even the change of sexualisation from sensual to lusty follows that same trajectory," contends Shibani.
Why focus on women?
But there is hope, yet. In recent years, Hindi cinema has witnessed the rise of several women – from script and dialogue writers to editors and directors – who are constantly raising the bar and holding their own in a largely male bastion. Shibani picks some of her favourites: "There are several and I am sure I am missing a few here but Juhi Chaturvedi's sparkling dialogue in Vicky Donor, Zoya Akhtar and Farah Khan for being clear sighted and true to their beliefs in their films, Deepa Bhatia (documentaries and editing) and PS Bharati (all of Rakeysh Mehra's films) come to mind. My favourite off late has hands down been Gauri Shinde's English Vinglish, both from the writing and directing point of view!"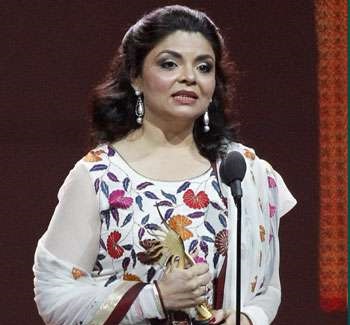 Shibani stresses that it is important for women in films to have a body of work instead of just one-offs that will be remembered. "I have particularly enjoyed Sai Paranjape's work and Aparna Sen's as well. Mira Nair and Deepa Mehta in the English language. Mostly because they have managed bodies of work. We might like some films more than others, but how many women have managed to consistently make their voices heard?" she asks.
As Indian cinema celebrates its centenary year, Shibani hopes that women are seen and heard more, not only as actors but also as producers and directors, scriptwriters and technicians who continue to tell stories that have not been told before. "I hope that we, as an industry, don't forget that our forte is story telling and telling a good story can't only be about a man. No man is an island and women aren't set dressing. There will be greater success for all if more well-rounded and innovative stories can be told," she sums up.
(Pictures courtesy www.firstpost.com, www.hindustantimes.com, www.sfsu.edu)