Cinema@100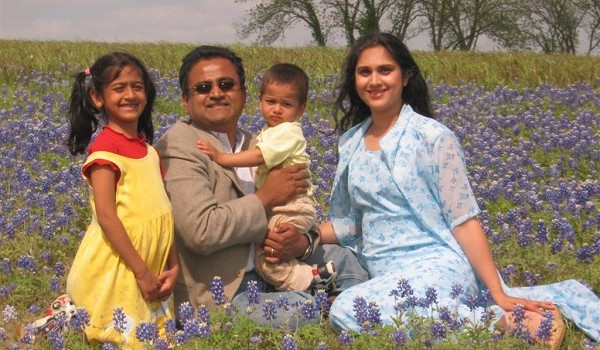 Published on August 2nd, 2013
0
"I stick out like a sore thumb"
Where is Meenakshi Seshadri today? This old interview with the dancer-actress makes us want to see her on screen again.
by Humra Quraishi
I had met Meenakshi Seshadri in 1990 in New Delhi, when she was here for an Odissi dance performance hosted by the Indian Cultural Society. What I still remember about her was her demeanour – she was poised, a bit self-conscious, and at times, a little nervous.
She was an accomplished dancer, a competent actress, and – not many know of this – a former Miss India (crowned in 1980). Her last Hindi film was the Sunny Deol starrer Ghatak in 1996, but to this day, she is remembered the most for her portrayal of the character Damini in the film by the same name. A couple of years later, she married a banker and settled in Texas, USA.
When I met her in 1990, she had sat flanked by two women. She referred to both of them as her gurus. "One is my mother, who taught me Bharatnatyam, and the other is my Kathak guru," she had said, introducing them to me.
Throughout that interview, whatever the nature of the query, she would try and bring the conversation back to dance. She said things like, "For me, Odissi is synonymous with the Indian woman," and spoken of her ambitious dance project, "It might sound too ambitious, but I would love to combine all four dance forms – Bharatnatyam, Kathak, Kuchipudi and Odissi. I have been told that it's not possible for an individual to perform all the four styles together, but I want to prove that it's possible." She continued, "Also, I want to be the master of dance and choreography and acting and music. I am sharing all this openly because I believe that if you put down your goals and share them, they become concrete plans."
Excerpts from the interview:
If you plan to do all this with various dance forms, then wouldn't you have quit films and acting?
I can't leave acting at this stage. I have done a lot of running around trees and now I have started getting serious roles. Also, films have never really come in the way of my dance.
How can a dedicated artiste, who talks of pure classical dance forms, concentrate in the commercial filmi setup?
I know the film industry is very, very commercial. I also know that pure classical dance forms cannot survive in the film world, because films are a khichdi of various things reaching out to a big audience. But my dance is not affected by films. For me, my dance and my films are two totally separate spheres.
A mother's role, in connection with an upcoming actress daughter, is in the news for being controversial. Your mother is also constantly with you?
I feel a mother plays a very constructive and an important role. My mother is my friend, my guru and she handles everything for me.
Doesn't her constant presence hamper your privacy?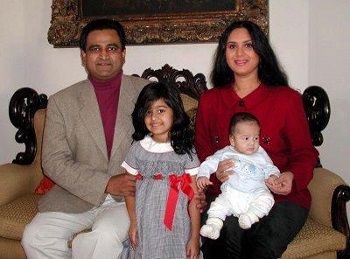 If you have a weakness, only then you crib (about privacy)!
So it means you have no weakness?
I don't know my weakness.
Surely you have one or not more weaknesses?
Actually, some friends do tell me my weaknesses.
What are they?
If I'm smart, I wouldn't tell them to you. And I am smart, so I wouldn't talk about them but try and improve on them.
When we watch films of the past and compare them to today's films, don't you feel that our present-day actresses cut a sorry figure?
Not really. Today we have good talent, but we lack good writers and good directors.
What is your opinion on the rising levels of rivalries, jealousies, cut-throat completion amongst film stars?
In showbiz, you can't be very normal.
What about you?
In all this, I stick out like a sore thumb because I am different.
Meenakshi Sheshadri opened her dream dance school in 2008, in Dallas, where she lives with her husband Harish Mysore and her two children. 
(Pictures courtesy www.merepix.com, www.pinkvilla.com, www.listal.com)