Cinema@100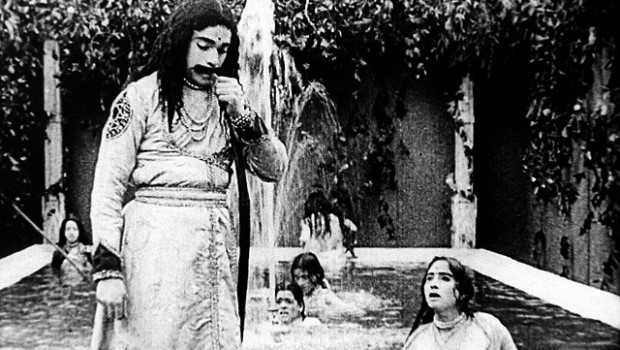 Published on June 28th, 2013
0
Hundred years in three days
Rare Indian films will be screened in their original format at Films Division, Mumbai, starting today to Sunday, June 30. Be there if you love Indian cinema.
by Medha Kulkarni
Who doesn't love our movies, right?
And some of our films have been the highest of successes riding on the fact that they were daring experiments. While some tanked, or were appreciated years later, most were recognised and hailed for their genius.
If you revel in experimentation and love the movies, you should head to Films Division today for a three-day retrospective of Indian Cinema. The event is titled 'Hundred Years of Experimentation (1913-2013)' and will be conducted by film scholar and anthropologist Ashish Avikunthak along with documentary film maker Pankaj Rishi. The duo will attempt to add a historical perspective to the contemporary debate to celebrate a 100 years of Indian cinema.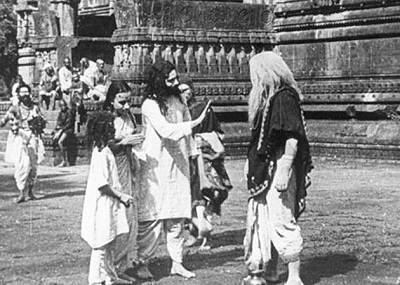 Works that are "not driven by the desire to just produce an aesthetic artifact but rather to create a discursive field," have been specifically chosen by the two film experts. According to the press release for the event, "The films challenge modernity by opening up a conversation with Indian history, tradition, culture and religion."
Several films categorised under various heads will be showcased. It starts with Dadasaheb Phalke's 1913 silent mythological Raja Harishchandra under the heading 'Experiments with Gods' and was chosen since the film effectively catapulted "modernity and tradition into a cinema of religiosity – a dominant form of cinema of the silent era."
The second category 'Experiment in the state' will showcase films produced by S Sukhdev and Tyeb Mehta. 'Experiment in the school' will showcase the works of Ritwik Ghatak and his students at Film and Television Institute of India (FTII) which include diploma films by Kuntal Bhogilal, Rajan Khosa and Satyajit Ray.
Alongside these, documentary films by the likes of Pallavi Paul and SNS Sastry and short films by Ashim Ahluwalia, Natasha Mendonca and animation (co-curated by Nina Sabnani) will also be screened. Mortimer Chatterjee of Chatterjee and Lal will co-curate the section on video and installation featured in contemporary art galleries over the past 10 years and which includes works by artists Nikhil Chopra, Hetain Patel, Sahej Rahal, Nalini Malani, and Kiran Subbaiah.
The festival is on from today, June 28 to Sunday, June 30. It will close with a round table discussion between the curators and film makers.
Entry is free. Head to RR Theatre, Films Division, Peddar Road, Mumbai. 
(Pictures courtesy dearcinema.com)