Cinema@100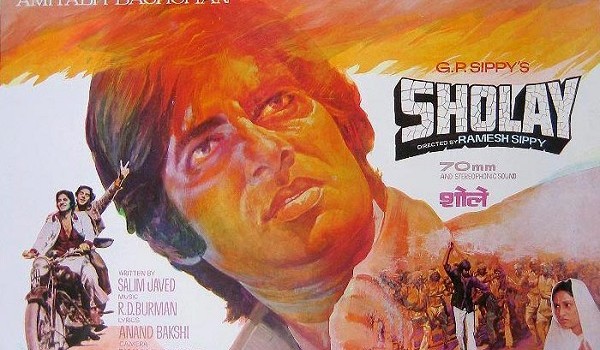 Published on June 26th, 2013
0
For 'poster'ity's sake
Nobody makes posters now – with film publicity employing slick special effects and promotion, poster-makers are lost to film history.
by The Editors | editor@themetrognome.in
How do you learn of a new film's release? For a few years now, the Indian film industry has woken up to the phenomenon of heavy marketing and advertising budgets, and stills from the film start doing the rounds of newspapers and websites before the film actually hits the screens. We're inundated by 'news' snippets about the film's cast and crew, there are sudden outbreaks of romantic liaisons (or bitter breakups) while the publicity is on, and huge hoardings declare the film's arrival all over the city.
Today, filmmakers would be silly to bank on merely displaying film posters to get the job done.
In simpler times, film posters were the soul of the film. The Hindi film industry, especially, boasted of a parallel film poster-making industry, which in turn, boasted of a bevy of skilled artists and painters who drew the dreams of millions on giant canvasses. The posters were often detailed, some depicting key scenes from the film, and comprised the film's star billing, its director and musician, and of course, the producer. Often, one marked a lack of likeness between the faces on the poster and the actual face that inspired the painting, but with all their glitches, film posters were the audience's first and sometimes, only glimpse of the film that was to come.
We don't make film posters like those any more. Naturally, several artists' brushes had to be packed away as film posters began to comprise actual photographs. The poster-painting industry closed down, the displaying of a new film acquired different dimensions.
And since such film posters are not being made today, we thought we should put together 25 of the Hindi film industry's iconic films in traditional poster form. Happy viewing!
(Pictures courtesy http://www.aainaism.com, sekhareeyam.blogspot.com, asiaobscura.com, downloadsongsindian.blogspot.com, bombaymann2.blogspot.com, ilovebollywoodmovies.wordpress.com, movies.rediff.com, www.4to40.com, rit-artworld.blogspot.com, mrandmrs55.com, mrandmrs55.com, en.wikipedia.org, videshisutra.wordpress.com, www.lassco.co.uk, www.maxwell.syr.edu, www.moviesonyouku.com)