Cinema@100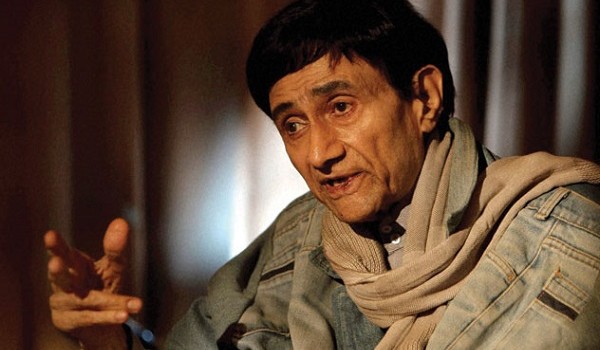 Published on September 13th, 2013
0
An encounter with Dev sahab
Salil Jayakar recounts a meeting with the legendary filmmaker and actor, and remembers coming away humbled by the late star.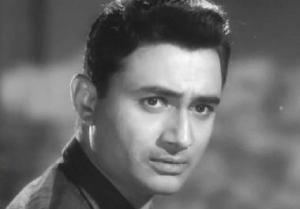 In a career that spanned well over six decades – from 1946 till 2011 – Dharam Dev Pishorimal Anand wore many hats as actor, producer and director. Known by his screen name Dev Anand to millions of fans worldwide, the evergreen original chocolate-boy hero of the Hindi film industry lived a long and active life. While he continued to act and direct right up to his death, fans would best like to remember his earlier films well into the 1980s. Barring the Aamir Khan starrer Awwal Number in 1990, the rest were easily forgettable, to say the least.
In those early years as a journalist, I had met Dev Anand a couple of times at press conferences. Already into his 80s by then, he was still a bundle of enthusiasm and energy, always smiling and always happy to talk. I can't honestly say I was a Dev Anand fan boy but there was something endearing about him…I have a vague memory of Dev Anand at the Gateway of India, celebrating his birthday and his new film surrounded by visibly enthusiastic fans (some middle-aged aunties too) and I sensed his love for them. And theirs for him.
But this is not a much delayed review of his life and films. As always, I digress.
In the second half of 2007, I was still a journalist, working with a leading English news channel. It was then that I had my most personal encounter with the legendary Dev Anand. His autobiography Romancing With Life was due to be released shortly and I was fortunate enough to get a one-on-one with him at his studio-office in Bandra, Mumbai.
Quite frankly, I didn't know what to expect from this interview. His tell-all tome promised to ruffle feathers and was meant to shock and be scandalous. He wouldn't have it any other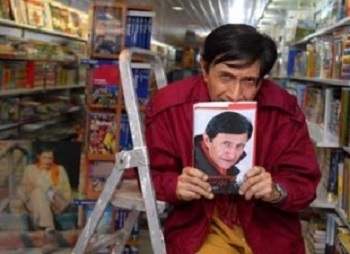 way. "I've lived my life in the public eye, I have nothing to hide!" he declared. And indeed, he had nothing to hide. Everyone knew of his romances but it was an another thing to read about them in detail. I had done my cursory research on his romances but I wasn't quite sure I wanted to ask him about them…
As I made my way to the room in which I was to interview Dev sahab, I was immediately struck by the disrepair all around. Almost every corner and every inch of the room was piled with files, papers and knick knacks well past their due date. Here was a man who refused to let go. He lived as much in the past as he did in the present. No wonder then, that he was 'evergreen'.
Dev Anand, still very much the star, walked in a few minutes later while my colleague and I were setting up the lights and camera in one corner of the room. "I'm sorry," he said, "the calls don't stop and I have to speak to all of them." No, I did not think he looked youthful. His dyed jet-black hair and wrinkles told another story.
"Wahan pe karoge?"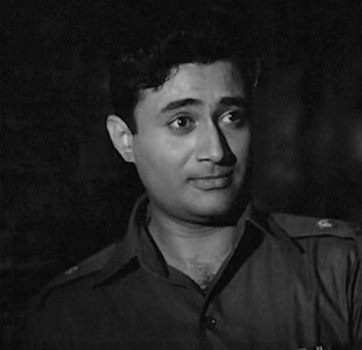 "Yes," I said and explained, "I like the shadow and light effect of that lamp and it'd be a great backdrop if you sit in front of it." And then I kicked myself in my head. Here I was explaining lights and camera angles to one of India's biggest stars and filmmakers. My colleague looked at me as he set the camera and rolled his eyes.
I expected him to say something; make us change our setup but he didn't. "You people get younger by the day. The rest are too busy these days to meet me," he said in obvious reference to senior journalists who perhaps had little or no time for an ageing star. But it didn't seem like a grouse or complaint. "I like your hair, maybe I should try that look in my film." I had a mini mo; he was making Chargesheet. I didn't know what to say.
Over the next 30 minutes or so, he spoke excitedly about his autobiography; even had plans to write another one! The PM was going to launch it in Delhi and then there was a star-studded affair in Mumbai. "I've called everyone. Hema said she'll come, so will Zeenat," he proclaimed. Dev sahab was at his camera friendly, witty best as he indulged a young journalist. No starry tantrums, no nothing. I remember doing about two or three takes to get just my opening piece right. He sat patiently through it all. Hell, I was nervous!
Dev Anand taught me a life lesson that day. I'm still learning, though. Romancing with life, gaata raha tera dil…
(Pictures courtesy www.madaboutmoviez.com, www.siliconeer.com, www.metromasti.com)