Campaign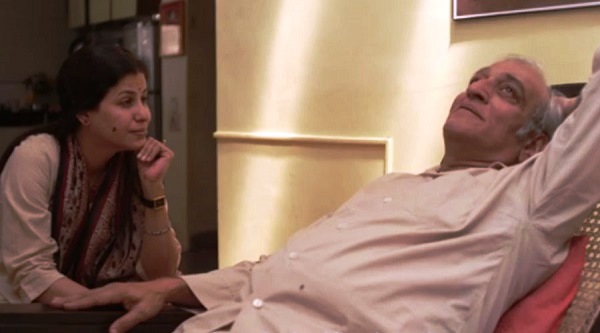 Published on September 2nd, 2014
0
Watch: 'Astu – So Be It'
A Marathi film with English subtitles, it deals with the grim issues of Alzheimer's, memory loss and lack of identity.
by The Editors | editor@themetrognome.in
As part of our ongoing campaign to observe all of September 2014 as the Alzheimer's Awareness Month, we are glad to feature this film screening that will take place tonight at the NCPA.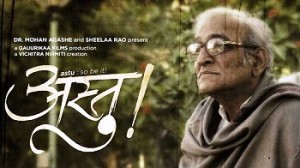 The film, Astu, is a Marathi film with English subtitles. It tells the story of Mr Shastri, or Appa, a retired Sanskrit professor, who suffers from Alzheimer's, and who goes missing while travelling with his daughter. His daughter, Ira, and her doctor husband Madhav, are trying to cope with Appa's decaying memory. When he disappears, Ira is a in panic and trapped in the chain of Appa's memory, while Appa is living his day moment-to-moment with a tramp couple Anta and Channama and their elephant Laxmi. How will the two parallel tracks meet?
Featuring a critically-acclaimed performance by Dr Mohan Agashe and supported by actors Iravati Harshe, Milind Soman and Amruta Subhash, the film is directed by the award-winning director duo Sumitra Bhave and Sunil Sukhtankar.
Head to the NCPA this evening at 6.30 pm. Admission is on a first-come-first-served basis. NCPA members will get preferential seating till 6.20 pm.
The Metrognome is observing an Alzheimer's Awareness Month all through September 2014. World Alzheimer's Day is on September 21 every year. If you have Alzheimer's related anecdotes, tips, events or general observations to share, write to editor@themetrognome.in and we will publish your views in this space.
(Pictures courtesy www.iffk.in, entertainmentsandhira.wordpress.com)