Campaign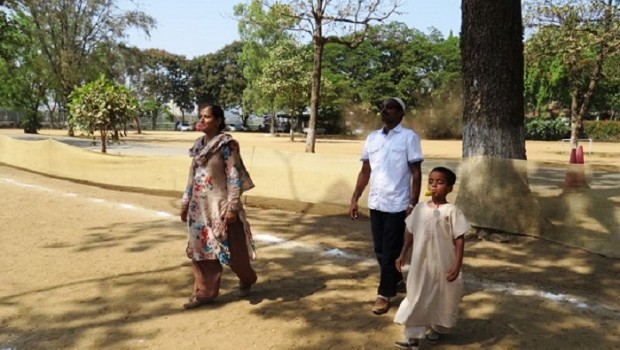 Published on May 27th, 2014
0
'Come out and Play' is eagerly anticipated
The Metrognome's flagship event in Mumbai is seeing some good media coverage and increasing public interest. Do join the fun!
by The Editors | editor@themetrognome.in
The Metrognome's first major event in Mumbai, 'Come out and Play' is seeing a lot of interest among Mumbaikars. Registrations are on in full swing – in the first week since registrations opened, over 100 people signed up!
'Come out and Play' is set to be Mumbai's first family games event that is aimed at both recreation and awareness – Mumbai is fast losing its open spaces to either encroachment or to private entities via the BMC's contentious Caretaker Policy. In the light of this, Mumbaikars need to keep the remaining open spaces reasonably occupied at all times, and the best way to do this is by playing on the city's open grounds.
To this end, and to kickstart a sustained campaign for the city's open spaces in fun ways, The Metrognome and I-deators Events are jointly hosting a fun day of games where entire families will step out of their homes to play the games of our childhood – lagori, langdi and sack race, among others.
Says Samina Akhtar, who has signed up with her family (in pic above, practicing for 'Lemon and spoon race') of 22 for the event on June 1, 2014, "I am thrilled at the idea of getting the chance to play all the galli games of my childhood – it has been years since I played langdi or lemon-and-spoon race. More than the children in my family, all of us adults are extremely excited and are waiting eagerly for June 1."
Interestingly, the concept of 'family' has been redefined for us during the registration process – several singletons have signed up with their friends. However, people continue to respond warmly to the idea that they can have a fun family outing at Mahalaxmi Racecourse, for free, while reliving their own childhood.
You and your family are warmly invited to be a part of 'Come out and Play 2014', Mumbai's first family games event at Mahalaxmi Racecourse, June 1, 2014, 9 am onward. Register for free at comeoutandplay2014@gmail.com. Hurry! 
(Picture courtesy Urvashi Seth Ranga)