Campaign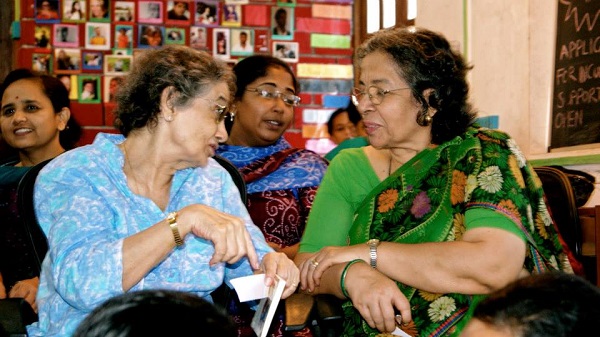 Published on September 25th, 2013
0
City hosts three dementia seminars
Dementia and Alzheimer's awareness seminars at three places in the city reached out to several relevant stakeholders. A pitch report.
by The Editors | editor@themetrognome.in
The Mumbai-based social enterprise, Echoing Healthy Aging (EHA) organised seminars on dementia and Alzheimer's at venues in South Mumbai, Mulund and Bandra last week. The seminars, titled 'Dementia Sense' were held to coincide with September 21, World Alzheimer's Day.
The seminars got a very good response from participants and especially from stakeholders such as nursing schools, caregivers, family members of dementia sufferers, occupation therapists, matrons and nursing tutors, among others.
A senior nurse from Bhakti Vedant Hospital said, "As a nurse, very often I come across old patient [suffering] with Alzheimer's. I always found it difficult to understand their behaviour. This seminar helped me understand the point of view of the person with dementia and the five golden rules given in the seminar will definitely help me to work more efficiently in caring for patients with dementia."
Added a senior lecturer from Sion Hospital's nursing school, "It is time for us to change our attitudes towards this chronic disease 'dementia', and support families of people living with dementia. I hope more such seminars are conducted more often, and they will make people realise that people living with dementia too can have a good quality of life."
'I had to put variety of locks on my front door,so that my husband diagnosed with severe dementia, doesn't go out of house and forget his way back home. But this caused more agitation and aggression in him. This seminar gave me tips to solve this problem and they are simple and easy to implement. It will also give my husband a sense of independence and at the same time, I can keep him safe," explained a family caregiver of a person suffering from dementia.
See a few pictures from the event:
(Pictures courtesy EHA)