Trends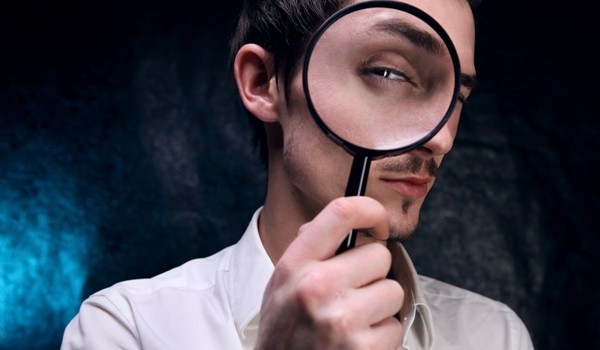 Published on May 2nd, 2013
0
Your office could be checking you out
Companies have started verifying employees' credentials in the wake of several crimes –  existing employees are included in the checks.
by The Editors | editor@themetrognome.in
The recent spurt of crimes, both economic offenses or otherwise, is spurring several companies to quietly check out the antecedents of those in their employment. And it's not just the ones that companies are hoping to employ that are being given the once-over, a lot of companies are conducting background checks on those working for them already.
Details such as education, residence and personal information are being cross-verified to see if employees have given wrong data on any of these counts. Any misinformation is a potential red flag – companies then probe if the person has a past criminal record.
Employee verification is a routine practice among corporations in the West. Our country has only recently woken up to the threat that a 'wrong' employee can pose to the company, in the wake of several crimes being committed by supposedly 'suitable' individuals.
A recent survey by the Associated Chamber of Commerce (ASSOCHAM) found that nearly 52 per cent corporates in Mumbai, Delhi-NCR, Kolkata, Chennai, Bangalore, Ahmedabad, Pune, Dehradun and Hyderabad have been verifying their current and prospective employees at all levels. The verification was conducted by the Human Resource departments of small, medium and large businesses, the survey found. "Companies are fast realising the benefit of doing background checks of prospective employees or risk hurting their brand image in a fraud case. Screening of job candidates at all levels, and even vendors and contract staff is preferred. Previous employment details, academic and professional certificates, identity, criminal records, and credit risk, among other information, are checked thoroughly for authenticity and veracity," the survey says.
Corporates are certainly becoming more careful and cautious when they are recruiting for the junior, middle and senior level positions, highlights the ASSOCHAM survey. "Many companies hadn't done any background checks before hiring an employee, mainly at junior levels. The horrendous rape case in Delhi has certainly led to the need for carrying out a comprehensive scrutiny of employees at all levels."
The survey majorly focused on broad sectors such as BPO, IT/ITes sector, financial and other services, construction, real estate, hospitality, tourism, FMCG and infrastructure, media and advertising, manufacturing and textiles, logistics, transport operators etc. Those companies that cannot conduct checks on their own are outsourcing the work – nearly 25 per cent of the companies surveyed had outsourced the verification work to specialised third party agencies. Under the most intense scanner were jobs that entailed working with children, or in healthcare.
(Picture courtesy www.eharmony.co.uk)