Trends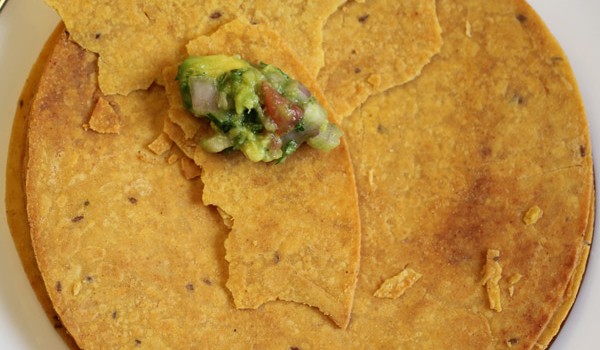 Published on November 1st, 2012
0
Sweet khakras, anyone?
The ubiquitous khakras have found their way to the dessert section too. Is this just a fad or something more?
By Ritika Bhandari
Is this some kind of Willy Wonka trick? Who's ever had khakras for dessert?!
My mum's cousin believes that breakfast is only complete when you have finished it with a khakra spread with ghee. So much so, that for outstation tours, the dabba of khakra and ghee is always ready for him. As for me, give me a khakra spread with spicy seeng chutney, and I can have two of those for breakfast, lunch, dinner and midnight snacks.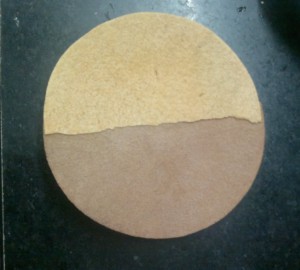 Despite khakras being made at home daily, you will still find the majority of Marwaris' and Gujaratis' making a beeline for the methi khakras, the pav bhaji ones and the pani puri-flavoured khakras at the many farsan stores in Mumbai.
During one such sojourn to the khakra aisle, I chanced upon 'Roasted Pepper Chocolate Khakra' and the more fanciful 'Roasted Pepper Vanilla Khakra'. While one was a chocolatey circle, the other was a white one. Not ready to try it, I searched for another food item to munch on. Yet, something about those two variants got me.
I needed to know if this was just tempered chocolate shaped like a khakra with a slight curve in the centre. Or was this really a genuine attempt to introduce this dish in the dessert arena? And within two hours of buying the whole packet, I knew. They were khakras for sure! The same thin, crunchy, crispy and unmistakable taste of a khakra infused with the lightest vanilla flavour. If your palate isn't strong, you might just miss it.
But the chocolate khakras, they are worthy of their dark flavour. Just one bite and you want to eat more. The best part about these sweet khakras is their not-so-overwhelming taste and flavour. It does not reek of essence, as one would imagine.
So how do I make everyone eat them without making them look like khakras? Maybe cut triangular decorative pieces as a garnish for the chocolate mousse? Or maybe with some fruit on top, the roasted pepper chocolate and vanilla khakras can be a twist on the traditional nachos and dip dish. What do you think? Any Mumbai Willy Wonkas at hand?
 (Pictures courtesy www.thatsthesecretformula.blogspot.com, Ritika Bhandari)