Trends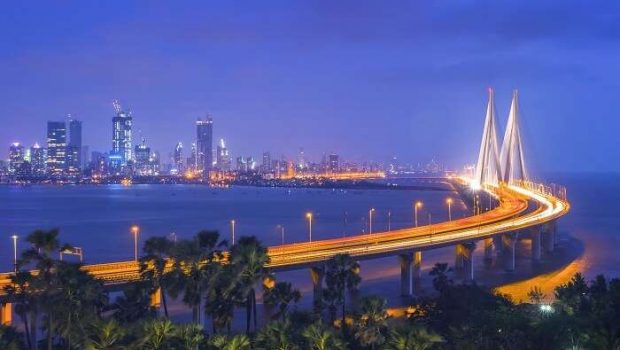 Published on March 26th, 2021
0
Seven Best Indian Cities to Live in 2021
If you're planning a move to kickstart your higher studies or career in 2021, you must check our list first.
by Team Metrognome | editor@themetrognome.in
Whether you're looking for cultural diversity, delectable cuisines, beautiful heritage sights or festivities and fun, India is the place for you. With its potpourri of people, life in the country can be colourful, vibrant, even stressful but never boring. Across its 29 states are some of the best cities in the world to live and work in. With robust infrastructure, world-class amenities, and sustainable development efforts, these mega-cities have become economic growth centres, offering some of the best employment opportunities and residence facilities in India. So, if you're planning a cross-country move to kickstart your higher studies or career in 2021, look no further than our list. Counting backward, here are the 7 best cities to live in India:
7: Hyderabad
We love travelling to Hyderabad to gaze at its magnificent monuments and get a taste of the famous Biryani. But the city is also a great place to take up permanent residence. A densely populated metropolis with people bustling in and out of cafes, offices, and even temples, Hyderabad is fast turning into the New York of South India. The city has built its credentials as an IT hub. It also boasts top-class infrastructure for commerce, residence, education, transportation and more. Ever heard of a place where the residential and business areas are evenly distributed across the city to provide a hassle-free life with less congestion and traffic? That's Hyderabad for you – a thoughtfully-planned place to live and work.
6: Kolkata
The 'City of Joy', Kolkata is a city that brings the British Raj alive with its Victorian-style architecture, trams and rich cultural heritage. If you're planning to settle somewhere cost-effective or prioritise a modest lifestyle, let Kolkata be your choice. You will be astonished to see the historical monuments, lavish food, unique culture and amazing people. In this city, everything is available at a reasonable price – from garments to transportation, accommodation to food. If you're an art lover or a history buff, this is the place for you. So, if you're planning to have a refreshing life, head to Kolkata.
5: Chennai
The fourth-largest city in India, Chennai is home to many temples, churches and beaches. The roads are always bustling with activity, and the city's nightlife is what most of us dream of – exciting, accessible yet comfortable. The city was also recognised as the 9th best cosmopolitan city in the world by Lonely Planet. Although Chennai is a humid city and the weather can be a bummer, one can always head out to its popular beaches and explore the coastline for some respite at the end of a hard-working day. With a robust business landscape (did you know the city is home to 1/3rd of India's automobile manufacturing plants?), Chennai is making its mark as one of the best cities to live and work in India.
4: Pune
With top-notch educational and IT facilities, Pune is usually the youngster's pick for where to live in India. The city has a variety of excellent restaurants, historical sites and funky nightlife spots where you can often find its denizens living the good life. Even the weather here is enviable – with summer temperatures that stay below 35°C (not too hot, when compared to Mumbai and Delhi) and the perfect amount of drizzle and rain, all year-long. Wherever you may go and live, Pune is likely to be the most nostalgic place for you.
3: New Delhi
From historical monuments to crowded shopping malls, from Mughal gardens to the Delhi University campus, the capital city has multiple facets to explore. And it's these different shades that make New Delhi one of the best places to live and work in India. Although it can seem quite crowded, you don't want to miss out on its world-class edifices and mouth-watering traditional Indian street food. This is one addictively sociable, dynamic and vivacious city that will absorb you into its layers and never really let you go. Also, for the record, Delhi has the second most efficient and accessible metro service in the world. Now if that doesn't get you everywhere conveniently, what can?
2: Mumbai
We already know Mumbai as the 'Land of Bollywood' and the 'Financial Capital of India', so it's hardly a surprise that the city is one of the best places to live in India. Despite the relatively high cost of living, slums and heavy traffic, the citizens of Mumbai enjoy some of the country's best educational institutes, healthcare facilities and business opportunities. Its fun shopping and hangout spots, lively beaches and exciting nightlife draw thousands of people to its shores every year.
1: Bangalore
The dream city for most Indians, Bangalore will never cease to mesmerise you. Considered one of the best places to work, the city is home to many of the country's leading IT companies and start-ups. Great entertainment and shopping options, an eclectic art and culture scene, delectable cuisine options and pleasant weather – Bangalore really has it all. As a metropolis, the cost of living in Bangalore can be higher when compared to other popular southern Indian cities like Chennai or Hyderabad, especially if you're looking at traditional housing options. But as India's own Silicon Valley, it's one of the most sought-after cities in the country. So even the cost of living in Bangalore can be evened out when you consider professionally managed operators like Stanza Living who offer accommodation coupled with the best amenities (delicious meals, high-speed Wi-Fi, laundry, housekeeping, maintenance and 24/7 security) at the most reasonable rates, making Bangalore accessible to a variety of budgets.
There you have it. Attracting thousands of young migrants each year, these seven Indian cities are ideal for young students and professionals looking to learn, grow and develop into ambitious and enterprising individuals with aspirations to change the world. All these cities offer great opportunities and could give you the big break you've been waiting for. So, update your resumes and pack your bags. It's time for new and exciting beginnings in some of the best cities of India.
(Picture courtesy img.traveltriangle.com/blog/wp-content/uploads/2017/12/shutterstock_702408349.jpg)