Trends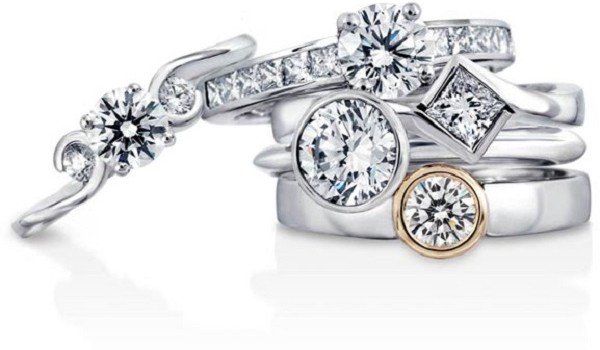 Published on December 10th, 2014
0
Platinum is every Indian woman's first choice
Survey conducted across seven metros in India finds that Indian women, especially young ones, prefer platinum jewellery over all others.
by The Editors | editor@themetrognome.in
Women and jewellery share an irreplaceable bond, and more so, when it is platinum jewellery in question.
Moreover, young women today are displaying an increased affinity for jewellery, as indicated by a recent Platinum Guild International research conducted across seven metros in India. Over 250 women were studied to understand the Indian jewellery market and gain further insight on the category.
The result? Platinum appeals to the younger audience between 18 to 35 years, across SEC B+, A, A+, single, engaged, married or living in a metro or mini metro.
Target audience and understanding
The survey was conducted amongst a mini focus group that included women, broadly three different age group at diverse life stages. Each group provided different experiences and the varied interactions reflected in the attitude towards jewellery. Almost all women surveyed felt that 'jewellery is a woman's adornment' and that the practise of including jewellery as a part of your ensemble evolves with the natural progression of life.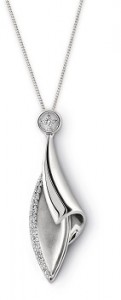 Attitude to jewellery and purchase drivers for platinum
Young unmarried women (16 to 24 years) pursue modernity and express a strong sense of self-identity. They acquire precious jewellery as gifts from parents, grandparents or other members of the family. The occasions to receive jewellery are personal milestones like the 18th birthday, completing school education, college graduation and getting the first job. The younger audience is also more educated, Internet savvy and aware of international trends, seeking options in jewellery metals and designs and willing to try out newer looks and experiment with styles. Design is one of the key criteria of evaluation, as is quality.
Platinum has high affinity for this demographic as it represents her 'modern' values. The research states, 'They see platinum as premium, upper class and exclusive and they consider themselves as ahead of the curve when choosing platinum. The metal is perceived as high quality, modern and very premium. The designs in platinum jewellery too are minimal and understated which appeal to her.'
Young married women (25 to 35 years) aspire to showcase modernity in lifestyle and thinking. They participate in financial decisions to prove their ability to manage the household. 'While the young married woman has acquired heavy jewellery at her wedding and hence is looking out for delicate designs across social occasions like kitty party, husband's office party, small family get together to prove her modernity. This was extensively visible amongst women in Delhi. The perceptions of jewellery being an expression of love and commitment is prominent in Chennai, the consumer trend in Ahmedabad is evidently driven by its exemplification of a self-assured modern woman,' the report states.
Platinum is seen as a symbol of everlasting love amongst young couples. The consumer mind-set strongly complies that jewellery is an establishing factor of social status and platinum is seen as metal for discerning and true upper class. They aspire for platinum and diamond, light jewellery with modern designs. She perceives platinum as premium, exclusive, modern and international, making her stand out and differentiated from her peers. Platinum love bands, rings or light jewellery is very popular.
The behaviour further evolves amongst older married women (35 to 40 years) as jewellery is now associated as a mark of economic stability for the present and future. In Kolkata, jewellery is acquired and acknowledged as a highly desired asset with a twofold benefit of safeguarding the future of children and self, whereas in Delhi it satisfies the need of attention and approval while one focusses on exhibiting status and confidence. Modernity was the key element to platinum appeal across age groups including this group.
Vaishali Banerjee, Country Manager India, Platinum Guild International said, "As per the survey results, 85 per cent of platinum consumers are in the age group of 15 to 30 years. Today, the young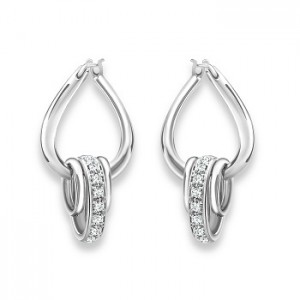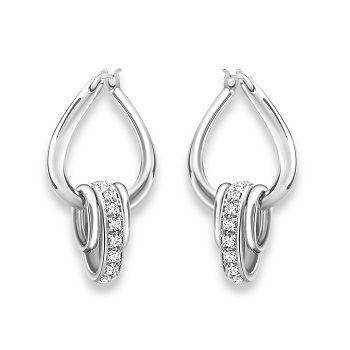 India wants platinum as it is considered a metal that speaks the modern language with its contemporary design form enabling an emotion of pride to the wearer, is established as a symbol of the deepest relationships and is exclusive, unique and expensive which denotes status. Platinum is also perceived as an expression of love, intimacy and commitment; reinforcing the consumer demand for platinum love bands, a footfall driving category that grew at +35 per cent last year. We have also witnessed a growing trend of young brides taking to platinum for their trousseau across key markets in India."
Commenting on the favourable consumer trends for platinum jewellery in India, Suvankar Sen, Director, Senco Gold Jewellery said, "The strong appeal amongst customers for the white metal -platinum is on an upward trend as today people are seeking new designs and platinum offers exclusivity, while maintaining a perfect balance between modern and traditional. The platinum love bands category positioned as an ultimate choice to celebrate love and special occasions has grown significantly last year by 42 per cent. Its strategy is at par with the consumer demand and the sales figures are proof of the progressive growth witnessed in the 2013 and will continue this season as well."