Trends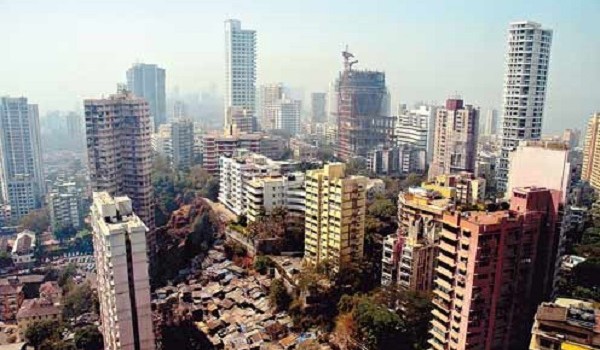 Published on September 17th, 2014
0
Mumbai real estate losing out on NRI investments?
If a recent real estate survey is to be believed, Mumbai is not the top investment choice for NRIs any more.
by The Editors | editor@themetrognome.in
Mumbai has become a real estate nightmare, what with unrealistic, sky-high market rates making it impossible for people to buy their first homes in the city. For long, though, the real estate market in the city has somewhat been buoyed by investments from NRIs.
However, a recent report by ASSOCHAM (Associated Chambers of Commerce and Industry in India) reveals that Mumbai is no longer the first, or even second or third choice for NRI purchasers. As per the report, Bangalore is the most favourite property investment destination for NRIs, followed by Ahmedabad (2nd), Pune (3rd), Chennai (4th), Goa (5th), Delhi (6th) and Dehradun (7th).
"Indian property developers are anticipating a 35 per cent surge in inquiries from NRI-based purchasers as compared to last year about 18 per cent," reveals the report, which was compiled based on a random survey of nearly 850 real estate developers in Delhi-NCR, Chandigarh, Mumbai, Kolkata, Bangalore, Hyderabad, Ahemdabad, Pune, Dehradun and Chennai. "NRIs feel confident about the new Government and are waiting for an investment-friendly market in various fields," adds the survey.
The majority of real estate developers said that the NRI traffic is coming primarily from the UAE, US, Singapore, Australia, UK, Canada and South Africa. This year, the demand is more for the high-end property and commercial buildings. Said DS Rawat, Secretary General, ASSOCHAM, "With the revival in global economy, especially in the United States and Europe, people are more optimistic and looking for property to invest in. Both small and big developers are focusing on the NRI base in the US, UK and Asia Pacific Region this year.
"As per the findings, the share of NRI sales are currently at approximately 18 per cent and are likely to increase by 30 to 35 per cent in the coming year," says the survey.
To tap a large section of the cash-rich NRIs living overseas, developers are not just conducting property shows, exhibitions and opening overseas representative offices, they are also expanding their existing distribution chains and entering into strategic partnerships to encourage investors from this cash-rich segment also.
The findings
– According to the survey, Bangalore tops in terms of investment from NRIs, who are considering settling down in India in the coming years. The major factors that drive NRIs to invest in Bangalore's property market is the booming IT sector. It has the largest concentration of leading IT and ITeS companies. According to an estimate, there are 2,200 IT companies, over 664 MNCs, 183 biotechnology companies, and 248 BPOs operating in Bangalore.
– Growing number of IT/ITES companies in Bangalore provide lucrative job opportunities to NRIs who are considering settling in India. Moreover, exponential growth in infrastructure and real estate sector also contributes positively towards influencing NRIs to invest in the property market. The demand has also shifted from mid-segment housing to luxury housing in Bangalore.
– Ahmedabad (32 per cent) has continued to be the most stable market in terms of demand and absorption of both residential and commercial spaces.  NRI's consider Ahmedabad as a safe place to invest in, with lenient government regulations regarding property investments by NRIs.